2020 is a perfect time to … what else? Make lists of 20s, of course. Twenty new restaurants to try. Twenty books to read. Or, for the really ambitious: 20 naps to take. While 20 things can sound a bit intimidating when it comes to achieving 20 marketing objectives, there's an easy answer.
It's outsourcing. You're probably outsourcing other areas of your business, such as accounting, uniform cleaning or even customer service. When it comes to marketing, outsourcing is becoming more common, and for good reason:
You Pay for What You Need … Maybe you've considered hiring an in-house marketing specialist, but those tend to come in one size: full time. When you outsource marketing, you can pay just for social media marketing, for someone to write your weekly blog or you can go all out and hire them to handle your comprehensive marketing plan.
…Yet You Get a Range of Expertise. Even if you invested in a superstar marketing specialist, it's unlikely that they're a website design wiz, a social media marketing expert and a fantastic copywriter that nails your brand voice, every time. The great benefit of outsourcing is that you're paying for the collaborative power of a team of marketing professionals who each bring a different expertise to the brainstorming, strategic planning and execution of your plan.
You'll Gain Clear, Measurable Growth. When you outsource marketing, you're waiting to see what they produce, and they know this. They're dedicated to helping you meet your goals, and they're experts at knowing what will do the trick.
There's a Consultative Side, Too. A marketing team will have a lot of insight into what's worked for other companies, what won't work in your industry and how to connect your goals with meaningful activity. They'll know what kinds of social media platforms are best for your brand and how to access analytics to understand your target market's behaviors.
Get the Latest and Greatest. Whether it's technology or trends, a marketing agency is investing in the best tools and they're aware of the most important trends impacting marketing in your industry.
Now that you're convinced that outsourcing is the way to go, it's time to overwhelm you with a host of marketing services that a full-service marketing agency can provide so you know you can't do it on your own. These are just a few of the 20 things you could outsource this year:
Design: It's not just about your logo. It's about the look and feel of your website. It's about the design of your product, the way your email appears on the screen. Design is central to marketing, and it's worth an expert treatment.
Strategy: You know what you want to achieve, but do you have a clear path to get there? Outsourcing strategy to someone who specializes in the topic can give you an easy edge over your competitors.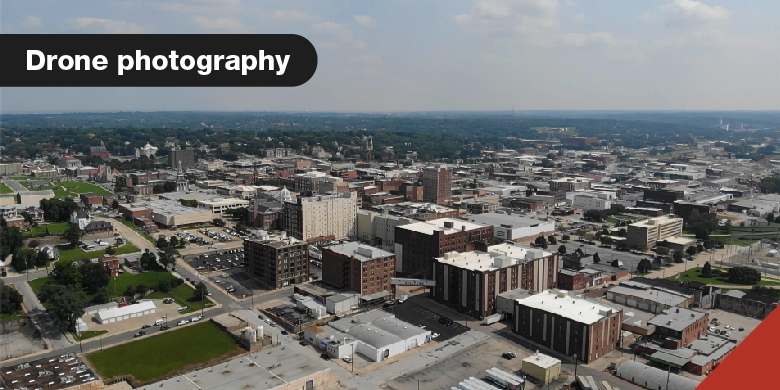 Drone Photography: This is a prime example of a great opportunity to hire a service, rather than investing in your own drone and then trying to figure out how to operate it well enough to create high-quality photos. A full-service marketing agency will have cultivated an expertise for drone photography, providing beautiful aerial views of your company, your project or an event.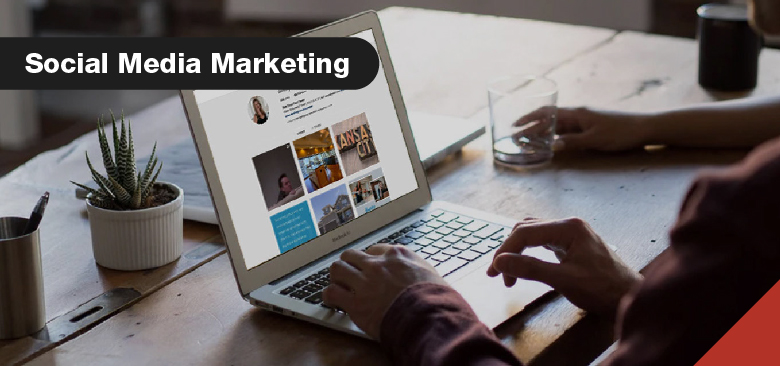 Social Media Marketing: Love it or hate it, your company is on it. "Wait," you say. "I don't even have a profile." Are you sure that means you're not on there? The bottom line is, people are on social media, and there's probably some mentions of your brand, but without a presence, you can't control the brand narrative. Outsourcing social media marketing helps portray the brand image you want, as well as an opportunity to engage with your target audience.
Content Creation: Whether it's video, a radio commercial or posts for social media, content requires two critical elements: a value-add for the consumer and a commitment to quality. If either of these are absent, you'll have a content strategy that falls flat. A marketing specialist can develop a clear marketing strategy that captures search engine optimization, while also keeping in mind factors like your buy cycle, your buyer personas and a distribution schedule.
Email Marketing: A solid email marketing campaign can drive big growth for your brand, but there are a lot of wrong ways to do it. Outsourcing your email marketing ensures you have a spammer-proof address list, subject lines that pop and content that encourages recipients to click through to your site.
Website Design: Your website is so much more than it was even a decade ago. It is no longer just a place to share your company history or even list your products. It's a hub for your marketing plan, cultivating engagement with visitors and encouraging them on to the next stage in the buy cycle. It helps you get ranked well on search engines and calls visitors to take actions that help you meet your goals. In short, a modern website is a workhorse for your brand.
These aren't all 20 things that SJC Marketing can handle for your business, and it's likely you have some ideas that weren't captured here. Maybe you're dreaming of live video on social media or a series of webinars that will drive engagement.
Along with the benefits listed above, SJC Marketing offers a key benefit that you may not see quite as clearly at other agencies: we're a team. That means when it's time to promote your brand, we bust out the coffee and chocolate and hole up for an all-out brainstorming session. Likewise, when it's time to execute, every specialist has the resources of the entire agency at the ready. Collaboration is at the heart of everything we do.
What are your 20 things?  Contact us at SJC Marketing to get started on your 20 for 20, and let's see what we can do together in a year to spur growth for your brand.