Patchwork
Quilt of Awesomeness
Who We Are
Who We Are
---
SJC Marketing started as a copywriting company, with much of its team working in virtual environments to create amazing content. (In other words, we were working in coffee shops, cars, kitchen tables - wherever we could find a place to create.) It all started in Susan's basement and quickly grew from there. One project landed us in an incubator situation and before we knew it, we were buying a building so we had room to continue to expand.
Today, SJC Marketing could be described as a patchwork quilt of awesomeness. With designers, writers, marketing specialists and social media strategists with a variety of backgrounds, each member of the team contributes in a unique and creative way to the marketing strategy agency. Adding to the beautiful array of talents on our team is a shared passion for investing in the local community.
But that's not the whole story. It's also not the reason you should hire us. In fact, you may not want to hire us. We may not agree to put you into a trendy digital campaign, create a disco-themed Instagram Stories strategy or apply that purple swish to your logo, no matter how much your daughter loves it.
Here's the reason you should hire us: we know marketing. And it's not because we're fresh out of school and we know how to use social media and digital tools better than you do. It's because we are experienced and proven experts that know what works and why you should (or shouldn't) launch a particular campaign or engage in a company rebranding strategy.
Yes, some of us are Millennials, and some of us are Gen-Xer's, while still some are of the next, yet-unnamed generation. We don't select our talent based on a generation; we recruit based on creativity, a team mentality and work ethic. That patchwork quilt of awesomeness means we're all unique in what we contribute, but we come together to create something awesome: the best marketing firm in the Kansas City region.
A team of professionals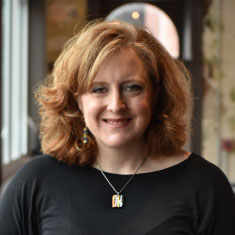 Susan Campbell
President/CEO
Education: Bachelor's Degree in Business Administration, Marketing Emphasis; MA in Strategic Communications
Experience and Expertise: Business Leadership, Non-Profit and Corporate Marketing Consultation
Key Quirks: Lady Boss by day, CrossFit boss by an ungodly early morning hour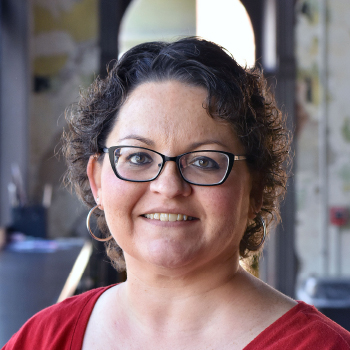 Ronny Jo Hennis
Client & Communications Specialist
Education: Associate's Degree in Business Management
Experience and Expertise: Communications, Customer Service, Collections, Email Marketing
Key Quirks: Has a personal goal to beat herself in quickest project completion time.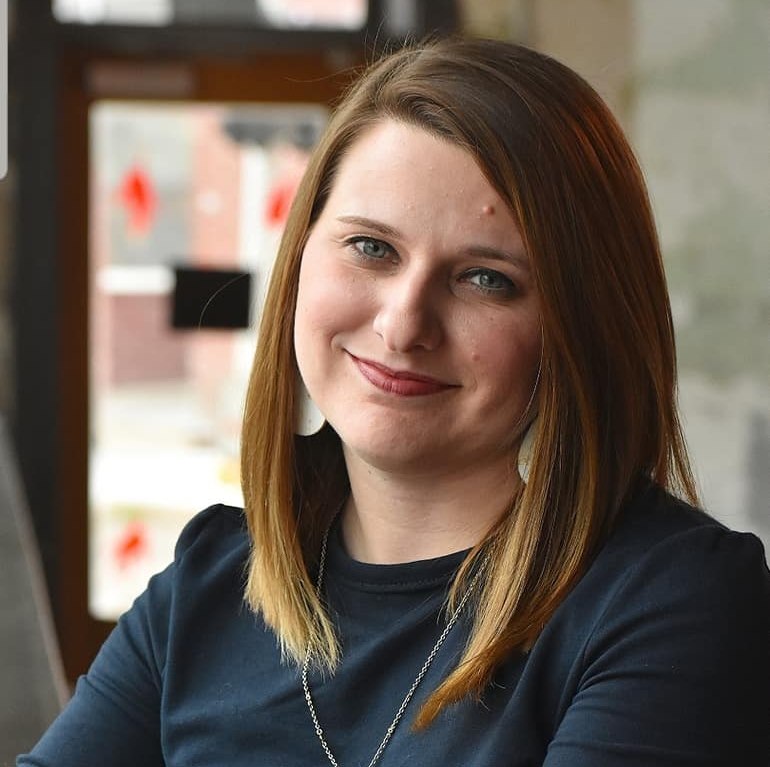 Jordan Shadwick
Account Manager
Education: Bachelor's Degree in Communications, Public Relations Emphasis
Experience and Expertise: Public Relations, Marketing, Event Coordination
Key Quirks: If organization, shopping at Target and memorizing song lyrics were Olympic sports, she would be more decorated than Michael Phelps.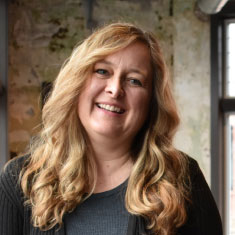 Lisa Smith
Content Manager
Education: Bachelor's Degree in Education
Experience and Expertise: Content Strategy, College Student Development, Dorm Parent
Key Quirks: Never an unkind word said about anyone, unless they hurt her kids.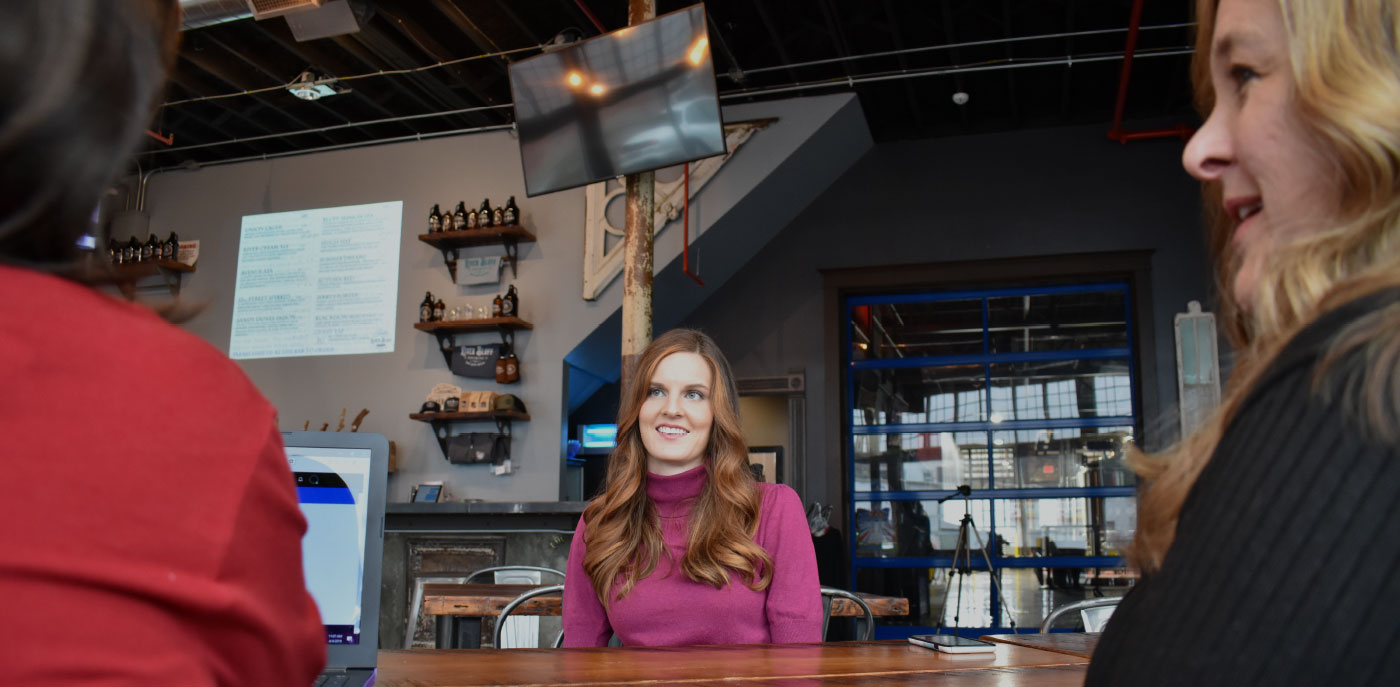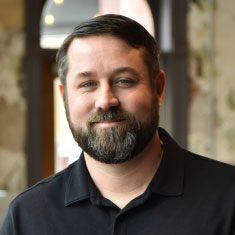 Tony Barmann
Lead Graphic Designer
Education: Bachelor's Degree in Commercial Art
Experience and Expertise: Graphic Designer, Art Director
Key Quirks: Uses his children to do all of his work while he steals the crayons.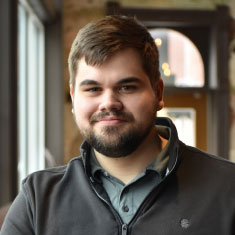 Brian Juhl
Web Developer
Education: Vocational Degree from Hillyard Technical Center
Experience and Expertise: Web Developer, Sales and Marketing Specialist
Key Quirks: Writes code standing on his head, righting himself only when staff walk by.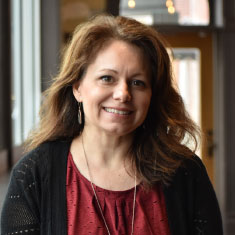 Rachel McCoy
Account Manager
Education: Bachelor's Degree in Journalism, Master's in Rural Sociology
Experience and Expertise: Public Relations, Marketing, Non-Profit Fundraising
Key Quirks: Can write 12 blogs, 4 proposals and 2 radio spots all while driving her boys to ball practice on a unicycle.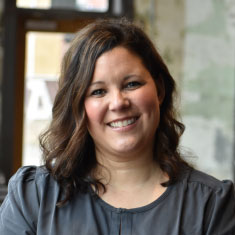 Jessica Stewart
Account Manager
Education: Bachelor's in Journalism from the University of Missouri
Experience and Expertise: Local newspaper photographer and videographer for 16 years
Key Quirks: If you don't know one of her relatives yet, just give it time.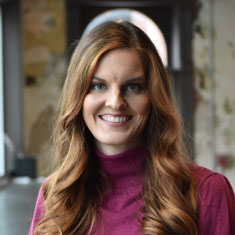 Randi White
Account Coordinator
Education: Bachelor's Degree in Mass Communications & Journalism
Experience and Expertise: Social Media Management, Volunteer Horse Judge with 4-H, Retail Sales
Key Quirks: Helps coordinate accounts and edit content while dreaming of riding stallions along the beach.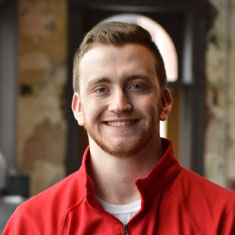 Dylan Cutitta
Client Project Coordinator
Education: Bachelor's in Marketing and Management
Experience and Expertise: Customer Service, Social Media Management, Content Development
Key Quirks: Enjoys writing! Wait... is it still considered writing if he's actually typing it? Great, now he has a headache.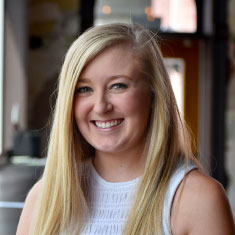 Hannah Johnson
Administrative Manager
Education: Bachelors Degree in Marketing
Experience and Expertise: Social Media Management, Event Planning
Key Quirks: Believes that food makes everything better.
Our Mission
---
Effectively connect clients with their target audiences by offering a full spectrum of resources to generate creative content and unique materials and to assist businesses in growing their brands and telling their stories.
Our Vision
---
Building relationships one success at a time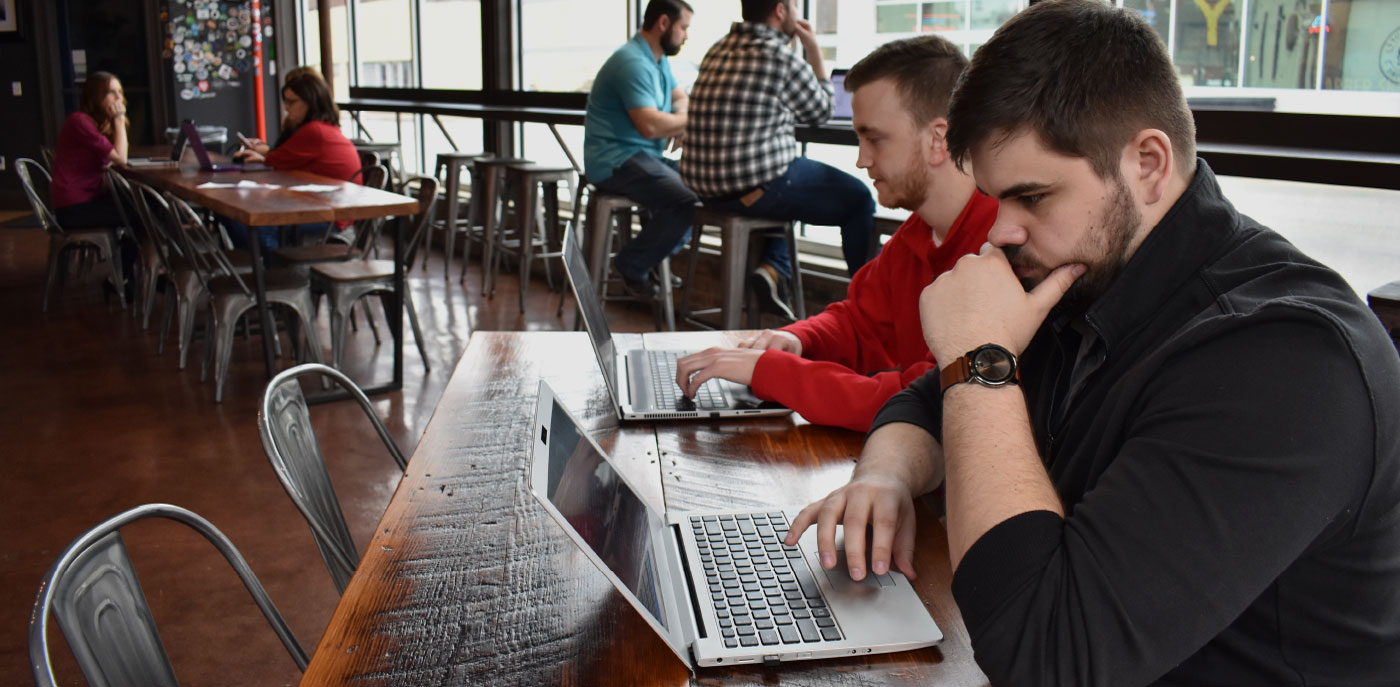 Our Values
---
Communication
Through respectful collaboration, we strive for excellence in solutions to the challenges businesses face today in dynamic and competitive markets.
Strategy
By taking a broad approach to the market, challenges, opportunities and research, we're able to harness our communication, teamwork and creativity to develop solutions that deliver sustainable results.
Creativity
Consider all ideas as offering the potential to contribute to the unique solutions we're able to create.
Teamwork
We recognize that everyone brings unique talents to the table. As a collective whole, our team is focused on learning and growing together as we continue to stitch our Patchwork Quilt of Awesomeness.