You never saw it until your guests had already arrived. Despite trying to get things in order to have company, you missed the giant cobweb that came loose from the corner of your ceiling and is about to descend onto the head of one of your visitors.
A single cobweb isn't likely to tank your dinner party, but multiply it with clutter everywhere and a living room that hasn't been deep-cleaned in months and you might decide it's time to turn up the music and give your house a good spring cleaning.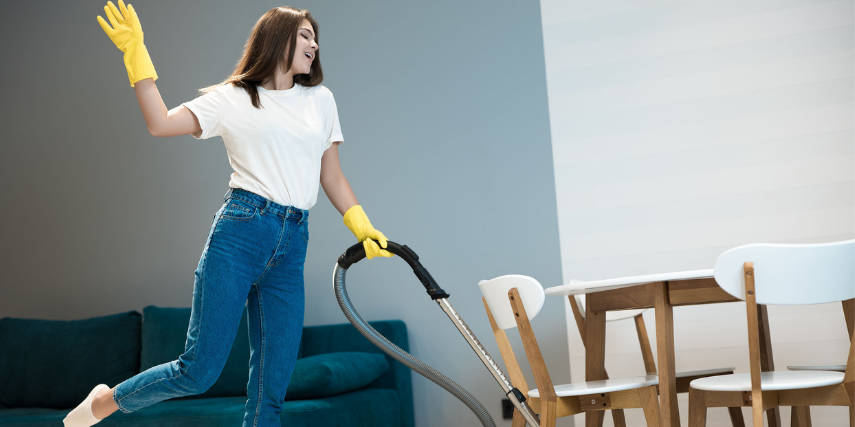 Re-frame this a bit for your marketing strategy. Instead of cobwebs you've got slow-loading web pages. Instead of chaos everywhere, it's a social media strategy that's begging for a … well, strategy.
Let's Get Rid Of The Cobwebs
It's time to do some spring cleaning on your marketing plan, and there are seven key areas that will get you started looking fantastic:
Line 'Em Up: It may be that you don't even know what messes might be there. Make a list of all of your channels, including email marketing, social media platforms, direct mail and any other means you are using to connect with your audience.
Rank them in terms of a number of factors, including return on investment and engagement success. Identify which are your best-performing techniques and what is making the difference.
Check Strategy Goals: When you examine the techniques and formats you are engaging most often for your strategy, are these aligned with your goals, and how well are they helping you achieve them? Make sure your metrics lead to growth and that the metrics and goals are both measurable.
Examine Your SEO: Your search engine optimization (SEO) probably needs some spiffing up. If you're still focusing too much on keywords, consider how voice search and the use of long-tail keywords may be affecting your rank. Look at how you're ranking and determine whether you may need to tighten up your strategy a bit.
Go, Speed Racer: When is the last time you tested your load speed for your website? Keep in mind that what seems reasonable to you may be insufferable to your visitors. Three seconds is your maximum, and some visitors will bail after two. Consider rethinking video or image placement, landing page formats and overall design to see how you might speed things up.
Social Scrubbing: No matter how advanced you are with social media, there's always a bit more you can do. Maybe you need to start including video in your posts to get on-trend (it's time), or maybe you have never quite developed a formal strategy around your social media (it's past time). A couple of tips:
Check to see if your target audience is still hanging out where you thought they were. Have they shifted to a different platform?
Make sure every post is tied to a measurable marketing goal.
Are you up on the latest trends? Maybe you need to sprinkle in more live video posts, or maybe you are noticing that certain post styles you favor are getting less engagement than they had previously.
Brush Off Buyer Personas: Like that teenager who gathered dust playing a few too many video games, you can almost forget about buyer personas. They may be top-of-mind when you first develop your core messaging and personalization segments, but when is the last time you really dug into your buyer personas?
Take some time to evaluate whether your buyer personas still represent the core identities of your target audience segments and if you have a new product or service line, consider whether you may need additional personas.
A Little Side-Eye Never Hurt: Your brand should possess self-assurance, a brand that knows who it is and what makes it special.
But don't commit to keeping your eyes on your own paper. Knowing what your competition is up to helps you maintain your own unique voice and identity, while keeping up with what trends may be impacting your industry.
For instance, you never want to run a survey about favorite coffee add-ins just because the coffee shop across the street is doing it. But you should definitely run a fun, survey of your own if your competitor is demonstrating that it seems to be a good way to generate engagement with your target audience.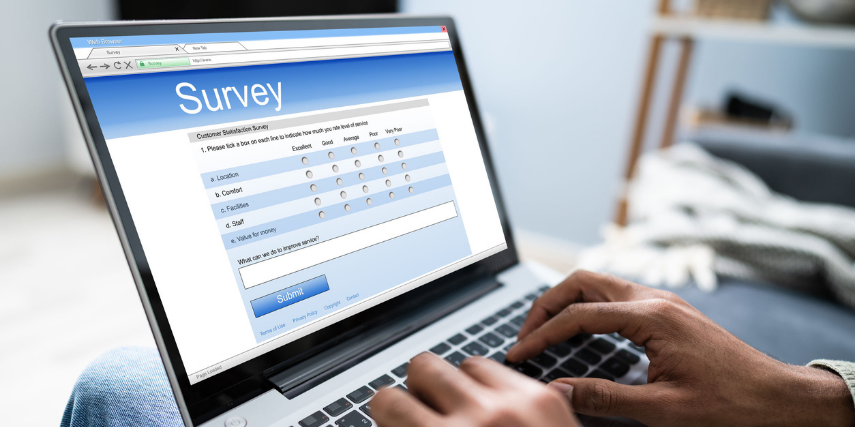 Schedule Regular Sprucing: Why is it that everyone absolutely hates tackling an annual basement cleanout, but it's even harder to find the discipline to put in 10 minutes every month in a bit of straightening?
Your marketing strategy will gradually become musty and cobweb-covered again, so think about scheduling a monthly or quarterly opportunity to update and refine the techniques and goals you're working with?
Over at SJC Marketing, we are all about the ongoing review and refine approach, but every now and then it is exciting to dig in and really scrub away the grime. If you think your website is ready for redesign or your social media strategy is outdated, we are ready to help you clean it up. But just so you know, we don't do windows.