Calling all runners and sports performance fans:  You can now run better, more efficiently and with less pain. You can tip your mug this Monday morning if you are a runner who isn't messing around. You can also tip your mug if you have considered becoming a runner, but didn't have the knowledge to know how to start safely.
The Run Lab, a program of Spine and Sport Physical Therapy, can get your running "numbers" using state-of-the-art data on a custom treadmill. Once you're hooked up on the MotionMetrix treadmill, the advanced 3D motion capture technology kicks in.  The data surrounding your gait, body mechanics, mechanical inefficiencies, level of joint load, tissue strain and areas of symmetry (or non-symmetry) can be analyzed in finite detail because the MotionMetrix system is a high-tech, national leader in run analysis.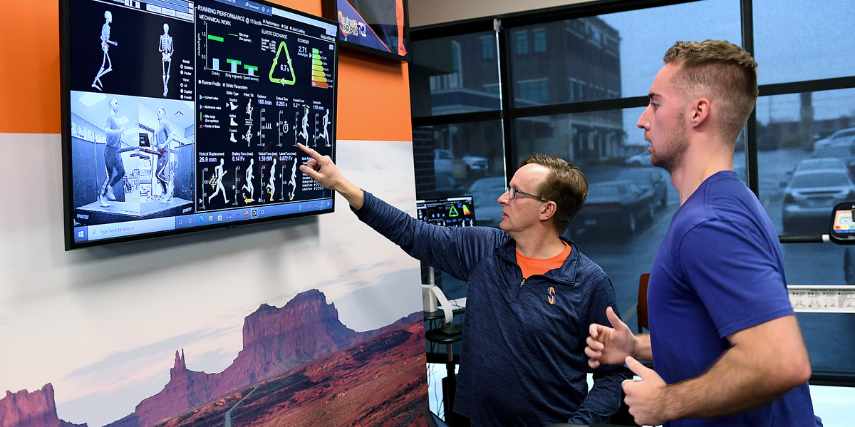 And the fun part? You get to watch your own skeleton form move on the screen as all the data is collected. The Run Lab is part of Spine and Sport's focus on sports performance and motion diagnostics and is available to anyone who wants to run better, longer and with less injury or discomfort.
Behind the scenes of this fascinating, rewarding and enjoyable custom experience is another kind of power you can't really harness:  the brain power of Spine and Sport founder, Fred Shonkwiler. Fred is a highly specialized physical therapist, boasting top-ranked credentials from the renowned Gray Institute, Fellow of Applied Functional Science, among others. He is a walking encyclopedia of every muscle and system, small and large, and how they're all interconnected. He's also a regional expert on the science of motion and all the ways it can be made more perfect and more efficient.
Despite a tremendous amount of knowledge, Fred and his team make the Run Lab experience fun and functional. After the data is collected, he will sit down with the runner and go over all the ways things are going well – and all the ways they could be improved, from a data perspective. The Run Lab is part of both Sports Performance and Motion Diagnostics, two of the ways Spine and Sport continues to expand the reach and power of physical therapy as a discipline.
In a few weeks, runners can come back, having made recommended adjustments, and try the Run Lab experience again. This way they can compare their numbers and move toward the kind of running they've dreamed of – regardless of athletic status.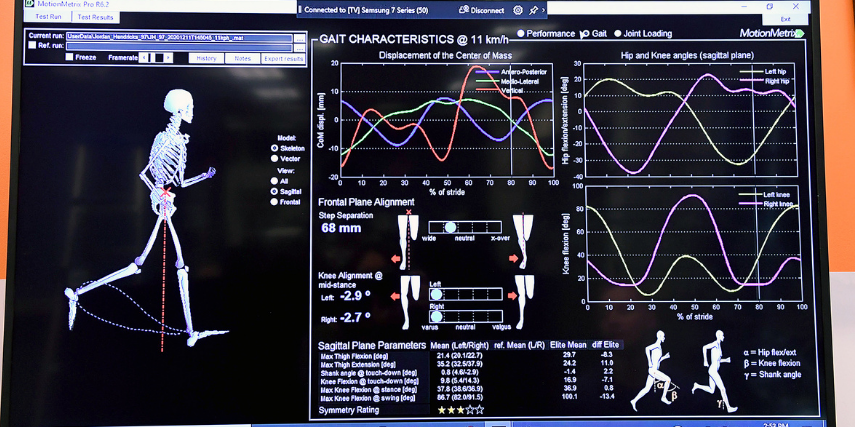 But Fred says it like this: "When all three planes of movement are functional, the runner has the ability to turn muscles 'on' and 'off' allowing for reciprocal alternating activity to occur in the back, pelvis and hips. If control is lost in just one plane; compensation, fatigue, strain and injuries occur." (He can also talk about elastic energy exchange, temporal and spatial stride parameters, gait kinematics and postural restoration.)
The Run Lab is one example of how a science-driven discipline can be expanded to meet needs far past injury prevention or healing, and how local experts can meet very precise needs when they are in tune to what the community needs.
Now, who's up for a jog? Your best, smoothest and most enjoyable jog may be just a call away.