Think about the last time you couldn't get a site to load on your laptop or smartphone. How long did it take for you to lose patience?
If you were trying to look up something really important, like a bank balance or a birthday present you need to order…or even the score of the Chiefs game, your blood may have been boiling in mere seconds.
For those in the disability community, this is their experience every time they visit a website that isn't designed for accessibility. 
What Is Website Accessibility? In short, an accessible website includes in its design the elements needed so that the site is usable by everyone, including those with disabilities. Website accessibility takes advantage of technology and tools that make it possible for everyone to use the navigation, interaction and comprehension features of the site.
What Types of Disability Does Website Accessibility Serve? There are a wide variety of disabilities, but most of them fall into one of several categories: visual, motor, cognitive, hearing and neurological.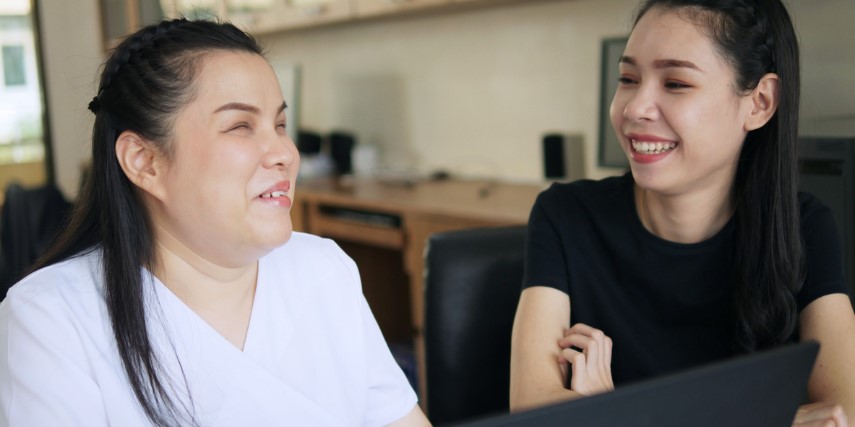 More People to Reach
Many people are under the impression that disability affects a relatively small percentage of the population, but a full 15% of the world has some type of disability. And as the world's population ages, that percentage will only increase.
Take a moment and imagine that your marketing manager walks into a meeting and announces that she has decided that it's best if your company simply ignores 15% of your target market. Everyone, and especially the sales manager, would look at the marketing manager like she was crazy.
Yet, that's what businesses that don't prioritize website accessibility are doing. Besides reaching more of your target audience and growing your business, there are additional benefits to your company:
It improves your SEO rankings. Search engines prefer sites with accessible features.
You signal to your market that you are an inclusive company.
You will be in compliance with ADA regulations and avoid any potential legal problems.
What Kinds of Features Does Website Accessibility Require? Four basic principles that govern the design of an accessible website. The acronym POUR can help you remember these elements:
Perceivable: nothing on your site is left undetectable, with sound and touch options available for those with visual limitations to experiencing your site.
Operable: your site can be navigated in multiple ways, including scrolling, clicking, etc., but also through the use of voice commands or a head wand.
Understandable: the format and design of the site must be navigable in a way that makes sense and is not confusing.
Robust: your site can function across a wide variety of devices and technology, including assistive devices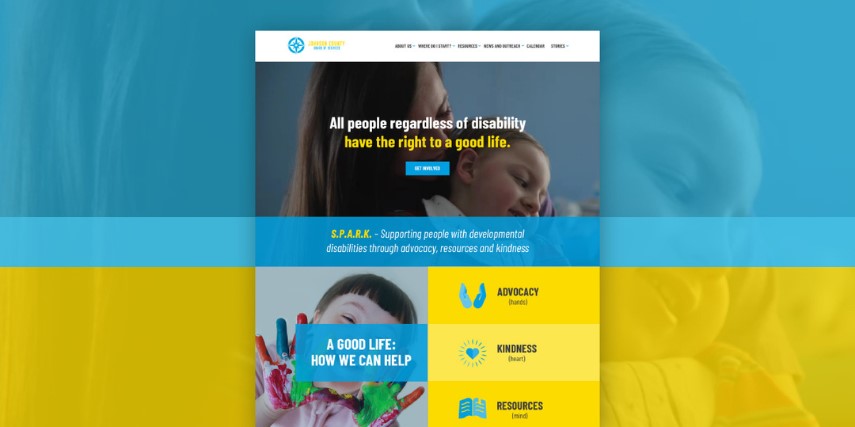 Here are just a couple of examples of specific features you can use in your website to make it accessible:
Alternative Text can be included along with your images so that if a user cannot see the image, they will still be able to appreciate the purpose of the image. The alternative text describes what is happening in the image and how it relates to the topic.
Transcripts for Audio: Any video, podcast or audio clip should provide a transcript so that users can access the same information through a visual format.
What if I Don't Prioritize Website Accessibility? First, you could miss out on the opportunity to reach a significant segment of your target audience. But there are potential legal issues, too. As people become more aware of inclusivity for those with disabilities, more lawsuits are popping up related to this topic. For instance, a blind man sued Domino's because he was unable to order a pizza online, even with the use of his screen-reading software.
If you are in the midst of a website redesign, you're in a perfect spot to prioritize website accessibility. It should be included in your planning from day one, rather than trying to implement features and requirements at the end of your design period.
This post is a simple introduction to website accessibility. If you're interested in website design that seamlessly integrates the elements of website accessibility, or if you aren't sure how well your website aligns with these standards, contact us at SJC Marketing. We're here to help you serve your entire audience, with accessibility for everyone.