Your brand – it's more than just a logo or the name on the front of your office door. For some, it is iconic and stands the test of time. Brands like Nike, Coca-Cola and Microsoft can stand alone with a mark or a company name; rarely do they need both. But such dominance exists because the company put a priority on the brand and invested what was necessary in making sure the market knew what was behind it.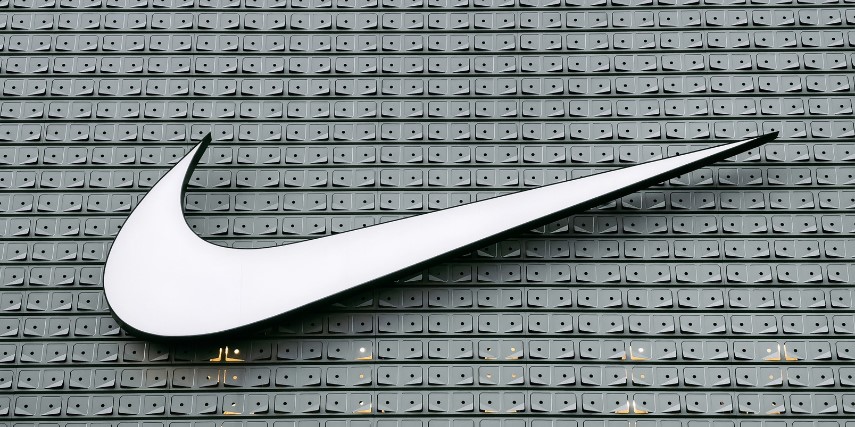 Others find that their investments require a little TLC over time. Perhaps it was the Pepsi update in 2008 or Baskin Robbins in 2022, both companies launched massive re-branding strategy overhauls to embrace the evolution of what their brands mean to their customers. After all – that's the reason why brands reach the levels they do: the impact they make for the audiences they reach. Without that emotional interaction, it's just a name, just artwork.
At SJC Marketing, we go along on this journey with a number of our clients. We dig into their history and where their brands began; we explore the opportunities associated with a new look, new colors; we gain an understanding of what the target audience demands, which often focuses on progress and innovation. The same can be said of our own work, which is why it's time to take the SJC Marketing brand to a whole new level.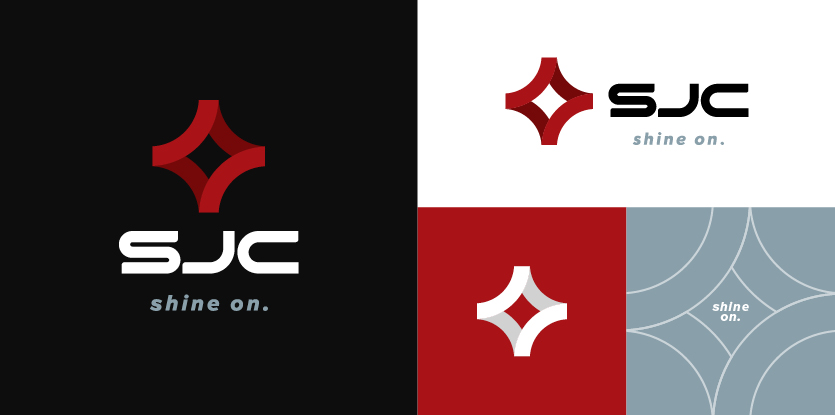 We have evolved over the years, continually improving our quality in strategic execution and ultimate results. We want our brand to reflect the same evolution, communicating to our audience that the experience we create matches the quality we expect. Our Graphic Designer, Tony Barmann, said it best: "My desire and intention for the rebrand is to support the evolution of the SJC brand. Every brand grows, changes and evolves over time. And as SJC has grown, I feel like the visual strength of the logo/brand identity was not supporting that growth.
"I believe the new logo and brand identity direction is a stronger and more timeless representation of not only what we can do for our clients, but who we are as a brand. Shine on is really a description of that next phase in a brand's story. Not only is it relevant for our brand; but for the next phase for our clients, encouraging them to "go forth and shine". And we can do that for brands … our passion as a team is to help then shine on and on."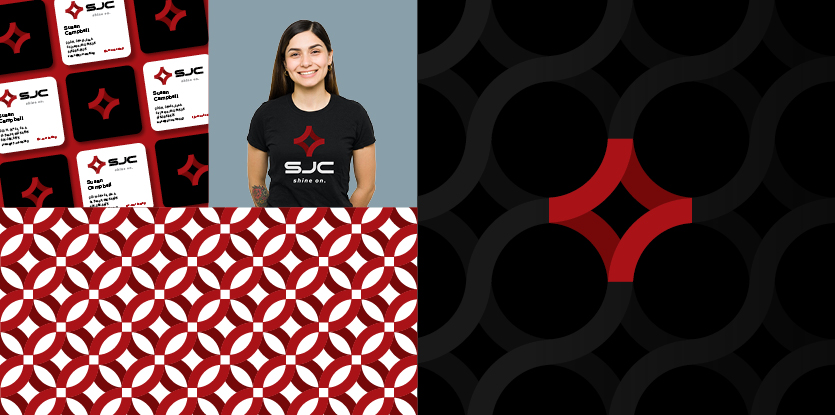 We hope the passion of this project comes through in what you see in our updates, not just in a new logo, but new messaging, new presence and a new focus on the work we do for our clients. This work is definitely a love language for many of us – we love to tell your stories and help you achieve the growth you want through tactics that work. We're starting anew with our own story – we hope you will continue with us along the way.