Most people are surprised to learn that the Pony Express lasted only a short 18 months and completed a mere 400 runs. It has a lasting legacy during a pinnacle moment in American communication, so it seems impossible that it was a short-lived, unprofitable venture.
But the typical Pony Express rider embodies qualities that Americans hold dear, even when you look past the speed and grit; they were courageous, committed and consistent in their service. The riders were required to be under 125 pounds to be light enough for the speed required, and able to handle a gun if they ran into trouble.
The timing of the Pony Express also contributes to its legendary place in history. When Abraham Lincoln won the presidency in 1861, the Pony Express carried the news across the West. To speed communication, the announcement was written on the outside of the envelopes delivering the results. People knew the country was on the brink of war, and the election would significantly influence future events.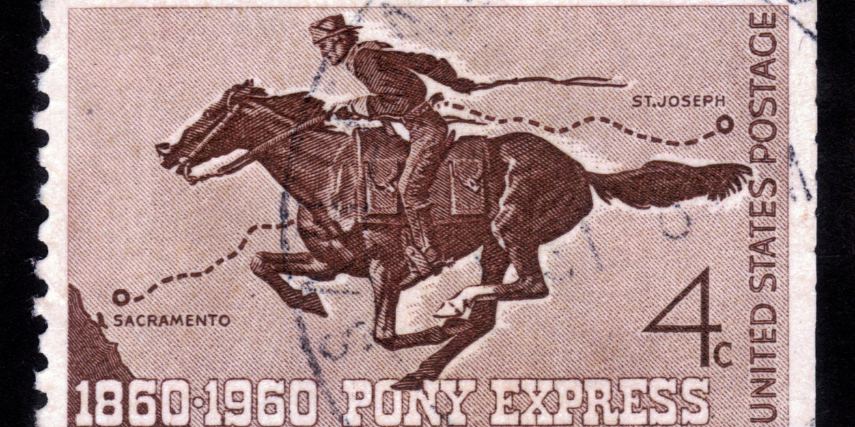 Consider Your Place in History: In retrospect, we know that the Pony Express was created at a critical moment in history, but its founders may not have had the same perspective at the time. They were simply trying to win a mail contract from the federal government, but what happened was that they left a vivid legacy. While you may not be attempting to develop a cross-continental effort at communication, you likely have an interest in the legacy your company leaves.
Just like the Pony Express riders, there's value in embracing universal qualities that are still celebrated today:
Courage: You've seen the famous tagline for the Pony Express: "Orphans Preferred." While you're likely not sending out your team to an open frontier where danger might lurk at every turn, don't think that your communication strategy doesn't require some courage. There are a few ways that courage still comes into play:
Taking a Risk: Whether it's a video on TikTok that includes some dance moves or a joke you're afraid may fall flat, effectively communicating with your audience often requires that you stick your neck out. You may stumble, you may run into some competitors that want to destroy your brand, but there's a huge potential for payoff when you insert a little vulnerability into your marketing.
Being Willing to Admit a Mistake: Your digital presence welcomes criticism and it can often be delivered harshly on social media. Be ready to own up to your responsibility and publicly apologize. It takes courage, but not quite like crossing the Sierra Nevada alone in January takes courage.
Trying Something New: Marketing is always introducing new communications formats. In recent years, it's been video. Still waiting to try it? Get on your horse.
Committed: Are you committed to your marketing strategy and its communication techniques? Maybe you dabble in social media or email marketing, but on any given day you are not really sure whether any of it is working.
Commitment to a vision of your brand messaging and values can help solidify how you communicate with your audiences. What makes your company unique from your competitors? What's your brand personality? It's hard to commit to a marketing strategy until you know exactly who you are.
Pony Express riders had such a strong image that even people that had never ridden with them claimed the legacy. Buffalo Bill Cody heavily promoted the legend of the Pony Express and is largely credited for its lasting fame, but experts say that his claim of having ridden with the Pony Express simply isn't true. Though he included the Pony Express in every show as an opening act or finale, he would have been too young to have been a rider.
Consistent: The Pony Express had 150 stagecoach checkpoints, each about 10 miles apart. This was the distance that a horse could run at full speed without tiring. It took riders about an hour between stations. At this rate, it took only a few days to get news across the country, compared to a stagecoach, which took at least a month.
This kind of consistency made the $75 in today's dollars that it cost to send a letter worth it to send communication across the country.
You can embrace this kind of consistency in your marketing efforts:
Think of Instagram, Facebook and LinkedIn as today's Pony Express. Find a consistent time to post and stick to it. Your audience is counting on you.
Your personality should come through consistently in your communication. Are you a more serious brand because you offer estate planning advice? Or maybe you are in the entertainment industry, so you like to keep a playful vibe to your emails, blogs and posts. Whatever your personality is, keep it consistent.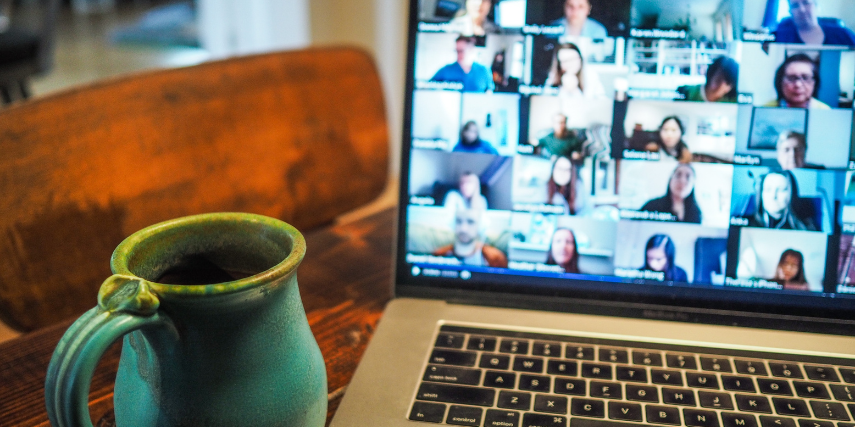 Closing the Communication Gap: The Pony Express took on an epic legacy because it closed a critical communication gap as settlers moved out West before the telegraph and railroad were installed. It was a relatively short gap, but it highlights how desperate people are for communication. It's everything, no matter what business you're in.
Given that you've just experienced the first and worst pandemic in a century, you might see how social media served to close the communication gap when people were forced to stay inside, stay distanced and stay safe. Social media was a lifeline to friends, family and favorite brands.
Here's the final question; how will your efforts to close the communication gap hold up over time? Will you try something crazy but courageous and end up remembered alongside other trailblazers like the Pony Express riders? We think it's a good look for you.
At SJC Marketing, we just happen to be located in the birthplace of the Pony Express in St. Joseph and communication is the foundation of what we do. Let's create something together that will go down in history as an epic legacy for your company.