The circus has just pulled into town, and while the big striped tents are going up and the smell of popcorn and cotton candy is beginning to waft through the streets, you might be surprised what you can learn about marketing from the circus.
Have you ever thought about how a circus attracts its crowds? You might think, "oh, they've got it easy with the sugar and the animals," but think about all the attractions vying for a family's attention. Circuses could be dismissed as outdated fun, so what can you learn about the techniques a circus uses to keep things exciting and attracting crowds year after year?
Leverage Prior Knowledge: Circuses know how to tap into what people already know about the circus to distinguish it from other attractions. Marketing may have a "Family Fun Under the Big Top" theme, where it showcases clowns and puppies doing tricks with a red-and-white striped tent as the background.
A theme of "Breathtaking Danger" might include trapeze artists, lion tamers and that crazy act where the guy rides his motorcycle inside a giant mesh ball. Circus marketing takes what people know about the circus and groups it to address what the crowd might be seeking, whether that's quality family time or a little excitement.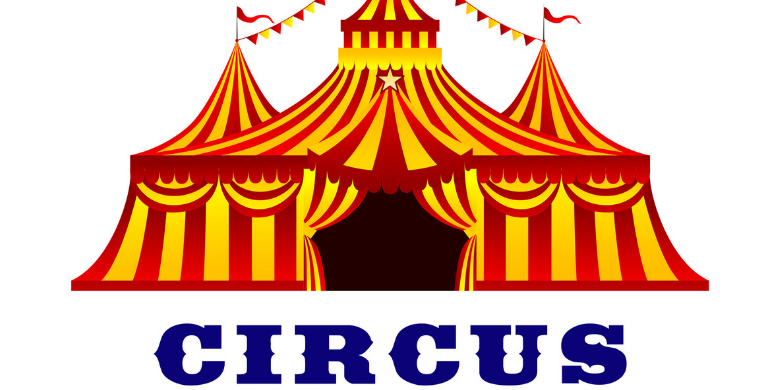 Distinguish Your Brand: By highlighting the unique experience of the circus, it's still possible to draw big crowds. For instance, those animals at the zoo aren't balancing on a ball, the elephants don't have beautifully-costumed ladies standing on their backs and while you may be able to jump around at a trampoline park, nobody is going to swing down and carry you high into the air mid-bounce like you see at the circus.
Know Your Audience: The circus is seeking out families, so their marketing must appeal to that segment of the market. For instance, cute images always give family-focused marketing a boost. A mother elephant with her baby gripping her tail with its trunk or a trick pony with a puppy riding on its back are the kinds of images that kids and adults will both love.
Encouraging Action: One element that circuses always drive home, and that works well in any industry, is the element of urgency. You've never seen a circus ad that didn't have some phrase like "three nights only" or "don't miss your chance to see…" Everyone knows that the circus pulls into town for just a few days and when it's gone, it's gone.
Carry this into your own marketing, using phrases that indicate that your product may run out, or that your promotion is only for this specific time period.
SJC Marketing can be a bit of a circus at times. Creativity comes with a lot of noise, and while we smell a lot better than a circus, it wouldn't be totally surprising to see some circus-like shenanigans happening during our brainstorming sessions. Contact us today to learn more about why marketing techniques tend to work across any industry, while a marketing strategy must be all your own.