The days of 2021 are slipping away, and as we celebrate fall by watching the leaves change, plucking apples and sneaking all the candy we bought for trick-or-treaters, it's time to examine the marketing trends emerging for 2022.
Then again, instead of rehashing all the usual fall themes, let's go for something different: Rocktober.
Who doesn't love some big hair, loud guitar riffs and lyrics that we don't really understand until a few decades later?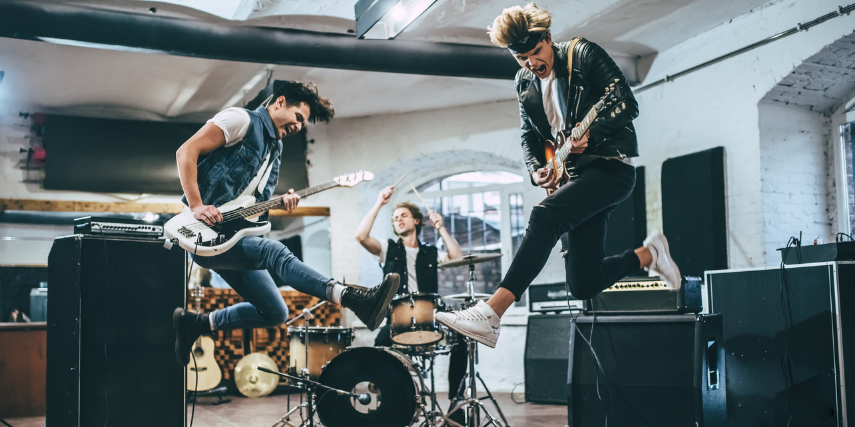 TikTok Meets Motley Crue: What if TikTok had been around in the 70s and 80s? Would you have been getting tips on how to smash a guitar or how to achieve exactly the right hairstyle?
You may have been learning to do the final dance from Dirty Dancing or seeing your friends attempting the lift in their backyard pond. It may have been a lot of posts of people trying to learn to moonwalk.
Or going back a bit further in time, you could have learned on TikTok how to master exactly how the Bee Gees walk in the "Stayin' Alive" video. Do you doubt? Watch it. They're still Just. So. Cool.
You can believe that if TikTok had been around back then, savvy marketers would have been taking full advantage of it to show off their personalities and that they know how to rock a Bee Gees song.
But what about you in 2022? Are you ready to be fully engaged in the latest marketing trends so make sure that you're taking full advantage of growth opportunities?
Here are a few you should watch:
Data Access is Changing: Across the globe, protection for consumer privacy is growing, and you may have heard that Google is no longer supporting cookies in early 2023. What does this mean for marketers?
In short, it translates to a lot of limitations on the data that marketers rely on to accurately target audiences with the right messages. You may struggle to segment target markets based on income levels, occupation and more.
But that doesn't mean that all is lost. There are some things you should start thinking about to stay on-trend and outpace competitors as data access changes:
Keep an eye on zero-party data, which is information given from a consumer directly to a brand. There will be strategies developing that make the most of this data access.
There are efforts to provide marketers with data that remains separate from any individual. For instance, you might know that a certain percentage of your audience makes a certain level of income, but you won't know the income range of any individual person in that audience.
Focus your energy on owned data. When you post on Twitter or Facebook, that data is owned by those platforms and they have a lot of control over what you see. But when you have subscribers on an email newsletter list, the data your subscribers provide belongs to you.
Content Softens the Sell: Think about your friend that's always into the latest multi-level marketing idea. You never answer her calls, you scroll right past her posts on social media and every time you see that you have a DM from her, a sigh escapes your lips.
A lot of companies have taken on the personality of a typical MLM representative. They get so busy trying to sell and tell you how great their product is, that they forget to have a relationship with you outside of the context of the sale.
Valuable content helps you build relationships, earning a reputation as a knowledgeable expert that your audience can trust. When you produce a how-to video, offer free tips in a blog or thoughtfully address a controversial topic in your industry, you're solving problems. And that's valuable to your audience.
Improve Your Storytelling: This is closely related to how you use content in your strategy, but it drills down to how you shape your content to tell a story.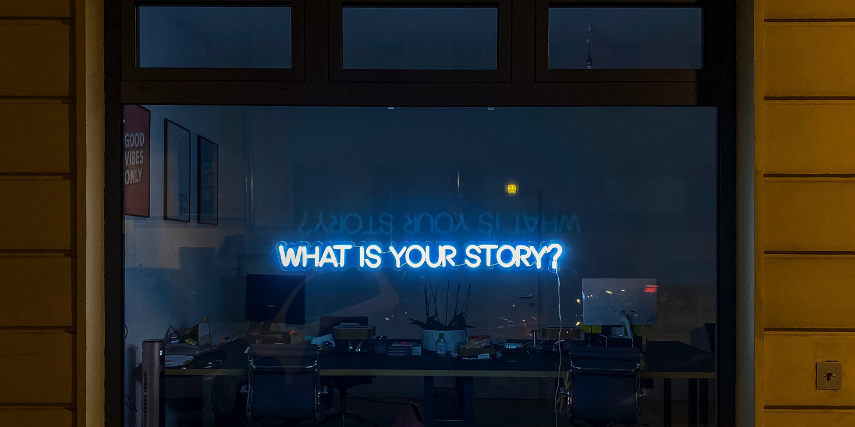 You may have scored a big win for a customer, driving down their costs or helping them discover a huge opportunity to develop a new revenue stream. Your storytelling skills will be critical in whether you share that information in a way that looks like an epic brag-fest or a compelling story.
People love stories; it's why we can't stop scrolling through Facebook and why our ears perk up when we hear a bit of juicy information. But your audience loses interest fast if the story doesn't relate to them or help them in any way. Don't make your story about you; tell it about your customers. You're telling how you saved your customer money in a way that invites the audience to consider how you might help their business, too.
Personalization is Still THE Thing: It's never going away because humans are never going to stop loving feeling special. When you develop content that is tailored for your audience, they're more likely to believe that you understand their preferences.
How does this shape your marketing strategy? It means that you customize your content strategy to match what your audience wants. It means trying something new, like live video or a podcast production because it's the best way to connect with your audience where they spend time. It can push you to try new things, but it can also push leads to convert to sales.
At SJC Marketing, we are always staying on top of new trends and determining what's a fad and what has true staying power for improving your strategy. Let's have a conversation over some good coffee and see what marketing trends might help your brand shine. And if you like, we can even work in some Motley Crue or a moonwalk.