Social media continues to be a powerful way to connect with your target audience, but if you don't purposely focus on ways to invite their participation, your engagement rate can suffer. Simply posting content isn't enough; you need to convert your passive followers to active participants in your posts. Here are a few ways to do that:
Post a survey or a poll: From a favorite television moment to your favorite Thanksgiving pie, you can find fun polls or surveys that boost your engagement rate on a random Tuesday afternoon. Have your audience vote on whether The Facts of Life or Silver Spoons was the better 80's sitcom or weigh in on Cheez-Its versus Goldfish. It may seem like these kinds of polls have nothing to do with your brand, but they send a message that you can have a little fun. And that there may actually be people out there that care what kind of pie you like.
Jump in for live video: Yes, it's slightly terrifying to send unedited footage of yourself or some team members out into the social media world, but people really like it. You'll boost your engagement rate if you not only put a live video out there, but also promote it ahead of time and let people know what you'll be doing and who will make an appearance. Try giving a tour of your new office, filming a company team-building event or unboxing a new product.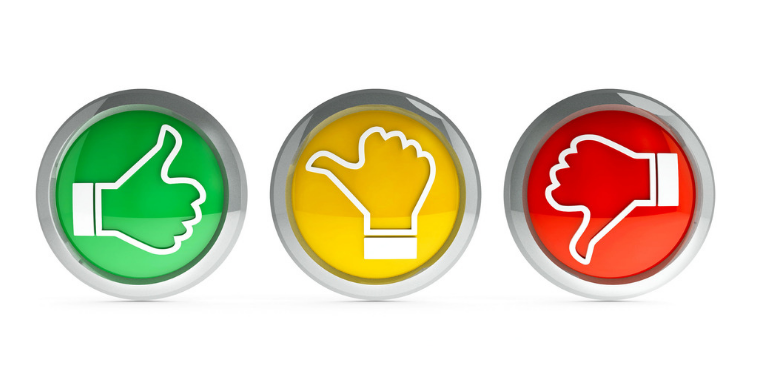 Respond like a human: One of your followers gives you a mention: "Just picked up my new embroidered cosmetic bag at SewDelicious." If you're manning the social media helm at SewDelicious, make sure you post a personal comment like, "Love the color you chose! Come visit us again soon!"
Include a call to action: There's going to be a moment in your live video or survey when your audience can't help but ask, "what's the point?" They need to know you didn't just waste time that they could have been using on a quiz to find out which Hogwarts house they'd be in. Make sure you know what your purpose is for posting and what you'd like them to do next. Post a call to action that is clear, visible and takes them to a functioning landing page.
Pump up your engagement rate with a call to SJC Marketing to discuss some fun, creative ideas for getting your target audience to jump in and make personal connections on social media! Contact us today to get started.