Everyone loves to be pampered and a spa day is an ultimate way to indulge. So why wouldn't your four-legged friend want to be treated the same? Well, they can be at The Paw Spa located at 3605 Woodlawn Terrace in St. Joseph, Missouri.
The Paw Spa provides dog grooming and doggy daycare. They also offer cage-free grooming for a relaxing and less stressful grooming experience for your furry friend.
There are many benefits to having your pooch groomed by a professional. Regular grooming helps maintain a healthy coat and skin. Also, regular nail trimming can help with proper foot structure and posture which reduces the risk of infection. If you are having your dog groomed by a professional on a regular basis it may be an opportunity for early detection of ear, skin, teeth or other issues.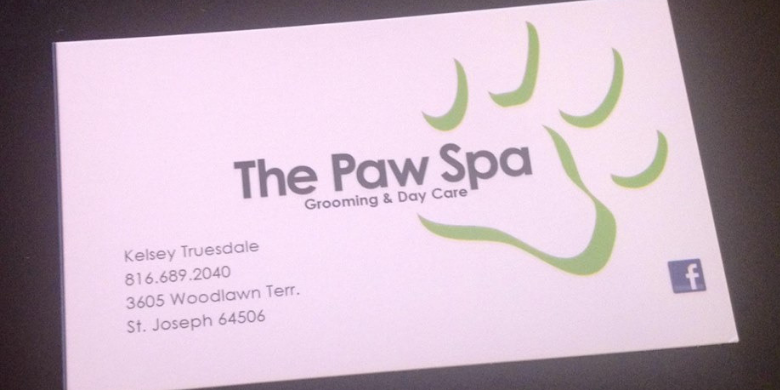 Did you know properly brushed coats will shed less? Who doesn't want to find less dog hair covering their chairs, couches and bed? That alone is a reason to schedule your dog for a spa day soon. Best of all your pet will smell and look good!
Clients speak highly of Kelsey Truesdale, the owner, on The Paw Spa's Facebook page. Said one satisfied client, "Kelsey is not only an amazing groomer but she also truly loves dogs and all animals. My dog is always so happy to be there, and I know she is loved while she's there, plus she's always so pretty when I pick her up. I highly recommend The Paw Spa to anyone looking for the best groomer around!"
If you haven't taken your dog to The Paw Spa, treat them to a day of pampering. Not only will they receive a day of relaxing dog grooming, but The Paw Spa will help with the well-being of your best friend.