Waves crashing. Sand between your toes. Pina colada in your hand. Your laptop, situated perfectly so you don't miss too much of the view.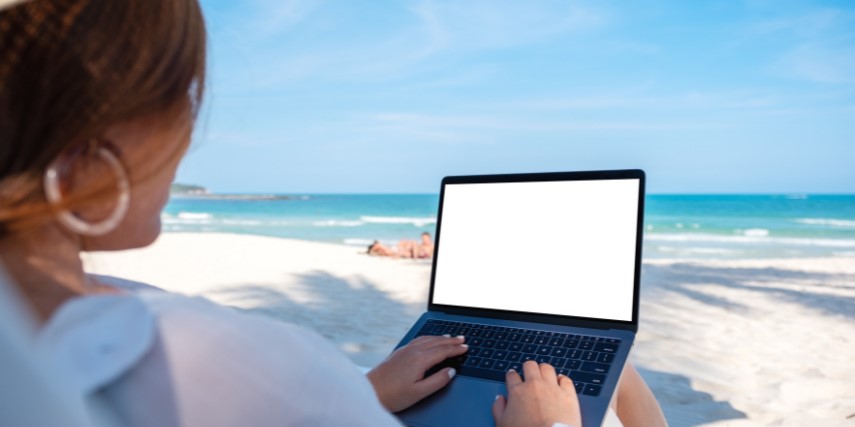 SJC Marketing is at the beach, but just because there's a view doesn't mean there's not a place for marketing. There's always room for marketing.
And it turns out that marketing lessons abound at the beach. Surprised?
If you're lucky enough to have a beach vacation this summer, take a minute to notice all of the connections you can make to marketing. Here are a few to get you started:
It's Consistent but Amazingly Varied. Tides are predictable. The waves never stop coming. And yet, you can go to the beach day after day and see something new. It might be a jellyfish bloom, just a few yards away. Or you might notice that every day, you see wild changes in the sea's color, from blue to green to slate gray.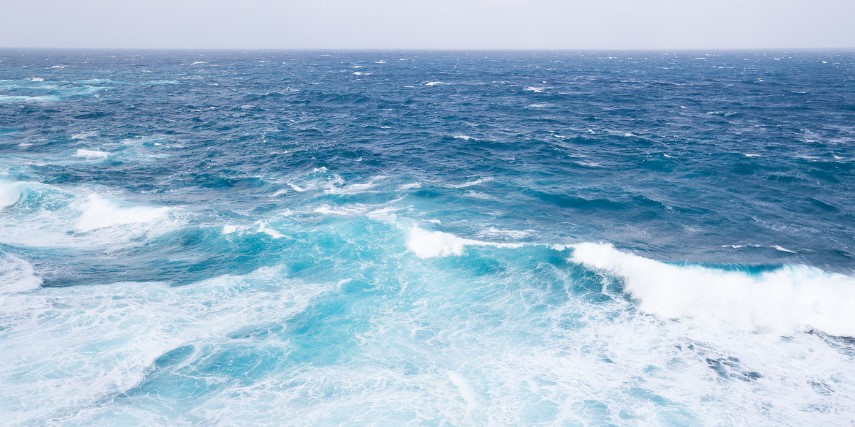 Your social media marketing strategy should be just like this. Your post timing should be predictable, like the tides and waves. If you post at 8 p.m. every night, don't decide to switch to 10 a.m. without a strategic reason for doing so.
Your messaging should also be consistent. You should have a defined tone, phrases and style that are all your own and don't change from post to post.
But within your consistency, bring the excitement of engaging content. Try different formats, including images, text and video. Mix up your informative posts with conversation starters and throw in a fun poll once in a while.
There's Science and There's Art. While you're at the beach, watch the surfers for a while. They are well-trained, practiced and skilled in their techniques. But they also need to be able to read the waves. It's the hardest part of surfing, but it's the part that makes it exciting.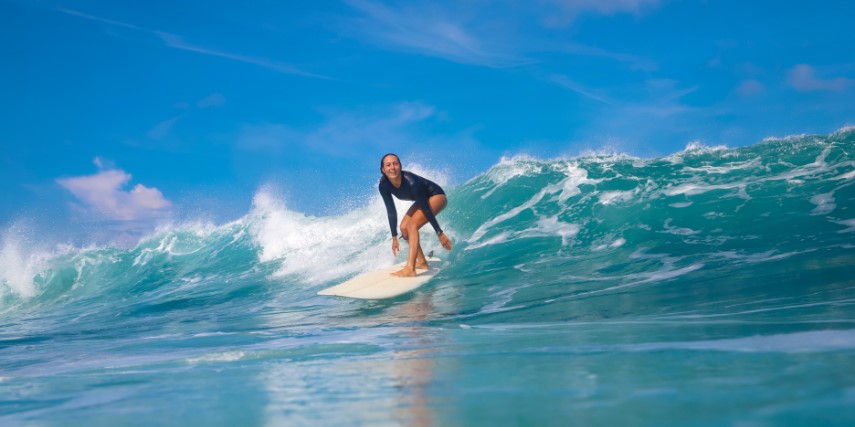 This translates to marketing. You're going to see a lot of data. You'll be able to gather information about how your audience is responding to your content, how SEO practices are affecting traffic to your website and which of your emails were the most effective.
Data is a fantastic resource and every marketing team should utilize it to support a strategic plan. But there will be times when the data doesn't provide as clear a path as you might like, or you are trying a new technique and you simply don't know how it will fare. There are times when you will have to make a decision based on incomplete information. And that might be the most exciting part of your marketing plan.
You Might Make Connections. Day after day at the same beach on your vacation, you might start to see some familiar faces. Maybe it's a guy with a funny hat that seems to fall asleep every afternoon or a family with a little preschooler that keeps building his sandcastle too close to the water. Before long, you start to feel like you're recognizing everyone and maybe even saying hello.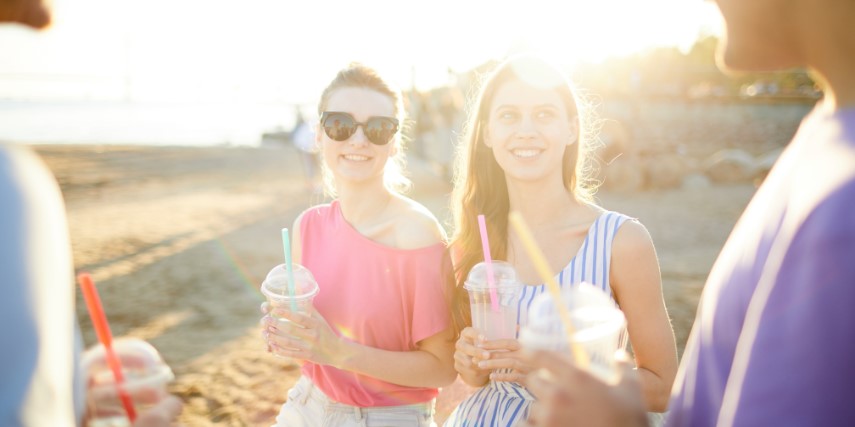 But you don't want to talk to the crowd that's always rowdy and blasting their music, do you? You likely find yourself actually chatting with the people who seem to arrive at the ice cream stand at the same time you do every day because you noticed that they're fans of your favorite baseball team.
And the marketing equivalent of the loud, obnoxious beachgoers? It's those companies that never talk about anything but how great their product is. It's clear they don't care about you; they care about selling.
Don't be that company. Make sure your content is about your audience, not about you or how awesome your product is. Offer value in the form of information, how-to's or great conversations. When your audience can tell that you care about them, you'll start building relationships.
When you consistently post content that is helpful to your audience, they begin to trust your expertise. So, when they decide they're in the market for what you're selling, they'll turn to you first.
It's More Fun When Everyone Can Come. If you've ever tried to gather a crowd for some beach volleyball, group boogie boarding or a cookout, you know how disappointing it can be when people can't come. Especially the ones that really would like to join the fun.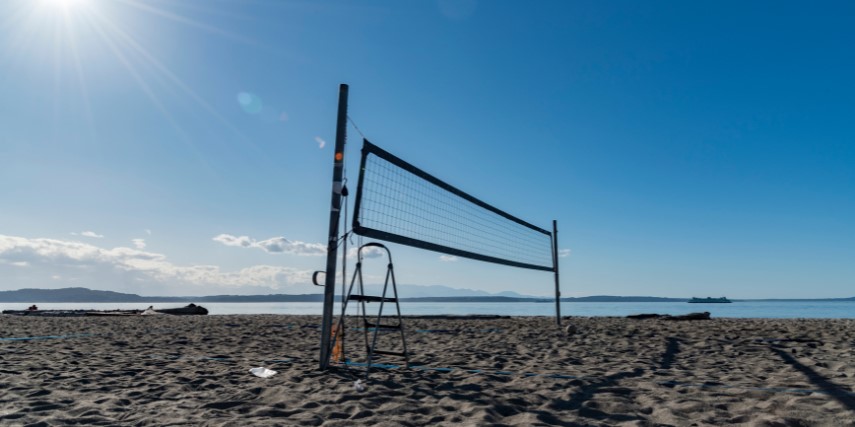 A lot of companies are realizing that they're leaving people out of the fun, too, with websites that aren't accessible. Your website needs to be designed to accommodate people of all ability levels, providing text alternatives for vision-impaired visitors and transcripts for hearing-impaired visitors. The CDC reports that in the United States, one in four adults has a disability. That's a lot of people potentially missing out on access to online resources.
Next time you go to the beach, resist the urge to jump right into your book. Take a breath before you start jumping into the waves. Look around and see what marketing insights you can get from your day. And if you've discovered you need a bit of help, contact us at SJC Marketing. We look forward to an opportunity to help you with a content strategy, making your website accessible or simply helping you show off how awesome your company is!