Toasted ravioli on The Hill. Frozen custard at Ted Drewes. Just like any other city, St. Louis has its unique food traditions. But it's possible that nothing quite matches the fervor around one Gateway City treat: gooey butter cake.
If you spend any time in St. Louis, you'll hear different grocery stores and bakers take credit for the original dessert, but really, who cares? What you need to know is where to get the best gooey butter cake. That's Russell's Café.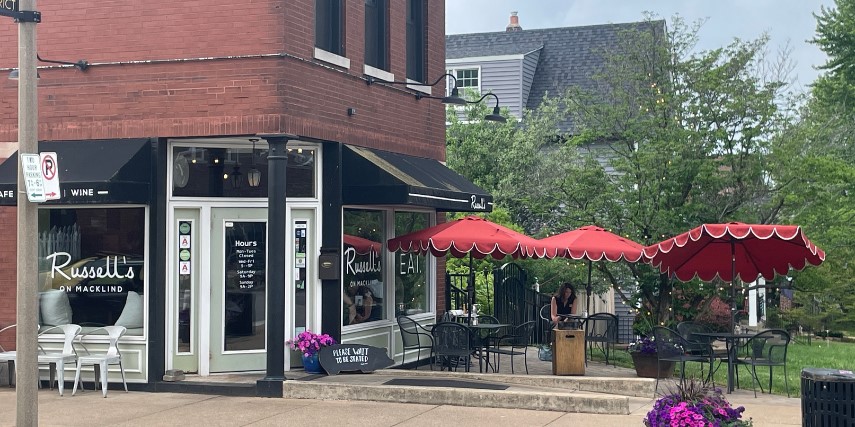 Russell's, as it's known by locals, has two locations. In Fenton, they serve up delicious breakfast and lunch entrees, while Russell's on Macklind in the city focuses more on brunch and dinner options.
At both locations, your meal is followed by selections from a bakery case that could make the most committed carb-free dieter cave. The towering cakes and pastries are a sight to behold, but this local has never been able to give up a chance at their gooey butter cake to try them.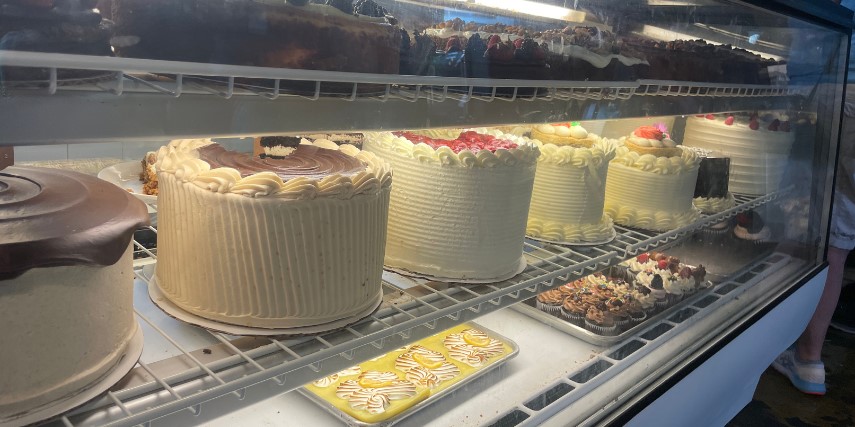 What allows Russell's to claim the best-in-town gooey butter crown? It's their crust. Rather than the typical cake-like base, they use a shortbread crust that provides a flavor and texture balance to the gooey butter topping.
And there's so much more than dessert. Visit Russell's in Fenton to enjoy a chicken and smoked gouda sandwich, topped with caramelized onions and roasted red pepper before grilling. Or go a little lighter with the BLAT salad, featuring satisfying bacon, avocado, cheddar and veggies on romaine. There are also soups, cold sandwiches and wraps, plus half-and-half options to make sure all of your cravings are answered.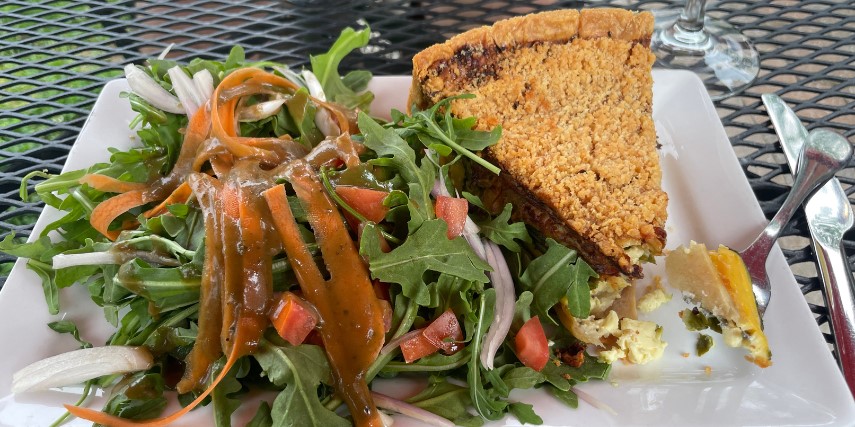 On Saturdays and Sundays, you can enjoy brunch at Russell's on Macklind until 2 p.m. Their quiche of the day paired with a mimosa is the perfect combination to begin a relaxing weekend. Return for dinner to taste Russell's interpretation of American selections like bacon-wrapped meatloaf. Yum.
The original location in Fenton opened in 2006 by self-taught chef Russell Ping, but Russell's now has over 100 employees across their cafes in Fenton, St. Louis City and their catering services and bakeshop. And Russell's ships their gooey butter cakes in multiple variations: original, chocolate chip, triple berry and more.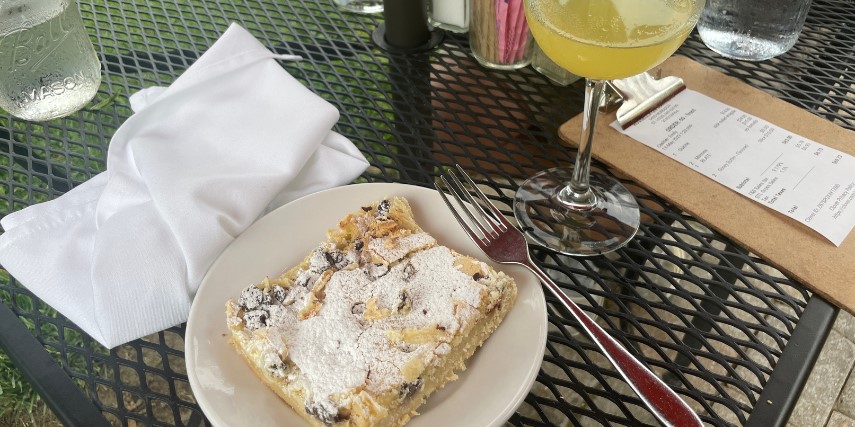 Next time you're in town, stop by Russell's Café for a unique bite, but order a gooey butter cake for delivery today so that you can enjoy the best of Russell's—and the best of St. Louis—right away.