You can see the panic. You don't even have to look closely. It's in their eyes, it's in the fidgety twitch they get when they're in a conversation too long or in the sleep-deprived way they clutch their coffee cup as if it's a survival technique.
That's right, it's holiday shopping season.
If you felt that urgent, unnerved feeling arrive about the same time as the turkeys started piling up in the grocery store, you're not alone. It's the pressure, the unrelenting demand that you impress, excite and thrill every person on your list with the perfect gift.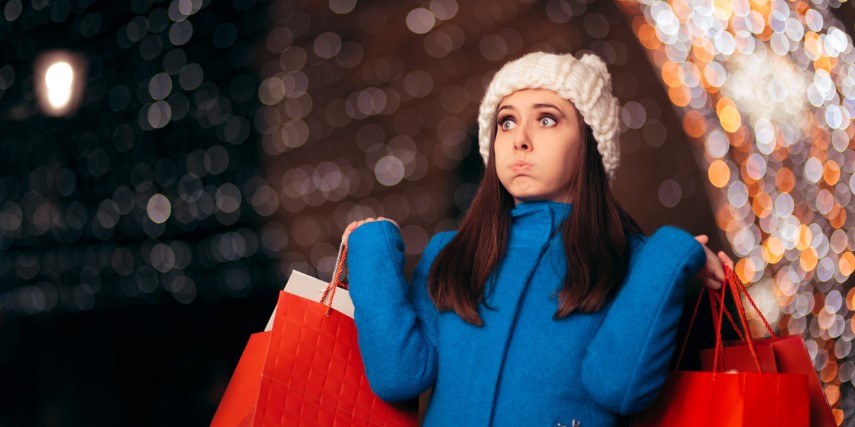 Not only does it have to be the right size, color and scent, but it absolutely must be the one thing they didn't even know they wanted, but elicits a reaction that's wild with the surprise and delight of getting a gift that shows that you just KNOW them.
Are you exhausted yet? Congratulations, you're an American during the holidays.
If that's got you feeling a bit Scroogy, you're not alone. For all the ways we keep trying to pull in Norman Rockwell, our holidays always seem to trend more Superman. We must excel!
If you know a business owner what if you could give them both? What if you could find the perfect gift that celebrates the pursuit of thoughtfulness while also giving every business owner exactly what they want?
What if that business owner is you, and you'd like to give that perfect gift to yourself, but also to your entire team?
The gift is outsourcing your marketing, and there are a few reasons why it's the ideal gift, both for those Normal Rockwell fuzzies and the superpowers of Superman.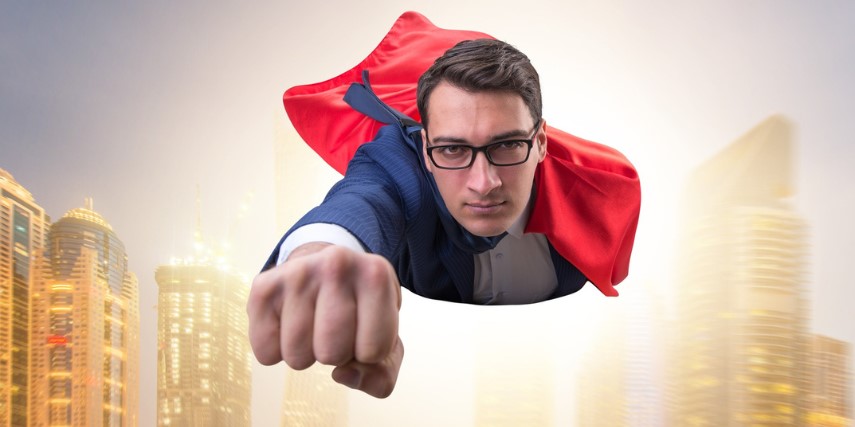 When you outsource:
It delivers the measurable growth that leads to more earnings for your company and your team.
It saves you time, taking the pressure off everyone in your organization.
It drives excitement in your company.
And to prepare you to ooh and ahh effectively over this gift upon receipt, here are the benefits of
outsourcing your marketing:
Cost-Savings: In the current economic environment, this is likely the first reason you might consider outsourcing, and for good reason. When you outsource to an agency, you avoid the expenses that come with hiring a marketing specialist in-house; in addition to salary and benefits, you don't have the cost of their office space, onboarding and training and equipment.
Scalability: Alongside cost savings, you should consider the scalability of outsourcing your marketing. When you need additional marketing services, you simply pay for that service; you're not locked into an employee that's being paid whether they are busy with marketing tasks or not. When you need help launching a new product, taking on a new format like video marketing or initiating your first podcast recording, a marketing agency can provide the assistance you need.
Variation of Expertise: Even if you hire a full-time marketing specialist, it would be impossible for them to be an expert in every area of marketing: social media management, content strategy, video marketing, graphic design, web design, copywriting and marketing analytics, just to name a few. When you work with a full-service agency, you get a team of experts for a fraction of the cost of all the salaries you could be paying.
It's a great reason to outsource, and one that many small companies embrace: 26% of businesses with ten employees or fewer say that their primary reason for outsourcing is getting access to additional expertise.
A Creative Jolt: Yes, you say, but I've got an in-house marketing team! As a marketing team ourselves, we can attest to the catalyst of creativity that occurs when a couple of marketing teams get together to brainstorm and design a campaign. It's an electrifying experience that breathes new life into a tired strategy.
And it may be exactly what you need to take some of the pressure off your in-house team. When you consider that 80% of marketers report that they are both overloaded and understaffed, it may be the solution.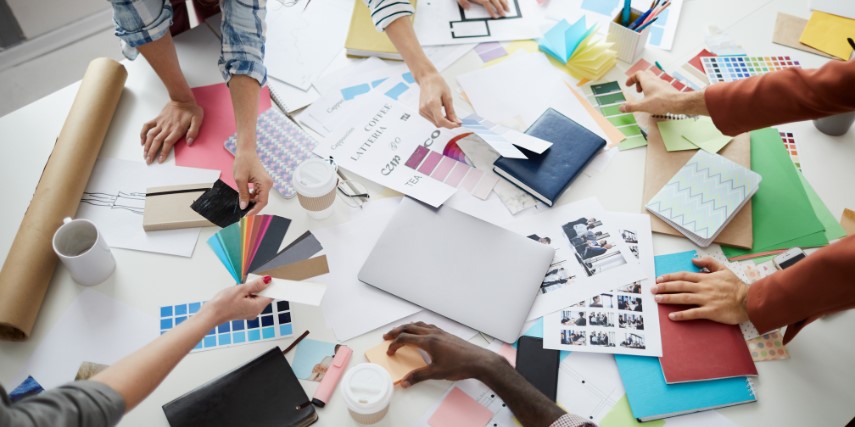 Technological Prowess: Have you ever hopped onto Google Analytics, just to hop right back off? It's a free, incredibly useful tool…if you know what you're doing. How about placing a paid Facebook ad? Were you a bit overwhelmed, even with this user-friendly tool? It takes time to learn how to navigate the technology of marketing and even more time to get it to make you money. A marketing agency has already invested that time and can use it to your advantage.
And there's also DIY website design, a common misstep that can lead to a host of challenges, including, at best, a generic site, and at worst, one that's filled with bugs and isn't user-friendly.
Efficiency: Why spend valuable hours learning the ins and outs of marketing when you can streamline the entire process and turn it over to a successful marketing team? They know how to get measurable increases in lead generation, a positive return on your marketing investment and develop your brand for sustainable growth.
Whether you're a business owner or you're shopping for a business owner, get the ideal gift of the season. It's outsourcing your marketing. It always fits, it saves you time and money and it's going to fuel all of your holiday spending in future years. This holiday season, picture your Norman Rockwell Christmas with the whole team cozy by the fire, pulling the red ribbons and fluffy tissue paper from a sparkling SJC Marketing strategy. What a gift!