It's time to launch your new fiscal year, and it's no secret that the headlines are buzzing with talk of a recession. From a bear market to inflation to rising interest rates, everyone seems convinced that the economy is due for a bit of a fizzle. So what does this mean for your marketing?
You're always trying for the fireworks with marketing; nobody would turn away a big showy bang to start off the fiscal year.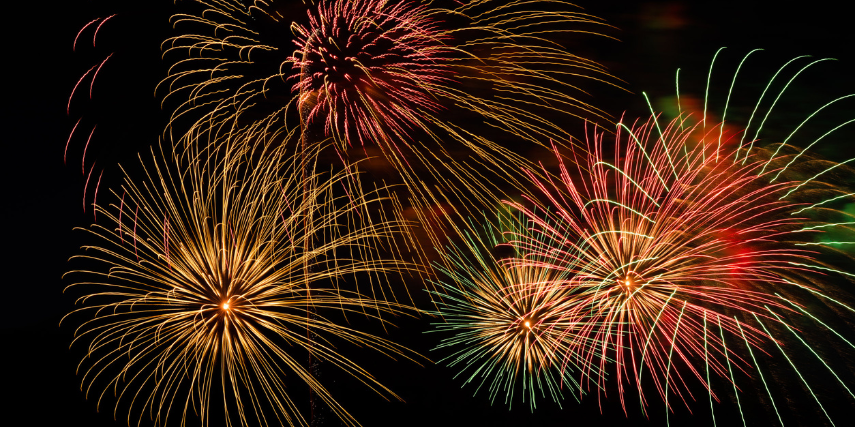 But when the economy is sputtering you may be tempted to pull back. But just like fireworks, marketing can feel like burning money if you can't measure exactly what it's doing for your business.
Here are some thoughts for marketing smarter during a recession:
Snap Up That Market Share: When the economy is popping and everyone has money to spend on marketing, it can feel like your business is just lost in the noise. How can you possibly compete?
Contrast this with a recession, where all the other companies are pulling back, leaving more space for your business and your brand. It may be the perfect opportunity to get noticed and gain additional market share.
Think Long Term: Areas like brand awareness, search engine optimization (SEO) and social engagement are built over time. When you decrease your investment, your ability to reach your audience takes a hit. You may not feel it immediately, but you will lose momentum and brand recognition as you stop engaging with audiences.
Before you make cuts in these areas, consider the gains you've made in your ability to connect through techniques like SEO and social media marketing. Think about how long it took to get there and whether you want to spend that investment all over again.
There's another area in which you may want to take a longer view. Pricing might seem like a way to get things moving when you're slow. You may decide to run a promotion to gain some traction against your competition. The problem is that these kinds of price wars can far outlast a recession.
You want to gain customers based on deeper loyalty and experiences than simply grabbing a discount. That tends to be a small part of the market, anyway. Instead, focus on what makes your brand unique and valuable. This doesn't mean you can't run promotions, but they shouldn't be your primary strategy for gaining market share during a recession.
Marketing Smarter: If you've never dug into the analytics around your marketing, a recession is a great time to dive in. Maybe you've been investing in a mix of traditional and digital methods and you get the feeling that digital channels like Facebook and email marketing are what are driving the best results. But it's worth doing some digging to find out whether that's true.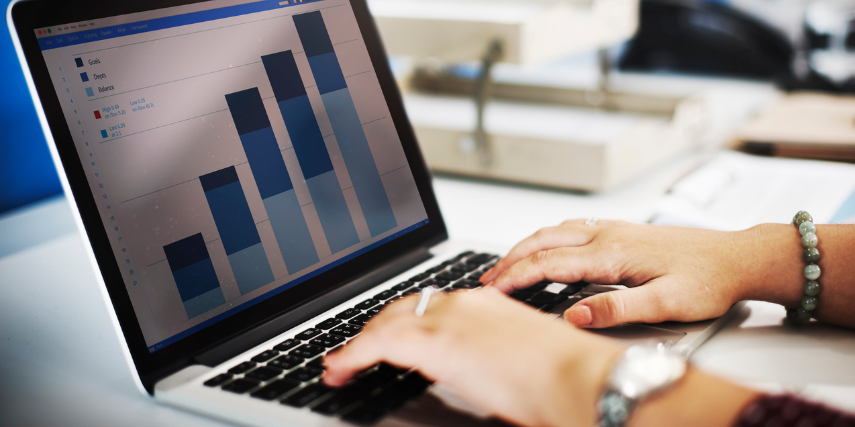 Once you know exactly what's driving your growth, you can channel your budget towards those techniques, and gain more growth for each dollar you spend. Find out where your website traffic comes from: emails, social media, organic search? You can also tie a specific landing page to different types of marketing, so that when you advertise a promotion via a mailer you can see how many people respond to the mailer versus a set of posts on social media or an email drip campaign.
Be a Budget Shopper: Sometimes the little mysterious, unclearly marked fireworks put on the best show. And sometimes they're all that's left in the fireworks tent on the 3rd of July.
If you hang in there with marketing, you might find that you're soon finding some amazing ways to market that you didn't expect. Let other companies pull back while you enjoy negotiating for better rates on your platforms and with less competition.
But Not Quite That Much of a Budget Shopper…: You may be tempted to simply recycle content or pay someone in-house to replace your outsourced social media marketing specialist. There's good reason to look for ways to market smarter, but watch that you don't make cuts in the wrong ways. What your customers want changes frequently and there are also trends in marketing that change over the course of a few months. It's hard to keep up with all of it yourself.
Marketing during a recession takes a bit more nuance, perhaps, than marketing when the economy is booming. But it also creates a strategic opportunity for you to gain market share, market smarter and shift your thinking to more long-term goals.
When it's time to start your new fiscal year, make sure your marketing doesn't fizzle. Get started with a bang when you call SJC Marketing. We've worked with businesses in both bull and bear settings and we know how to spur growth in any economic environment.