Fireworks, a picnic at the park and sparklers in the backyard. It's all part of a traditional 4th of July celebration. But this morning, while you sip your Monday Morning Coffee, maybe you're itching to introduce a new tradition into your celebration today.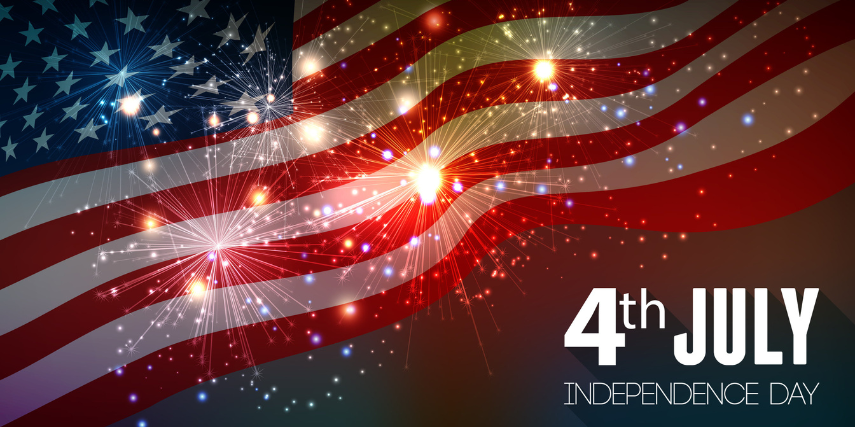 Here are some ideas that may be totally different than things you have done before:
Play a Patriotic Song and Read the Declaration of Independence: Include in your celebration a rendition of  Taps, God Bless America or another patriotic song, then have the kids take turns reading the Declaration of Independence.
Continue this celebration with lots of patriotic desserts, and invite guests to talk about their favorite 4th of July memories.
Paint Your Lawn: Turn your front lawn into an enormous tribute to the United States in a flag design. Spray construction paint is safe for grass and will last until you mow your lawn.
Not feeling confident about getting the flag colors and stripes down just exactly right? Think about a shooting stars design or simply writing "Happy 4th of July!" across your lawn in red, white and blue. Add small lawn flags to complete the look.
Create a Patriotic Obstacle Course: Using chalk, design each block of sidewalk to challenge kids to a new feat in front of your house.
You could include elements such as inviting them to recite the Pledge of Allegiance at the first stop, sing the national anthem at the next stop and then finish with pretending to be firecrackers before they're invited to have a popsicle on your front porch.
You may decide you'd like to stick to the old standbys, like a BBQ with friends or a leisurely dinner before watching the fireworks, but sometimes it's a good idea to try something new. You just can't celebrate something as wonderful as Independence Day too much. At SJC Marketing, we love to celebrate the freedoms we all enjoy and the heroes that continue to protect them for all of us. Happy 4th of July to all our fellow Americans!