Currently Offering Carry Out and Delivery
There's nothing wrong with celebrating anything (anything!) with a sweet treat. This week we offer you a neatly folded and delicious suggestion – a warm crepe at Brioche French Bakery and Café.
Let's face it, most of us aren't exactly throwing on an apron to dive into French cooking at home (although during this shelter at home time some may be trying), so we can turn to the pros. At Brioche, the "pro" is the real deal – Chef Vincent Daunay is from France, and learned his professional culinary skills there.
The sweet specialty that's totally worthy of a middle of the day treat, or a special Saturday afternoon, or any random Thursday, really, has to be the fresh crepes. There are three basic sweet flavors:  Mixed Lemon Berry, Banana Nutella and Apple Cinnamon.  This is a big dessert and perfect to indulge your sweet tooth.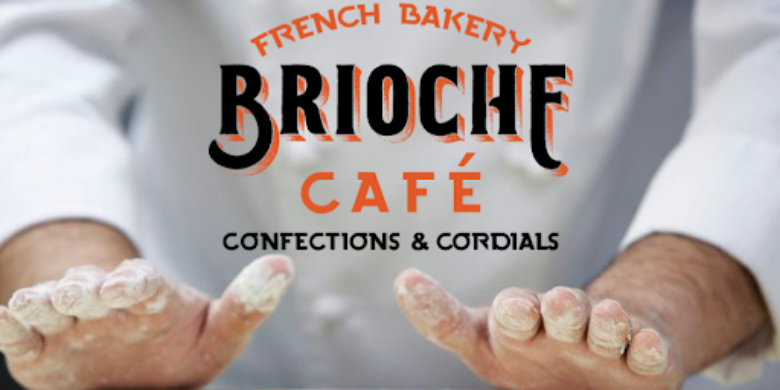 In case you didn't know, crepes can be found in lots of countries, and can be considered to have many first cousins (like certain kinds of homemade tortillas and some South American dishes). By definition, they are a type of very thin, cooked pancake usually made from wheat flour. The word crepe is French in origin and means "curled." In France, they're the national dish. In St. Joseph, they're a surprising treat that helped Brioche gain its downtown traction.
Brioche's success proves that simplicity and some tried-and-true favorites really can generate a loyal customer base. The overall menu isn't huge, but they're really polished at what's on there. Weekly creations are shared on social media, and the café served as the main setting of a Hallmark-like holiday movie, filmed in St. Joseph, called "Christmas at the Chateau."
Like many local establishments, the best part of Brioche is that it knows what it's good at and keeps that on the forefront. It remains unique and welcoming, and flexible enough to serve homemade cupcakes or meringues, alongside near-gourmet lunch and brunch plates. (All of which can be topped off, any time of day, with a warm dessert crepe.)
If you haven't yet, it's time to try Brioche French Bakery and Café.  During this shelter at home time, they are offering carry out and delivery, Monday through Saturday from 9 a.m. to 8 p.m. It's a fun way to add a little French sophistication to your week, if your crepe lasts long enough.