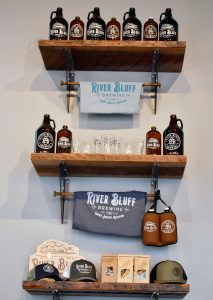 What once started as four walls with no roof has turned into one of the newest places to grab a beer in St. Joseph, Missouri, and hang out with friends both old and new.
River Bluff Brewing now occupies the long vacant building at 1224 Frederick Ave., opening in September of 2018.
They offer a variety of their own handcrafted ales and beers at the rustic bar in the taproom. Big open windows allow visitors to watch the traffic go by. Others can gather around a coffee table in the corner to play games or have a chat. The multipurpose room in the back of the historic building houses the tanks the beer is made in.
Perhaps the most interesting history of the historic building is in the basement. Down below, the building holds cellars dating back to the 1800s (pre-prohibition, and likely post-prohibition) that were used for brewing across a few early St. Joseph brewery names.
It's been a while since St. Joseph could say that local beers were brewed, served and enjoyed at a local brewery. River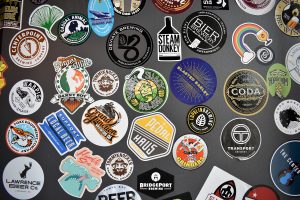 Bluff Brewing follows in the footsteps of other local breweries like M.K. Goetz Brewing Co. to The Ale House and the Belt Brewing Company. They offer 12 varieties of local ales.
Whether you are a beer connoisseur or just want to go for the atmosphere, check out River Bluff Brewing. You can learn more about this local favorite on their website and keep up-to-date on events coming up on their Facebook page.