We all know that one person that's hard to buy for. You feel like you can never find the right gift for them. If you are searching for something unique that they won't find anywhere else, you should visit the Manic Snail. Step inside this local store and you will find a large variety of unique gifts for any occasion.
If you are buying a gift for an avid reader, you could buy them a book you can be sure they don't already have like "The Encyclopedia of Misinformation" for a look at ways we have been tricked throughout history. There is Hand Shit Hand Cream, for the friend that loves beauty products that comes in multiple scents. Or if an unusual game is more their style, you will find games here you won't find in other places. Maybe they would like the "Magic & Fairy-Tale Dice" a storytelling game. The possibilities are endless as you search for that perfect gift.
At the local gift boutique, which is located at 618 Francis Street, you can also can find creative, handmade cards for any occasion, many made by the owner Dana Massin, along with books, journals, décor and other novelties. She also carries Wiry Orphan Apparel. Another local business that specializes in St. Joseph themed clothing.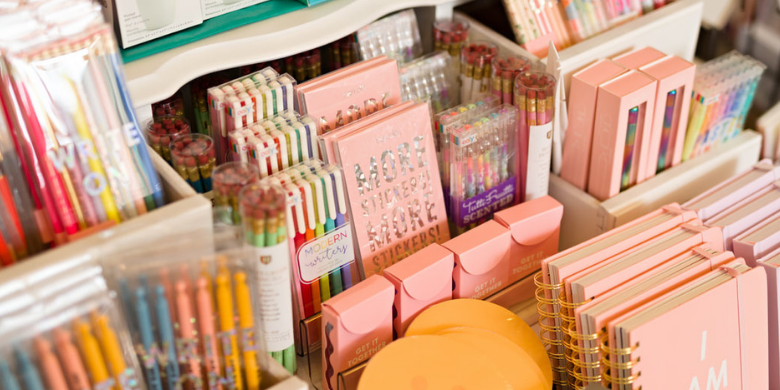 Massin, who is originally from Nebraska, has a love for paper, sending cards and remembering birthdays which shows in the items she carries in her store. You could spend hours looking through all the different items.
And customers can't stop raving about the one-of-a-kind store. One patron posted on Facebook, "I cannot recommend this store any more. The cutest place in St. Joseph for unique and fun gifts for any person on your list (including yourself)." With strong customer support, the small downtown business has grown since opening in 2018. So much so, that they had to move to a bigger space.
If you just can't find the perfect gift and want to have some fun while you are shopping, go check out the Manic Snail. Make sure to allow yourself plenty of time and be ready for some good laughs!