We've come a long way, baby.
This week, SJC Marketing celebrates our 15th birthday. Here's a snapshot of milestones, some old and new team photos and just some of our reasons to celebrate: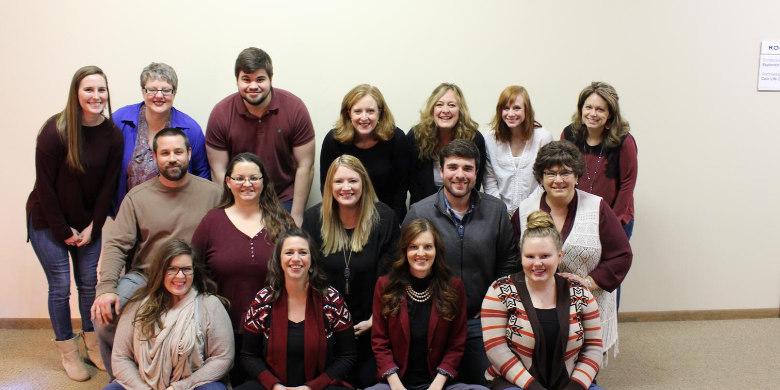 It's all about the team. What began as individuals has become departments: Web. Social. Content. Design. Video. Account Management. Across these core areas, great ideas move from concept to reality. Everyone's goals overlap, so there's a lot of open discussion and strategy carried out together – while these teams get a lot of great work done.
Leadership grows … and grows. SJC Marketing has a clever and creative Leadership Team, as well as a Log Cabin Team. Leadership team helps guide the overall company processes and next steps – while the Log Cabin team moves us forward by focusing on rewarding and recognizing successes. (Some team members have earned a weekend away, called the "log cabin" award, for earning a log for their desk each time they are recognized by another team member. Once they get to a "cabin," they get to go to a cabin for a weekend paid for by SJC. See how that works?)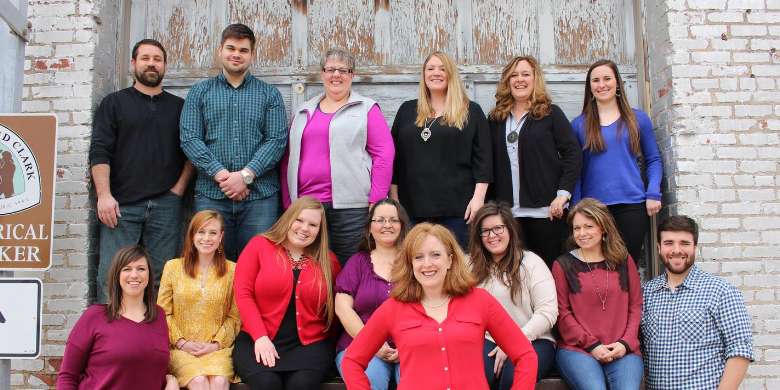 Location. Location. From President Susan Campbell's home office, to the Mo-Kan Regional Business Incubator in downtown St. Joseph, to a historic upstairs floor at a second downtown location – and eventually the purchase of our own building, we have continued to expand our team and our talents. If you stop by our building at our SJC 15th Birthday Open House, Sept. 24, you'll see that the tall ceilings, natural light and open workspaces create just the right environment for some pretty awesome ideas.
Philosophy. We have that, too. Our core SJC philosophy is built around collaboration, creativity, curiosity and integrity. We still believe good writing to the right audiences helps businesses build success and do what they do best. Even as we have learned the new digital marketing tools and kept pace with industry trends, we still value quality content most of all.
Giving back matters. Across the year, we help several businesses and nonprofits achieve their goals. Sometimes this looks like volunteer leadership in area service clubs or committees. Other times it's our team taking on a project we believe in, and then delivering more than was expected. Being an active part of our local businesses and nonprofit community is a key thread of our philosophy and our success.
Expanded and specific industry expertise. SJC Marketing has grown in niche areas like finance and banking, agriculture, and business to consumer services. We continue to carve out strategies that get results for clients, even in tough and competitive areas. Not only does having this focus help us fine-tune our talent, but it's also a lot of fun. (Because success really IS a lot of fun.) Even during these strange times, we have continued to win the trust of more companies nationwide, and we are pretty proud of that.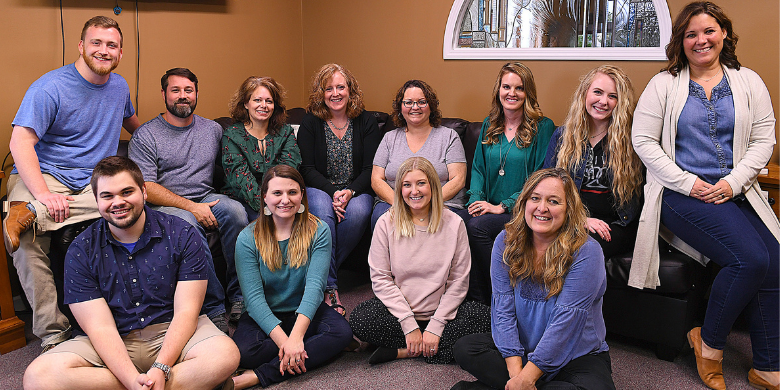 It's true. SJC Marketing is turning 15. And alongside the food, parking lot games and friendly banter at our 15th Birthday Party, we say "thank you" to our clients and our community for coming alongside us on this journey. We've come a long way – and we are just getting started!