As our hot days of summer wind down and we wonder what the weeks to come will look like, (because who knows in 2020) we do know fall days are upon us with bonfires, hayrides and everything pumpkin.
Of course that means everyone is highly anticipating pumpkin spice lattes on a regular basis. How did such an everyday blend of spices, used for generations to flavor pumpkin pie, become such a novelty?
Before you get a burst of energy from that heartbeat-revving combo of sugar and caffeine, take a moment to think about what Starbucks has done with the lowly combination of cinnamon, nutmeg, cloves and ginger.
Create Urgency: You know you can buy pumpkin pie spice anytime, right? It's probably right there in your pantry. Yet, somehow Starbucks has spun the ultimate limited time marketing message featuring something that's not limited at all. And they have the whole gourmet marketing scene wrapped around this concept. There's no limit to the ridiculous array of pumpkin spice-flavored foods and drinks out there, like pumpkin spice kale chips or the pumpkin spice bistro bowl.
That's right: somehow, you've been convinced that it's limited, even as it's everywhere.
Stoke Those Feelings: You're not buying coffee. You're buying sweaters and football games, cookie-baking and bonfires. Starbucks is selling memories associated with a season by asking customers to share their favorite fall pastimes while drinking a pumpkin spice latte.
You can do the same with your brand. What is it that you're really offering? Is it security through a financial advising service? Maybe it's freedom through a home cleaning company. You might be celebrating how unique your customers are with personalized products. Think about that emotional connection.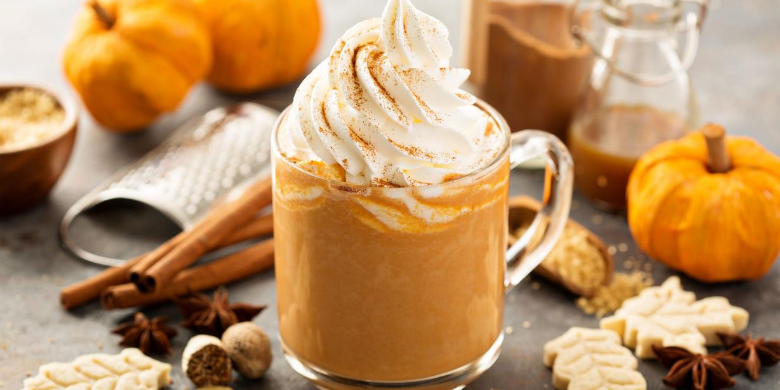 Engage Your Audience: Starbucks doesn't just quietly put a new line item on their menu and set the cinnamon on the counter for their baristas. There's a whole big marketing push, and that includes you, the customer. A strategic social media campaign and commercials invite customers to share their excitement over the pumpkin spice latte, or the PSL (which, apparently, is also a football acronym, so don't get excited every time you hear it in conversation … it may be a fake-out).
The impact on the market would be negligible without the army of fans who excitedly share on social media that it's time for the pumpkin spice latte.
This is something applicable to any brand. Invite your followers on Facebook to join you on a live unboxing video to debut a new product. Or you can offer a limited-time special and create buzz around it with an Instagram contest that shows off the results of your product or service.
It's easy to roll your eyes at the hype around pumpkin spice lattes. But you have to admit, it's marketing genius worth admiring: creating a trend starring a spice that's here, all year round, available to anyone with a coffee pot.
If you're looking at your products or services, wondering if there are any new ways to spin your story, contact us at SJC Marketing. Based on Starbucks' peddling of pantry staples, we can pretty much guarantee there's a story to be told.