Sand between your toes, a drink in your hand, the warm sun beaming down on you and beach volleyball games nearby. At this point, you're probably wondering, "where is this beach and how soon can I get there!?" This setting isn't far away, as all of this can be found at Volleys in St. Joseph.
Volleys has been a summer staple in St. Joseph for years, providing opportunities for volleyball players of all skill levels. With recreational, intermediate and power beach volleyball leagues available every summer, all are welcome at Volleys – whether you've played before or not.
"With Volleys being seasonal, it's so much fun to see everyone after a long winter, it's great to be outdoors and the players are just super excited to be on the courts," said Denice Hector, who has managed Volleys since 1999. "It's like the first day back to school."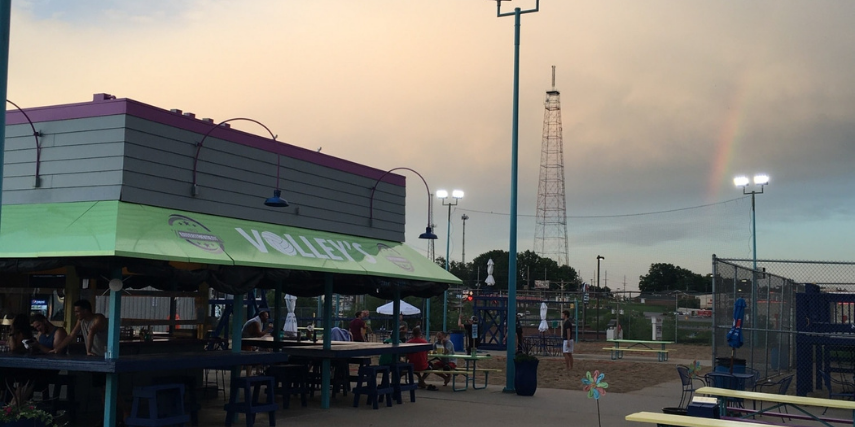 Volleys makes it easy for everyone to enjoy the game of volleyball, with league play taking place 6 nights a week throughout the summer. Although the higher-skilled leagues only play one night a week, coed-rec and coed-intermediate leagues are scattered throughout the week to give you more options to play.
You won't find any leagues offered on Saturday, but that doesn't mean you can't play on Saturday at Volleys. Saturdays are reserved for tournaments and between Volleys own tournaments and fundraising events they allow other organizations to host, there will be an opportunity to play volleyball most Saturdays throughout the summer.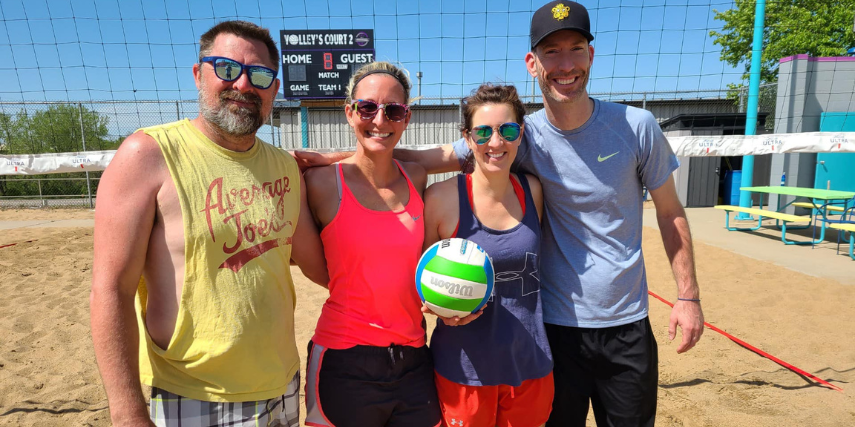 If you've been a regular at Volleys over the years, or maybe started playing there a couple of summers ago, you've probably noticed some significant upgrades to the facility. These upgrades are thanks to Belt Entertainment, the parent company of Volleys. Although Belt Entertainment has its own changes taking place across the parking lot, leadership recognized the need at the Volleys location and sprang into action. The facelift, new scoreboards and addition of a food truck has made the already good experience at Volleys even better.
Whether you're looking for a fun rec league to enjoy Friday nights with your friends, or a fiercer competition where "bump, set, spike" is the bare minimum, Volleys has a league for you. The Spring session is already underway, but there are plenty of chances to play with the upcoming Summer and Fall leagues. Check them out on Facebook to learn more.