While you get the kids ready for school and try to enjoy your Monday Morning Coffee, think back to your last family fun night. What made it a hit with your crew? Maybe it was an activity that you and the kids could both enjoy or it was the great food at a family-friendly price.
We have great news – you can find both at Belt Entertainment! Located on South Belt Highway across the street from Hy-Vee and formerly known as Belt Bowl, Belt Entertainment is the perfect destination for families. With bowling, arcade games, laser tag and food, Belt Entertainment is one of the best places for family fun night in St. Joseph.
A passion for bowling and a vision for what could be convinced new owners Mike and Jeny White to purchase Belt Bowl in the fall of 2018. The Whites had worked together at Olympia Lanes in St. Joseph for over a decade. When Olympia Lanes sold, they moved with their bowling community to Belt Bowl. With new ownership came a new name and plans for a total transformation.
The Whites wasted no time, starting renovation projects immediately after they acquired the facility. In early 2019, arcade games and laser tag were introduced to Belt Entertainment, as well as a new scoring system for the bowling lanes. The exterior of the building was brought to life in 2020 with a fresh coat of paint. New signage and a redo of the party room area came in 2021, while exciting games for the arcade are continuously being added to the mix.
When asked about purchasing Belt Entertainment and taking on several renovation projects, owners Mike and Jeny White said, "We saw the potential here with this building to be a great facility for families. The building just needed some attention and love. We worked out a deal to purchase this property, and the rest is history as one would say."
The transformation of Belt Entertainment isn't yet complete, as more exciting changes are coming in 2022. What is already a great spot for families in St. Joseph will continue to get better and better.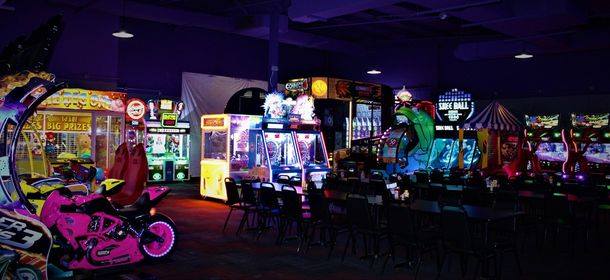 "For us, this is a dream. It is our forever project and a labor of love. It's a part of our family, and we hope a part of every family in our community," said the Whites. "To provide St. Joseph with a place for fun for the whole family is a privilege that we hope doesn't end soon."
We tip our caps to Mike and Jeny White, for investing in our community and creating a great space for our families. The next time you are planning a fun family night out, we hope you'll consider Belt Entertainment.