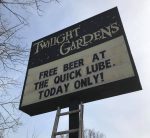 Maybe you've seen the sign on the corner of 22nd and Mitchell in St. Joseph, with its quippy sayings and attention-grabbing jests. It makes the wait at the red stoplight more bearable, as you laugh at the jokes that are at the neighboring company's expense.
But if you take a moment to stop and venture down the alley around the corner, you will run into a beautiful garden filled with the most ornate and eclectic artwork you have ever seen in stone. Of course, we are talking about Twilight Gardens Statuary.
Owner, Todd Cooper and his team, design and manufacture quality cast stone garden décor for customers across the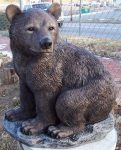 region. But you can also find many of his designs and pieces all over the country. With over 1,200 design options and 20 different finishes, the choices of what can be created are limitless. You can find statues, benches, bird baths, fountains, religious items and stepping stones, all quality pieces at affordable prices.
Customers not only rave about the beautiful pieces that they purchase and get to take home, but also about Todd Cooper and his kindness. Many people refer to him as the nicest guy in St. Joseph. His passion for his business and the creativity that he gets to express through the statue designs he creates, make this a "go-to" place for many returning clients.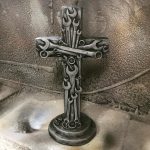 Twilight Gardens is truly a hidden treasure in St. Joseph.
At SJC Marketing, we love helping people discover what makes these hidden treasures special. If you want your hidden treasure to shine, contact us as SJC Marketing and we will help brainstorm ideas to get your marketing strategy off the ground.  We can't wait to talk to you!