Looking to spice up your coffee this Monday? The U.S. 36 Raceway has you covered. With both a drag strip and a circle track, it's a laid-back but loud way to spend an evening.
If you mention the "36 drag strip" around northwest Missouri, you'll get a lot of head nods and several stories. Many families grew up making the trip down historic Highway 36 to the outskirts of Osborn, Missouri. And many kids and grown-ups lived out some race car dreams at the track, if only for a night. It's been open for decades and has inspired a lot of young men and women to get into racing as a family or a team.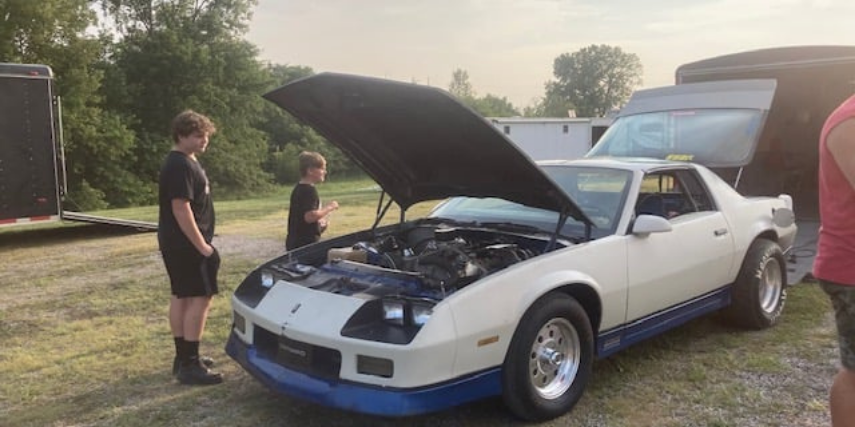 Every Wednesday, it's Test and Tune night, and exploring the cars and assorted race-worthy vehicles is a good part of the fun. Once you set up your canvas chair or find a spot on the "nostalgic" wooden bleachers, you can watch the trailers come in. The roar of the cars comes first as they back each one out, with everything from muscle cars to 80s Corvettes and Camaros, and even a few jet cars and super shifters. (A lot of teens and adults know these terms, so just ask if you visit).  You can watch and definitely hear as they try to get their best consistent times on the track, getting ready to enter the actual race.
On Fridays and Saturdays, it's race night and this is when it gets really loud at the U.S. 36 Raceway. The drag strip invites several well-known racing names to compete alongside qualifying laypeople. In the summer, you can visit events like the Nostalgia Super Stocks, the Ozark Mountain Super Shifters, the Sam Davis Annual Bike Bash and King of the Hill. The fall wraps up the season with the Horsepower Festival – a car show, swap meet and race.
Like a lot of venues in the Midwest, this is the kind of place you can just show up as-is and feel at home. Most of the car teams will invite you for a close-up look and invite you to ask questions. Kids from racing families mingle with older "retired" racers and lots of stories are shared. This isn't just about speed and noise and bragging rights; it's a lot about nostalgia, community and family. It's the kind of place where kids and old men alike can stand close to the track against the chain-link fence, and share in an appreciation for some of the simpler (but not quieter) things.
This week we raise our coffee mugs to classic fun under the open skies and remind you to take in a little bit more of summer while it lasts.