Are you looking for a fun evening out somewhere that's not like other places you've been to? Taste the world one sip at a time at Sail Away Wine, a new and creative winery in North Kansas City!
Sail Away Wine is much more than just another winery in the Kansas City area. With 75 wines from all corners of the world, craft beers, curated spirits and food to go with it all, everyone will find something they love here. But the best part is yet to come – the wine is self-serve!
Yes, you read that right! Sail Away Wine uses a unique wine dispensing system that allows you to tour the world of wine as you please. The Wine Passport is your key to the world of wine, allowing you to dispense one, three or five ounces of wine with the press of a button.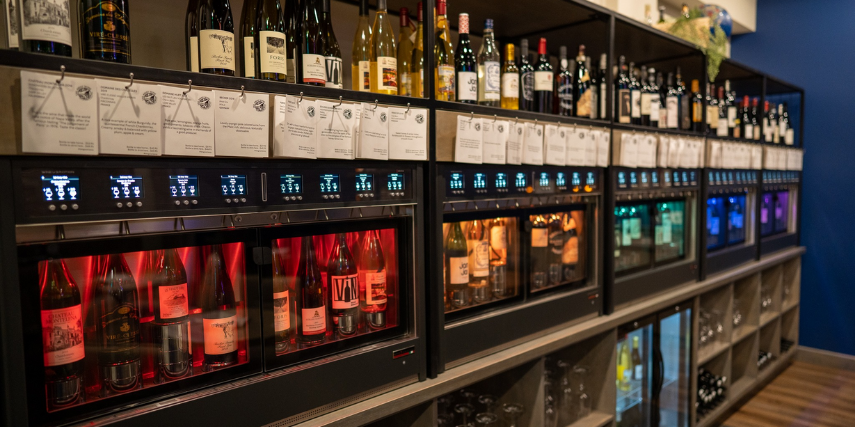 Sail Away Wine's unique dispensing system dispenses wine right from the bottle as it was intended – no more drinking wine out of a keg or vat! The system also preserves wine for up to 30 days, allowing customers the opportunity to enjoy the wine by the ounce, without a change in flavor.
Along with their 75 wines from around the world, Sail Away Wine also offers a wide selection of craft beers and spirits from all corners of the globe. No matter your alcohol or flavor of choice, you are sure to find something you enjoy at Sail Away Wine.
From a global selection of drinks, a unique wine dispensing system and Wine Passports, Sail Away Wine has taken the classic winery model and flipped it on its head. To learn more, check their hours and have a blast at this new treasure in North Kansas City.