There's a new place in St. Joseph where you can go to enjoy a refreshing frozen cocktail to cool you down when the heat is rising. Max Joe's Daiquiri Lounge, located at 2013 S. Belt Hwy Ste. 100, recently opened, offering a variety of flavor options daily.
The mother-daughter entrepreneurs LaQuella Wilkinson and Daresha Nicole came up with the idea during quarantine. They wanted to bring something new to St. Joseph. The business name honors the father and grandfather of the women business owners. Maxwell was also a local business owner in St. Joseph. He owned Maxwell's New and Used and was also a local DJ.
The menu at the lounge includes fun drink names and a large variety of choices. Take Flight allows you to select up to three flavors to mix in. Why Not Have It All is a sample tray of each flavor. When you find your favorite drink, you can order a 40oz fishbowl called Gone Fishing. There are also smaller sizes to choose from on the menu for those that don't want too much.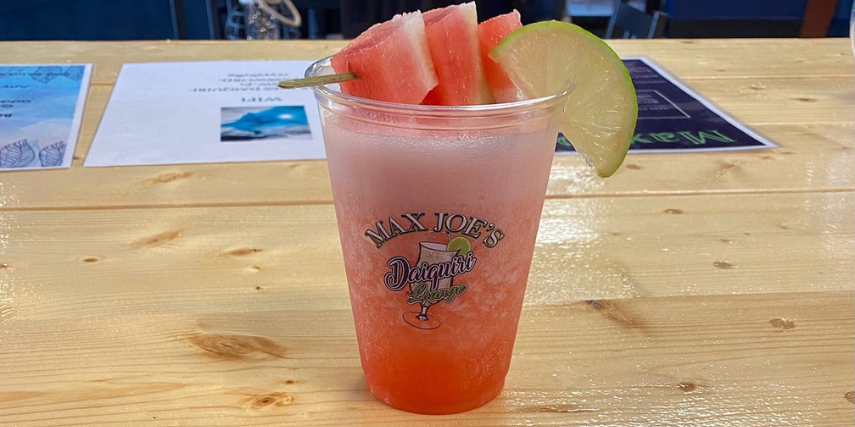 If you want to enjoy dinner (or any meal) with your drink, you are allowed to bring outside food in, and they hope to have food trucks to provide guests with food options in the future. There is indoor and outdoor seating available for you to enjoy.
The response to this fun new venture has been fantastic. "Great drinks. I will visit this lounge often. The owners are so Pleasant. Very welcoming atmosphere. If I could give 100 stars I would!!!" says one Facebook review.
Max Joe's Daiquiri Lounge is open Tuesday through Saturday.  For more information follow them on Facebook or Instagram. This is the first business venture for these women, and they hope this opens the door to new businesses and ideas. At SJC Marketing, we love to support fellow locally-owned businesses in our community.