While you enjoy your coffee today, let's go back in time a little and talk about one of the common ways food was served to a crowd in the early days of travel.
Colonel Charles Goodnight was a cattleman in the mid-1800s. In 1866 he and his partner Oliver Loving were preparing to drive a herd of 2,000 longhorns from Texas to Colorado. It was a long trek through dangerous and rough country with no convenience stops in towns along the route for McDonald's or Taco Bell. So, Goodnight got the idea to rebuild an Army surplus wagon and equip it with cabinets, cubbies, shelves and drawers to hold food and utensils. It had a hinged worktop for meal prep and a large water barrel on the side. And that is how the chuckwagon came to be.
Cowboys referred to their meals as "chuck", an English term that referred to hearty food, hence the name chuckwagon. The idea caught on and was copied widely throughout the west. Many manufacturing companies like Studebaker began producing chuckwagons and selling them for what was then a steep price of $100.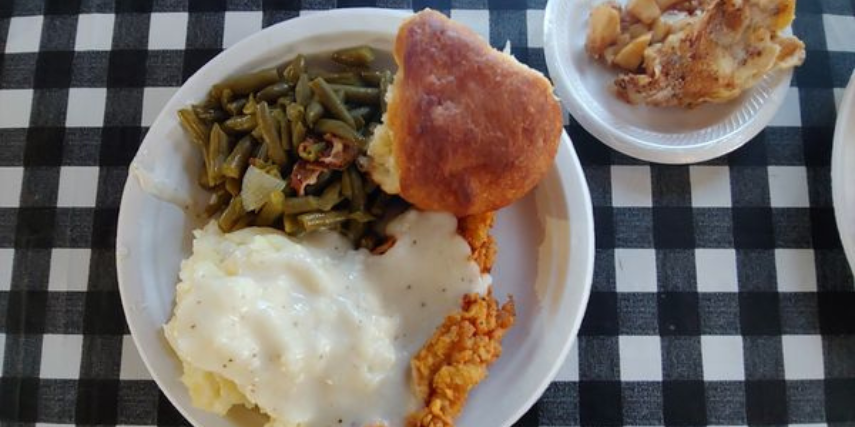 The cattle drive era lasted about 20 years and was said to have peaked in the 1880s, but there are archived photos that show cowboys out on the open range cooking and eating at a chuckwagon as late as the 1930s.
If you want to experience a little of how early settlers and cowboys would have had their dinner, then you should check out County Cabin Village, located on 36 Highway seven miles east of Cameron, Missouri. They offer chuckwagon dinners at their rustic cabins on Saturday nights. Using traditional cast iron, it's true cowboy cooking over an open fire. They also have live entertainment.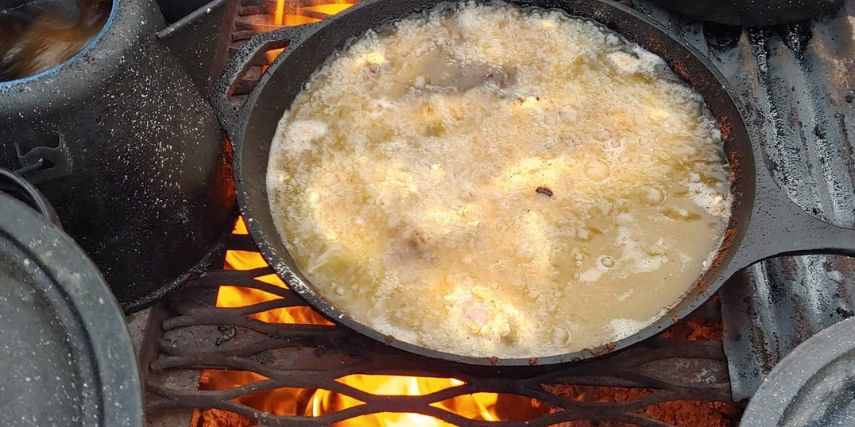 To make reservations with Country Cabin Village, check them out on Facebook. You will get to enjoy delicious food in a unique environment.  What a great way to spend a Saturday night.