St. Joseph is lucky to have a large variety of organizations and charities serving our community. What makes these organizations and charities continue to grow and be successful are the volunteers who are there to lend a hand, host an event or simply be a voice to promote the charity. When we began to think about who goes above and beyond to be involved within our community, we instantly thought of Don Tolly.
If you haven't had the chance to meet local American Family Insurance Agent, Don Tolly, you probably will soon. Don might be known most for being an insurance agent, but he doesn't stop there. He is always sharing new ways that he supports his employees and customers. You might catch him chauffeuring one of his employees' dogs around to help them out on a busy day. Or on Facebook announcing a winner for his monthly giveaway of a dozen Country Cookies to a customer who is celebrating their birthday month. He's always thinking of new ways to help or celebrate those around him.
If you don't know Don as your insurance agent, then you might recognize him in a brightly-colored shirt that simply says, "Dude. Be Kind." The Kindness Revolution is a national non-profit initiative with the mission to raise awareness, and Don leads the St. Joseph revolution by encouraging people to be kind to others. Cool Crest Garden Golf shared an inspiring post this summer of Don at their course with the caption, "It was a special morning at Cool Crest. Don Tolly surprised and paid for one round of golf for each of our first 20 groups this morning. His purpose was to simply share kindness as part of the #kindnessrevolution." You can even stop into Don's office and pick up a "Pay It Forward" card and bracelet when he has them.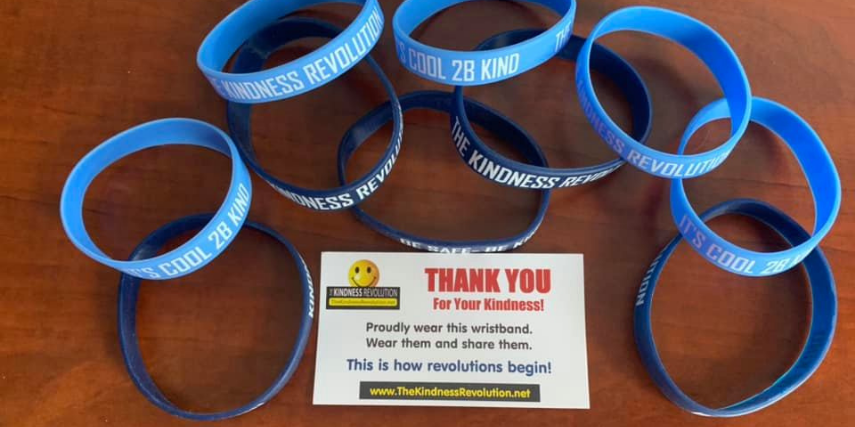 You might catch Don around town at a ribbon-cutting ceremony through the St. Joseph Chamber of Commerce, sitting in at a United Way community member meeting, speaking to students at Missouri Western State University or dropping off a donation of items he has collected to the YWCA around the holidays. In fact, Don was recognized recently in Ingram's publication "50 Missourians You Should Know." The St. Joseph Chamber of Commerce shared this recognition saying, "Don is a hard working member of our board and his advocacy for kindness was highlighted." 
At SJC Marketing, we love recognizing businesses, organizations and individuals who stand out for their contributions to others. St. Joseph wouldn't be the community that we are today without people who are always stepping up to make it a better place, like Don Tolly.