Alchemy. It's the medieval precursor to chemistry as we know it, based upon the transformation of matter. Early alchemists tried to convert base metals to other materials in a quest to find the "universal" elixir.
It can also mean a "magical process of transformation or creation."
In St. Joseph, Missouri., "alchemy" means all of this and more at Alchemy Tea, located in the historic downtown area.  This relative newcomer to the downtown entrepreneurial scene offers a full tea bar with cozy velvet couches, big windows with a great view and a tea bar area. The rustic floors and ceilings create a relaxing but energizing experience to enjoy your beverage.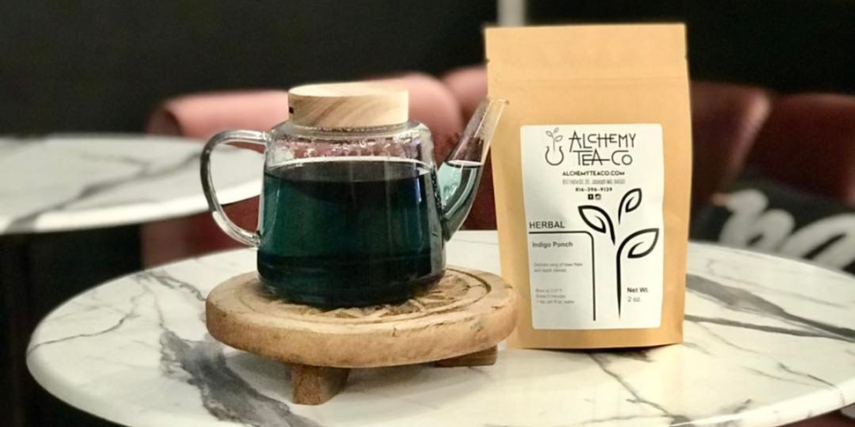 Then there's the tea swag. Alchemy Tea has it all, from teapots, snarky and more traditional cups, tea spoons and tea strainers. A wall of their own packaged loose tea has every variety of the tea world – from detox to wellness and calming to invigorating blends. Popular brands like Pinky UP, along with tea-lover gifts like scented bath products and candles, extend the opportunities to enjoy a warm or iced cup.
Boba tea, which is iced tea blended with sweet tapioca balls, milk, fruit and other flavors, is a special feature at Alchemy Tea. The boba menu has several boba "mocktails," blended with peaches, berries and other choices. If you just can't decide, choose a tea flight and let your tea senses take off.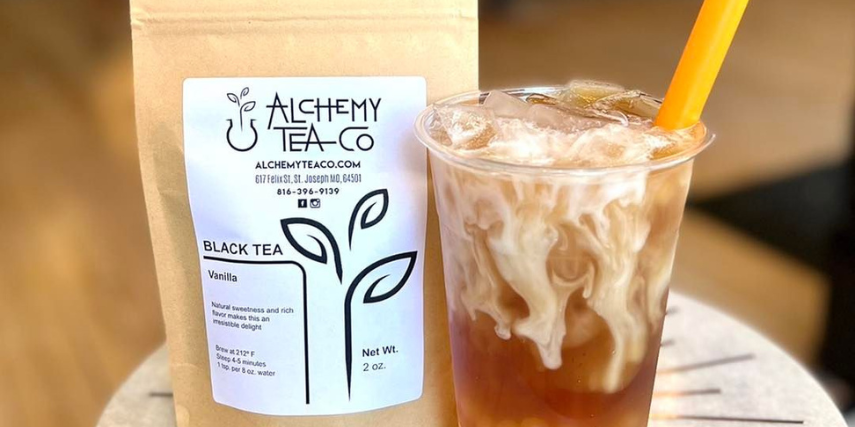 Alchemy Tea is generous with its ambiance and its creativity. There's a book club open to the public, and several promotions of fellow downtown St. Joseph businesses. The space can be rented for private events and during the holidays, its full-scale open house makes it an irresistible stop, along with its popular next-door neighbor store, Nesting Goods. Alchemy takes part in every seasonal opportunity to promote local, such as discounts on Bike to Work Day and First Saturdays.
Across an active social media presence, online website retail sales, participation in local events, and an ongoing commitment to making the best of what's around, Alchemy remains passionate about supporting local businesses and continues to share a business spirit of togetherness.
On behalf of another fellow St. Joseph-born entrepreneurial business, SJC Marketing, we say tip your mug of tea (yes, you coffee drinkers won't be sorry) this week to Alchemy Tea.
—