Everyone has their favorite coffee spot in town, and as we all know, there are a LOT of choices. With a handful of Team SJC folks residing in Kansas City, we asked around about the KC areas favorite coffee. One name kept coming up and if you ask our web developer, Brian Juhl, you will get an immediate answer, PT's Coffee.
PT's Coffee has been fueling Kansas City and Topeka residents' desire for caffeine for over 25 years. Starting in Topeka, KS, they now have five locations stretching across the KC metro and into Lawrence and downtown Kansas City.
Our team has a soft spot for the Crossroads location, so you may see some of us there working on our laptops from time to time! The ambiance is perfect for finishing that report you need done or the blog you need typed up as most visitors are working quietly and sipping on their cup of joe.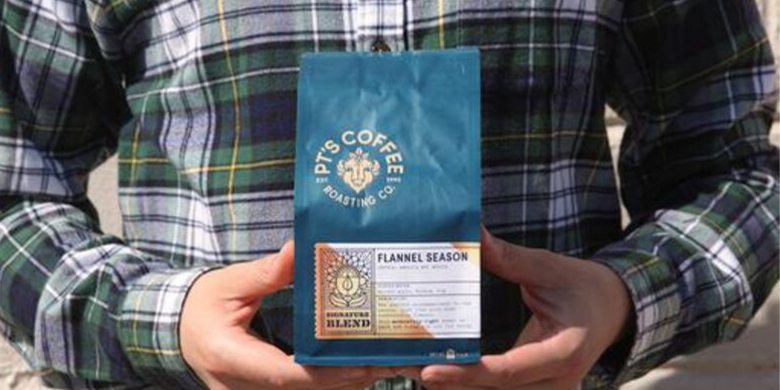 If you are a foodie like many of us happen to be, you HAVE to try their breakfast and lunch menu. PT's at the Crossroads has delicious breakfast burritos and sandwiches, pastries, salads, wraps and all the brain food you could possibly need to knock out some work.
Since you know we like to nerd out on sweet design work, their branding was done by Kansas City native and master creative Tad Carpenter. As you enter the shop you can see his amazing artwork from coffee bean packaging to their unique logo. Really, if you haven't seen it you should swing by and take a look.
If you have a hankering for some fantastic coffee or want to grab a bite to eat for brunch, you have to visit one of their locations. They also just opened up a new location near the Power & Light District in downtown KC, so go check them out and get that much-needed caffeine fill. And give us a call before you go, we would love to meet you there!