It's never too early in the day to start talking about lunch, right? Especially when we're talking about pizza!
Minsky's Pizza is a favorite in the KC metro area that boasts the slogan, "Gourmet, and going to stay that way," and they mean it. Their fresh, hand-rolled dough and Wisconsin cheese offers a delicious gourmet flavor, and their environment provides the laid-back pub atmosphere that provides a great place to hang out with family and friends.
Co-owner of the national chain, Godfather's Pizza, Gregg Johnson, founded Minky's Pizza in the mid-'70s hoping to bring delicious pizza to the Kansas City area. Today, they have 18 locations in the metro area and have become a beloved staple among locals looking for an awesome slice.
Those who opt for ditching the pizza crust may want to rethink that strategy at Minsky's Pizza, as folks can't get enough of that soft dough that makes for a perfect bite of crust at the end of an incredible slice. You won't find extra crusts left on the plates of customers at Minsky's Pizza.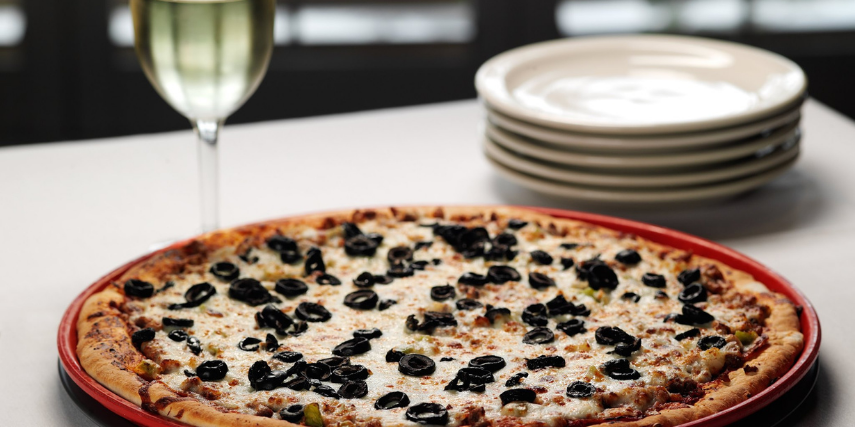 If you have a food sensitivity or certain dietary needs, they also offer many gluten-free crust options to choose from on their menu. They were even named one of the 18 best gluten-free pizza places in the country Delight magazine.
So, if you're in the Kansas City area from the Northland all the way out to Lawrence, KS, you've got to stop by a Minsky's Pizza! We would give you a recommendation on what to order, but we can't narrow it down to just one thing.  Whatever you choose we are sure you will find it delicious. Whether you decide to sit down, order carryout, or curbside pick-up, this local pizza joint will NOT disappoint.