Hawaii may be nearly 4,000 miles away from us in America's heartland, but you can get a taste of authentic Hawaiian cuisine close by in the KC metro. Hawaiian Bros Island Grill has five spots in the city where you can try their incredibly flavorful food.
Their signature dish, the traditional plate lunch, consists of a generous helping of either grilled chicken or pork, white rice, and macaroni salad. You can also sub in a different side like seasoned vegetables if you don't prefer the macaroni salad.
Hawaiian Bros also allows you to choose from one of their several flavors of protein. Each has a sensational taste for the different sets of taste buds out there. If you have trouble choosing which flavor you're drooling over the most, you can pick the mixed plate to try a little bit of everything.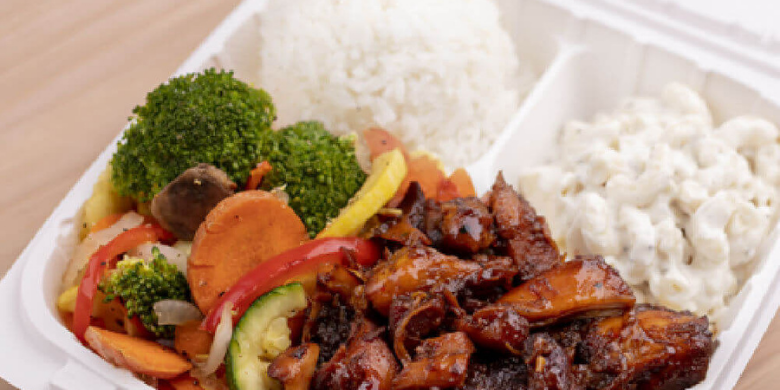 The founders of Hawaiian Bros, Cameron and Tyler McNie wanted to share their love of traditional Hawaiian food with the Midwest by opening their first island grill back in 2018. Their dream has since come true and then some, as they've opened nine locations from Chicago, IL down to Austin, TX in that short time frame.
As far as where to find them in the KC area, they have restaurants in Lawrence, Overland Park, Belton, Lee's Summit, and our team's go-to location just a couple of blocks away from our SJC office in North Kansas City, Missouri. They are available for dine-in eating at this time, and you can also place an online order to pick up curbside or have it delivered (depending on proximity to locations) through food delivery apps such as DoorDash, GrubHub, and UberEats.
Take our word for it, make some plans to grab Hawaiian Bros Island Grill soon for authentic, traditional Hawaiian cuisine!