As the mornings cool and your craving for coffee is only exceeded by a need for coziness, Monday Morning Coffee is highlighting the best place for both in Oakville. Perk It Up, located at 5526 Telegraph Road, is a locally-owned coffee shop in St. Louis, Missouri that is celebrating 20 years of business.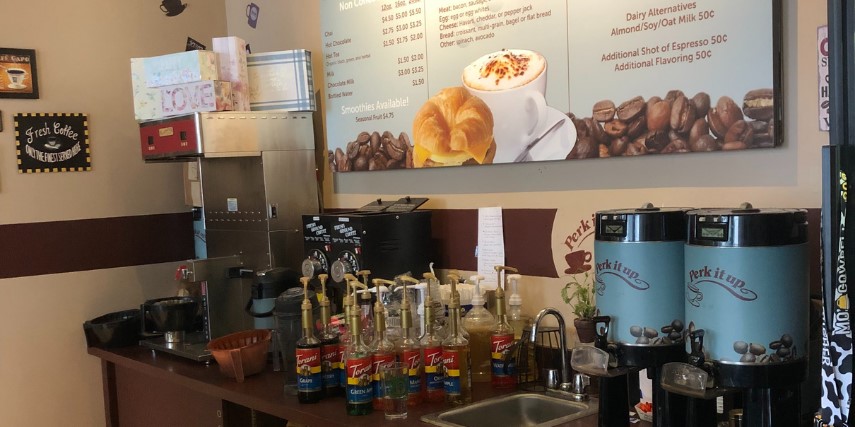 Owner Christina Martin opened Perk It Up when she decided she needed a change from her previous career in IT. A recent move from Arizona allowed her to see that what the community needed was a place where a friendly smile and a cup of coffee could help build connections.
Spend a few minutes in Perk It Up and you'll hear Martin greet her customers by name, beginning to pour their usual requests before the customer orders them. And while the location has a homey look and feel, it's Martin who is the source of all the shop's warmth.
The shop is a labor of love, its tile floor hand laid and its walls and even the logo painted by Martin. But the charm of Perk It Up isn't limited to the décor. The menu is its own draw.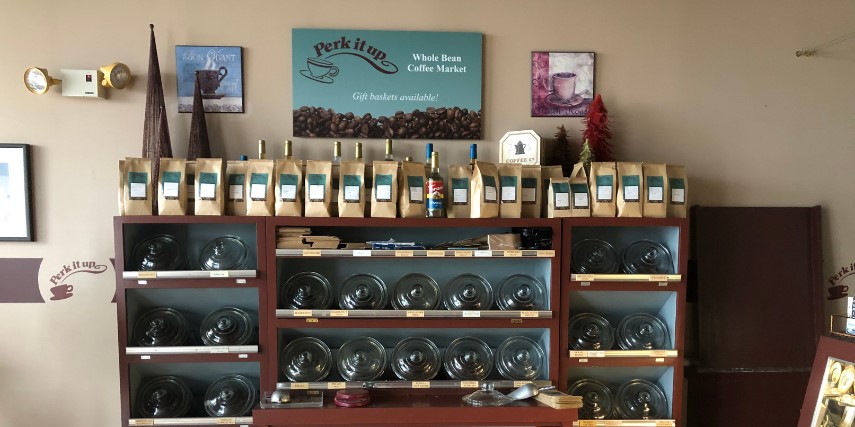 On your first visit, try an Americano, cappuccino or hot chocolate, or if you're really feeling indulgent, sip a frappe in flavors like caramel macchiato or almond mocha.  A full drink menu is paired with breakfast sandwiches and oatmeal, rounded out by pastries and smoothies.
Recently the shop expanded its product line to include Lotus Energy Drinks, which are rumored to be so delicious that they have even been a hit with the no-frills black coffee crowd.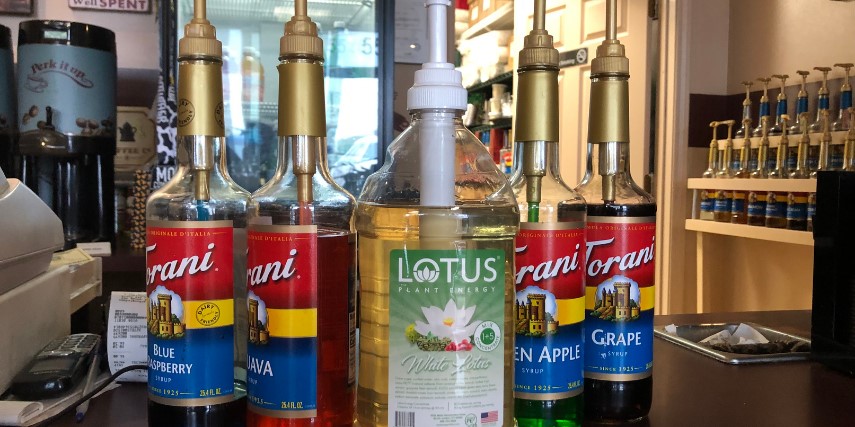 The shop closes each day at noon, but there's no reason you can't enjoy its flavors all day. For those who just can't get enough of Perk It Up, Martin sells whole-bean coffee and a selection of attractive mugs and small gifts.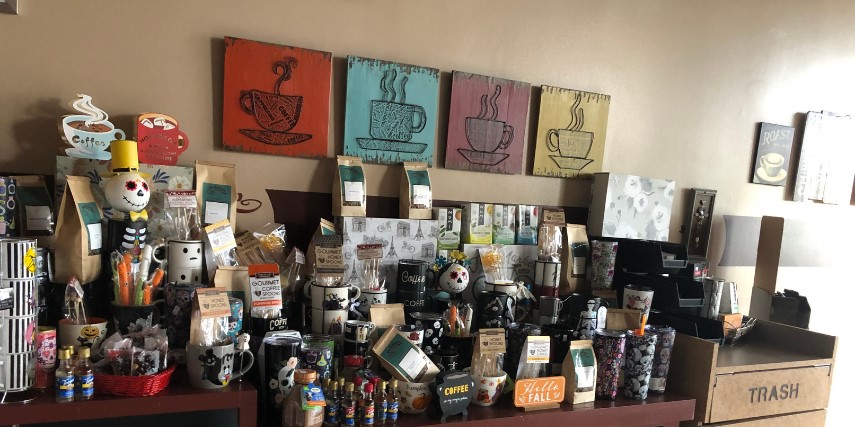 The shop also offers curbside pickup for those mornings when you simply can't get dressed until you've had a cup of their delicious coffee.
Want to know more about Perk It Up? Visit the shop on Facebook, Instagram or Twitter. And be sure to drop by and purchase a cup of coffee!