If you love coffee and your four-legged friend, you will want to visit Toe Beans Coffee House in St. Joseph, Missouri. Not only can you get your caffeine fix and benefit local causes at this new downtown business, but you can also enjoy some time with your favorite dog or cat.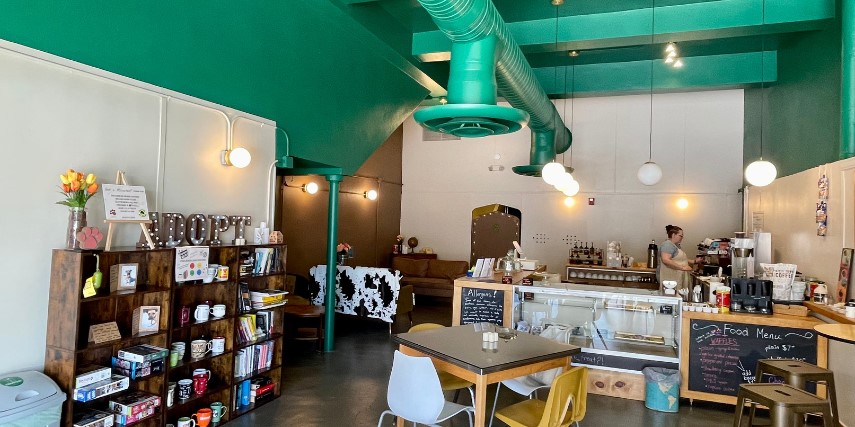 Located at 114 S. Eighth Street, Toe Beans Coffee House's mission is to have a "paw-sitive" impact on the community. Owner Sara Parks has worked for nonprofits most of her career, so giving back is important to her. Not only is she trying to use eco-friendly supplies to help St. Joseph be sustainable but is partnering with Friends of the Animal Shelter.
Sara says her life revolves around her dogs, so she wanted to include her love for animals in her business. Along with a variety of coffee choices, there are homemade treats available for customers' cats and dogs.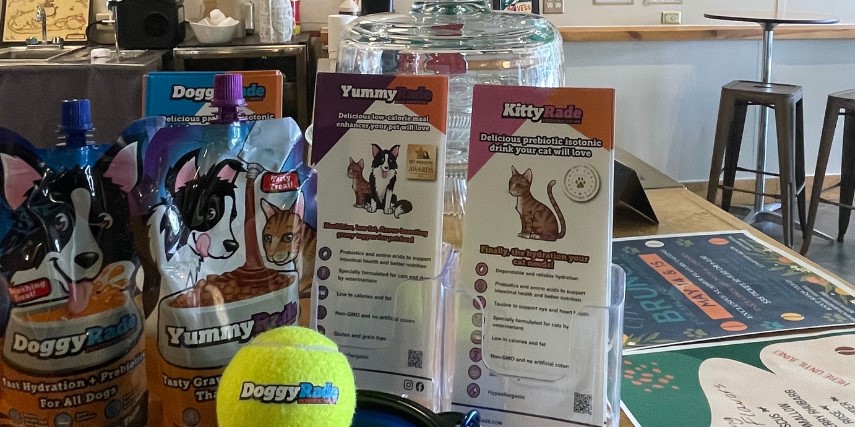 The coffee shop also highlights animals looking for their forever family and available for adoption. The adoption wall features long-term residents at the St Joseph Animal Control & Rescue. There are also mugs and books for sale and part of the proceeds for the sale of those go back to the shelter. Kitty Town Coffee also makes donations when the coffee shop restocks their beans.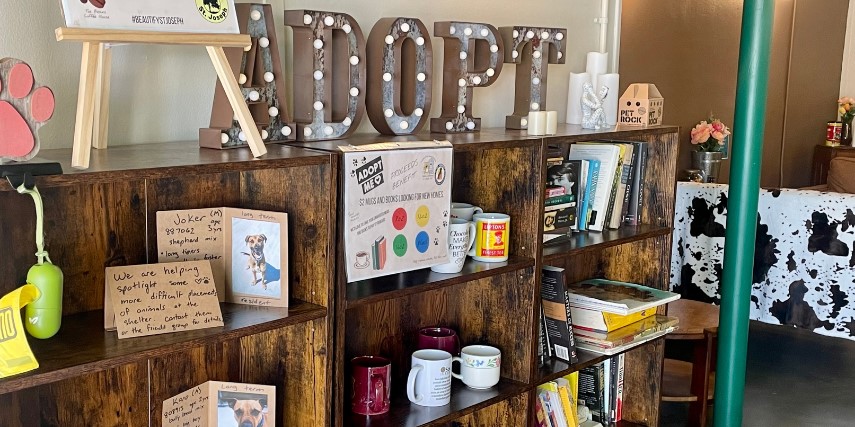 A recent customer gave a fun review on Google about Toe Beans Coffee House that really sums it up: "A fun, paw-sitive impact, pet themed/centered coffee house. It's a great place to meet a friend or date for coffee. Cozy vibes. Can't wait to go back!"
They plan on having events in the future presented by the animal shelter staff sharing the services they provide and the needs they have. To learn more about this new coffee house and the hours they are open, check them out on Facebook.  Then plan a time to stop by, we are sure you will have a doggone good time!