Monday Morning Coffee With the Red Rally
St. Joseph, Missouri, the headquarters of SJC Marketing, sees a lot of red in July and August. So much red. And we couldn't be happier.
We aren't referring to our SJC branded red and black logo. Although we love our target symbol and use it across all our branding, we are talking about the region's second most well-known red logo: The Kansas City Chiefs.
In our last Monday Morning Coffee blog, we talked about the Chief's training camp and what a great time it is for our community. To kick the whole thing off, St. Joseph hosts the official Red Rally, set for July 29, 2022.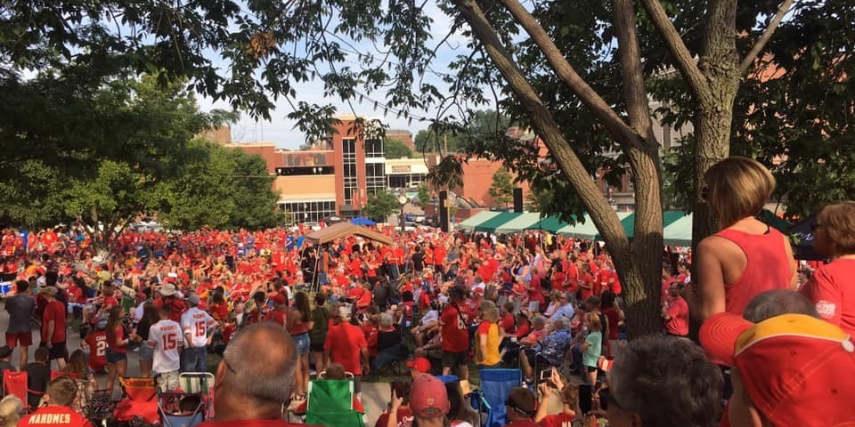 The Red Rally represents all the energy and fan love that brings the community and the region together. It's one huge happy red-wearing family, loving music, prizes, contests and rally talks by Chiefs' coaches and staff. The Red Rally Prize Patrol keeps the energy going, especially with "herds" of Patrick Mahomes and Andy Reid look alikes engaging in friendly dress-up competition. It's a taste for locals and visitors of just some of what makes our city so uncommon:  awesome architecture, friendly people, local food, some great music and shared sports excitement.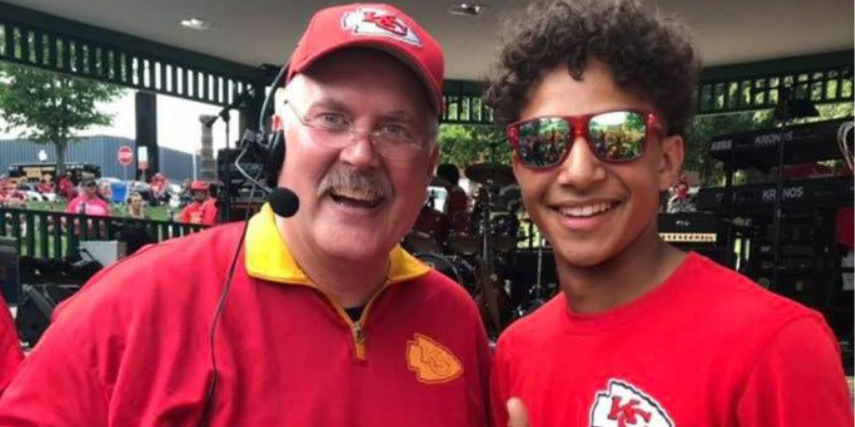 Musical entertainment is big for 2022 at the Red Rally, featuring Tech N9ne as the headliner, along with country artist Blane Howard. There's also music by Swift Kik, a hometown band that rocks the throwback hair band hits and has kept the dream alive for decades. Also joining in on the entertainment is the Chiefs' Mitch Holthus, KC Wolf, Chiefs Cheerleaders and the Rumble Drumline.
Even though we've been home to the Chiefs' Training Camp for over a decade, we don't seem to lose our engagement and our passion. In fact, it only grows and creates new connections and new memories.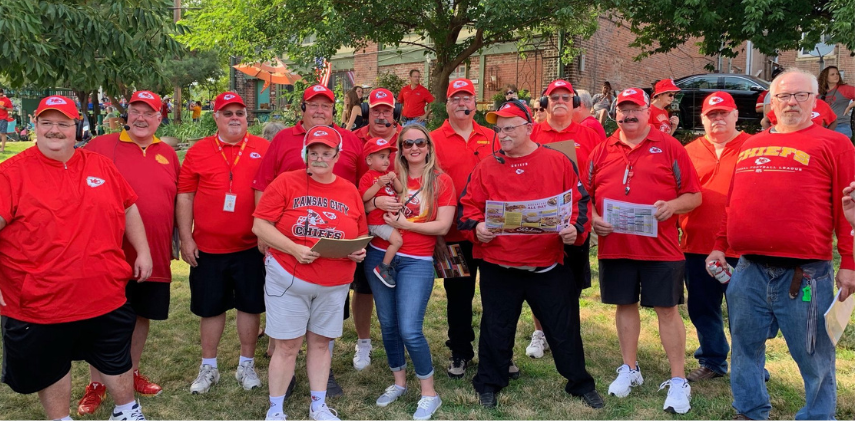 Ultimately, the Red Rally event isn't only about the Chiefs – it's about the pride and the fun and the uniqueness of being the one-and-only city of St. Joseph. Let's all lift our red mugs to that this week.
Consider this your official invite to the Red Rally, Friday, July 29, 2022, from 2-7 p.m. at Civic Center Park in St. Joseph!