If you are around St. Joseph, Missouri for a while, chances are you will hear the Goetz name used once or twice. But you may not realize just how important the Goetz name was to St. Joseph in the 1800s and early 1900s. So, sit back, sip your Monday Morning Coffee and learn just a small part of St. Joseph's history through the eyes of the Goetz family.
The history of the Goetz family in St. Joseph begins with Michael Karl (M.K.) Goetz, who came to the United States as a German immigrant in 1854. M.K. Goetz discovered the bustling city of St. Joseph in 1857 on his way to California. M.K. would not make it to California, though, as the potential he saw in St. Joseph moved him to plant his roots along the Missouri River. Two years later in 1859, M.K. Goetz would open the M.K. Goetz Brewing Company.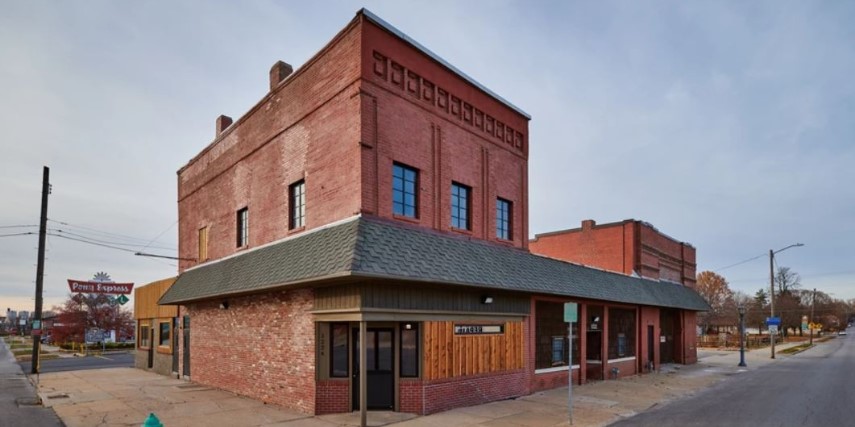 The German brewery thrived in St. Joseph. M.K. Goetz would pass away in 1901, leaving his brewery to his four sons and son-in-law. The five boys continued the success started by M.K. Goetz, surviving the prohibition era by manufacturing and selling non-alcoholic beer when many others were forced to close their doors.
Of the five boys who took over operations of the brewery after the passing of M.K. Goetz, William L. (W.L.) Goetz and Frank Goetz were the most prominent brothers, leaving a mark on St. Joseph in many ways. W.L. was a philanthropist and historic preservationist who served as President of the St. Joseph Museum board for many years. Frank founded the Goetz Pony Express Foundation with plans to renovate the original Pony Express stables. In 1959, with the Goetz brothers leading each of the organizations, the Pony Express Foundation and the St. Joseph Museum established the Pony Express Museum.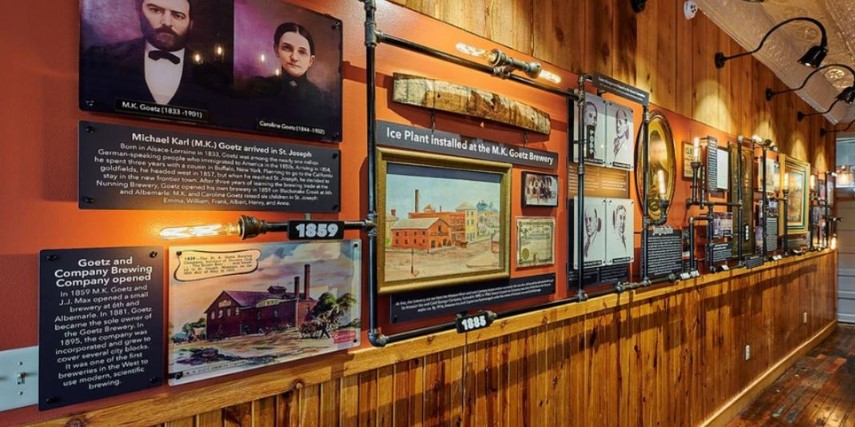 Today, the Pony Bar and Goetz Museum bring the past to life. In 2021, a massive project to restore the former Goetz Bar and preserve the history of the Goetz Brewery and family was completed. Dick and Mignon DeShon led this project that culminated in the opening of the Pony Bar and Goetz Museum. Dick was the President of the board of the Pony Express Museum and his wife, Mignon, is the great-granddaughter of M.K. Goetz. Their efforts, time, passion and dedication, along with Cindy Daffron, Executive Director of the Pony Express Museum, and many others have resulted in a beautifully restored bar, event space and museum.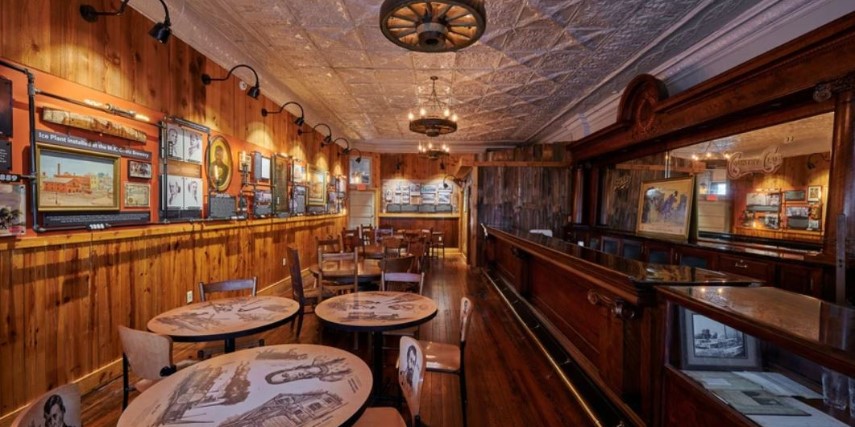 The Pony Bar and Goetz Museum is located at 10th and Mitchell and is available for private parties. For more information and to book the Pony Bar for an event, reach out to Cindy Daffron and the Pony Express Museum by calling 816-279-5059 or emailing pxdirector@ponyexpress.net
To learn more about the Pony Bar and Goetz Museum visit their website.
Facts and information provided by https://theclio.com/entry/138335 and https://www.ponyexpress.org/pony-bar-and-goetz-museum