There is no tradition stronger in St. Joseph than seeing the lights at Holiday Park every holiday season. From teenagers on a first date to families packed into the minivan and even an older couple visiting for the 40th time and enjoying it just as much as their first visit, iconic Holiday Park is a must for all ages.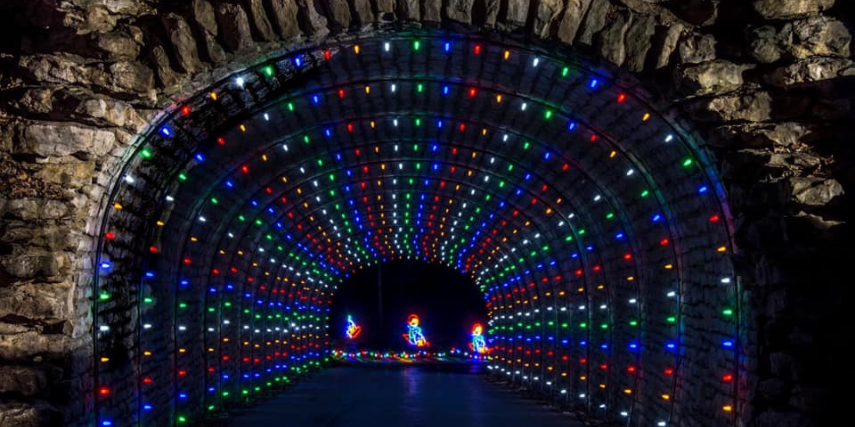 Every year in late November, historic Krug Park takes on a truly remarkable transformation, turning into a popular holiday destination. Although the festivities begin with a mayoral lighting ceremony the Friday after Thanksgiving, St. Joseph Parks & Rec crews work tirelessly from mid-October to late November to make Holiday Park a reality.
Krug Park, a 163-acre park nestled in St. Joseph's northside has been one of the city's proudest features for over 100 years. From family picnics to birthday parties, to weddings and much more, Krug Park draws a wide range of visitors year-round. However, the number of visitors from January to October pales in comparison to the crowd Holiday Park attracts in just over one month. The city of St. Joseph estimates Holiday Park attracts over 100,000 visitors from late November to early January.
For those who have never been to Holiday Park, cancel whatever plans you had for tonight and check out your new favorite holiday tradition. With displays like the nativity scene, Santa's Workshop and the Scary Snowman, there's something for everyone to enjoy. Plus, volunteers hand out Cherry Mash, another St. Joseph tradition, at the end!
We're so thankful for the group of volunteers in 1981 that came up with the idea to light up Krug Park for the holiday season, and we're just as thankful for the many people that work to continue the tradition each year. There's a lot to love in St. Joseph, especially when the holiday season rolls around, but Holiday Park might just be our personal favorite.