Many things about St. Joseph, Missouri, our SJC Marketing headquarters, are unique and definitely uncommon.  As a beautiful, quirky and creative city, St. Joseph shares these stories and social media posts as a collection called Uncommon Character. We are blessed to live and work in a perfectly-sized Midwestern city that is packed full of both uncommon character, and uncommon character(s).
Our team at SJC Marketing considers it a privilege to write the blogs and content for Uncommon Character, an initiative of a group of local community partners.
The following excerpt is from our recent Uncommon Character blog about Rosecrans Air National Guard, one of our city's – and our region's – most important assets. Today, we invite you to raise your coffee mugs in salute along with us for the awesome training, educational, economic and community impacts the wing offers … not just to our area, but for the nation as a whole.   Here's an excerpt from this blog, and a link where you can read more and see additional photos. Enjoy a kickstart to your week, and here's to all things uncommon and wonderful!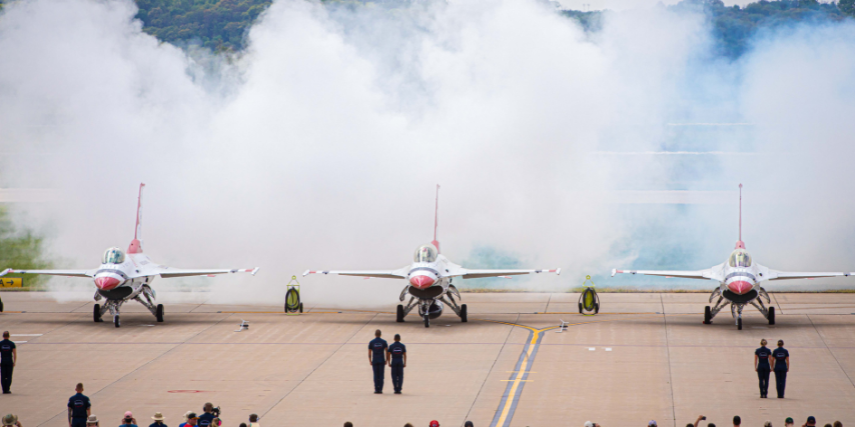 Enjoy this Excerpt:

Many cities across the country are home to a military base and each base has its own specific purpose and its own unique characteristics. None, however, can lay claim to the beautifully uncommon characteristics at Rosecrans and the 139th Airlift Wing, which is a unit of the Missouri Air National Guard.
"We are the right size base in the right size city and that is uncommon," says Col. John Cluck, 139th Airlift Wing Commander. He also happens to be the mayor of nearby Wathena, Kansas. "Our community supports us without exception, and that local support is also very uncommon."
There are currently four groups and 13 units within those groups assigned to the 139th Airlift Wing, as well as the Advanced Airlift Tactics Training Center (AATTC).
The AATTC is worthy of an "uncommon" story all in itself.
This is a specialized military training center, with courses designed to increase warfighting effectiveness and the survivability of mobility forces. Now in its third decade of operations, the AATTC provides advanced tactical training to the Air Force Special Operations Command, the United States Marine Corp and 16 allied nations.
Yes, 16 allied nations. The beautiful international flags you see hanging inside the AATTC's building represent the nations who have taken these advanced training courses. This means St. Joseph is blessed to have a frequent international presence at the 139th Airlift Wing. As you are out and about, you'll see many diverse guard members enjoying local restaurants, culture and entertainment in their off time. They're part of the local fabric, living in and enjoying our community.
In 2021, the 139th pumped more than $72 million into our economy in the form of salaries, wages and other monetary benefits. It's safe to assume a large portion of those funds entered the St. Joseph economy through housing, shopping, restaurants and other channels. That coupled with other investments and expenditures throughout the year resulted in an economic impact of over $224 million on our economy.
"It's uncommon for someone to raise their right hand, take the oath of enlistment, and swear to defend the constitution of the United States against all enemies foreign and domestic. It's even further uncommon to do so while maintaining a full-time, civilian job," says Crane. "Not only do we deploy overseas to support the war fight abroad, but we also get activated in the state of Missouri for any emergencies that occur right here in our backyard."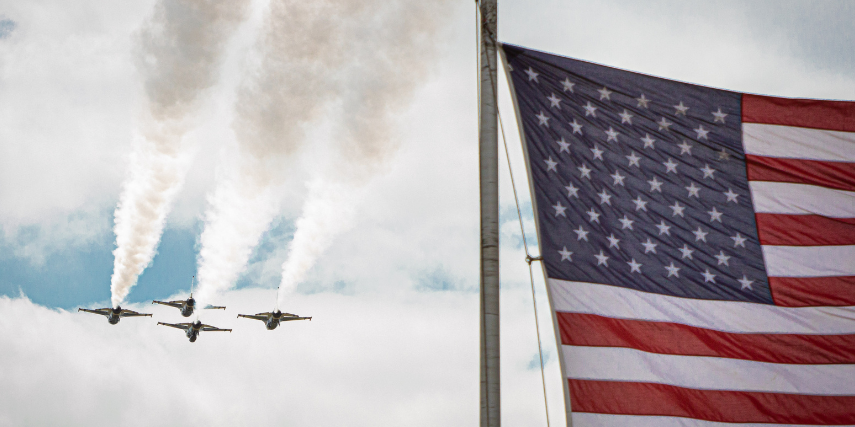 Raise your coffee mug today to all the impacts this regional asset provides … and then check out the full story, proudly written and shared by SJC Marketing for Uncommon Character.