Every January you start thinking about making changes. A lot of these have to do with starting the household projects you have neglected or purging items that are cluttering up your life. Out with the old and in with the new. You also might have your sights on helping more in your community and donating your time or treasures to help nonprofits in your local area. We know an organization where you can accomplish all of the above, Pivotal Point Thrift Shoppe.
Pivotal Point is a local nonprofit organization that helps to eliminate homelessness in our community. Their program provides case management, budgeting assistance and life skills courses as well as temporary housing to help residents to achieve their goals and get back on their feet. Pivotal Point is a wonderful program that teaches self-sufficiency.
Several years ago, Pivotal Point saw the need for their program to be self-sufficient and decided to open the Pivotal Point Thrift Shoppe. The Thrift Shoppe is a place where local patrons can donate gently used clothing, furniture, books, décor, etc. to be sold in the Thrift Shoppe. They can also go into the shoppe and purchase items and all proceeds from the Thrift Shoppe go directly into the Pivotal Point Transitional Housing program.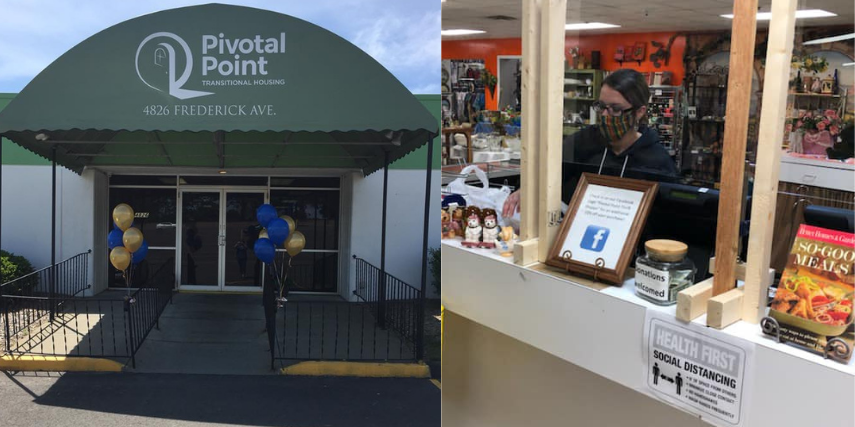 The Thrift Shoppe also provides for residents who are working hard in the program. Each apartment is furnished, but when a resident may need items that can be found at the Thrift Shoppe, those needs are supplemented by the donated items. When residents graduate from the program and are ready to move into an apartment or housing of their own and they are in need of items to fill their new apartment, the items donated to the Thrift Shoppe also help those individuals. They are just beginning again and need items to help get a fresh start and with the many donations provided, many graduates can furnish their homes with needed items.
Pivotal Point Thrift Shoppe is a great place to volunteer your time as well. They utilize volunteers to help take in donations, go through and organize items to be taken out on the sale floor. If you would like to volunteer your time to help this program, you can start to volunteer on a consistent basis and help further their mission.
Get a good start to your new year. At SJC Marketing, we support local nonprofits like Pivotal Point and the work they do in our community. Join us this year in supporting some of the amazing nonprofits that tirelessly work to serve others.