Ahh, coffee.
Hot, blended, basic, fancy or otherwise – most of us can't get enough. St. Joseph doesn't disappoint when it comes to coffee choices, offering a growing number of coffee shops, each with its own creative spin on the humble-yet-powerful coffee bean.
One newcomer to the coffee scene is Hazel's at the American Electric Lofts. The newest Hazel's opened in 2021 in the restored American Electric building at 3rd street in downtown St. Joseph. The atmosphere and the coffee alone would be more than enough to tempt caffeine enthusiasts, but Hazel's has a St. Joseph history that ties it even more closely to the local vibe.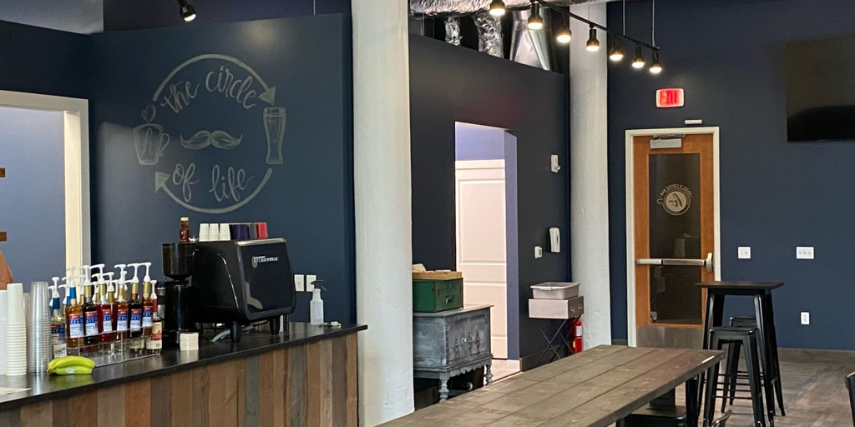 The original Hazel's opened in downtown St. Joseph in the late 1990s, mixing up house-made Italian sodas along with the more basic coffees of the era. Eventually, it was relocated to Frederick Avenue, where the roasting area was a focal point and continually provided dozens of varieties and flavors – not to mention that awesome roasted coffee bean aroma. Recently Hazel's reopened again, still roasting their own beans, at a spacious nearby location on the northeast side of town. At the same time, Hazel's at the American Electric Lofts was preparing for their opening, offering the same local brews in a historic location.
When you enter the downtown Hazel's shop, you may first notice the huge windows and columns. They connect the new and the old, like a lot of downtown St. Joseph renovation efforts. The American Electric Lofts building was constructed in 1892 for the Richardson, Roberts, and Byrne Dry Goods Co. The company grew to become the largest dry-goods plant in the rapidly-growing river town. Over its life as a manufacturing location, the Wyeth Hardware & Manufacturing Warehouse and the American Electric Company, each called the building home and added their own inspiring elements.
When developers converted the building to upscale lofts, they intentionally left many of the architectural elements, making a quick coffee stop or a relaxing afternoon special. On a typical morning, patrons include MWSU students, nearby Hillyard Companies employees, downtown shoppers, loft residents, several locals and even a few well-dressed dogs. Conversation is fireside, or among small groups and casual business meetings.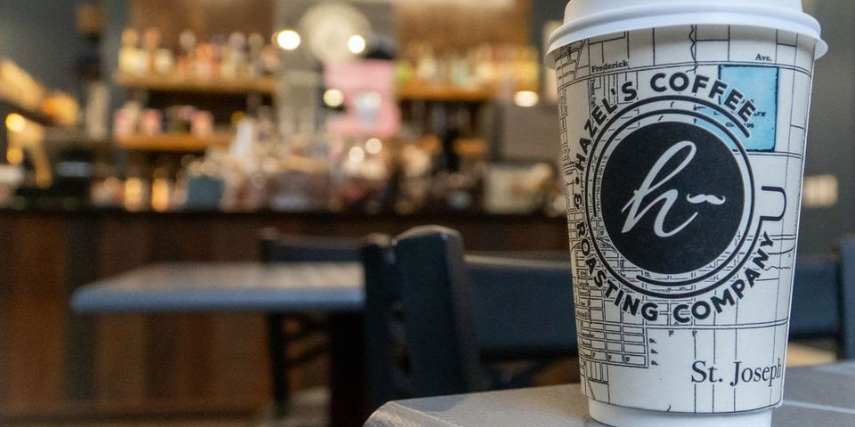 Following the pattern of many St. Joseph businesses, Hazel's at the American Electric Lofts is a part of building community downtown. Live music and events, workshops with local experts and even yoga classes continue to fill the calendar for downtown events.
Today we lift our mugs to this welcome addition to the St. Joseph downtown scene and offer a "thank you" to all the partners and patrons who share in the vision of creating new stories for awesome historic spaces in our community.