It is no question that pizza is one of the most beloved foods here in St. Joe. So, in an attempt to appeal to your taste buds, we chose to write this week about a local pizzeria and pub. Located at 809 Francis Street in downtown Saint Joseph, Geneo's Pizza and Pub is a local go-to for those who love authentic Italian pizza.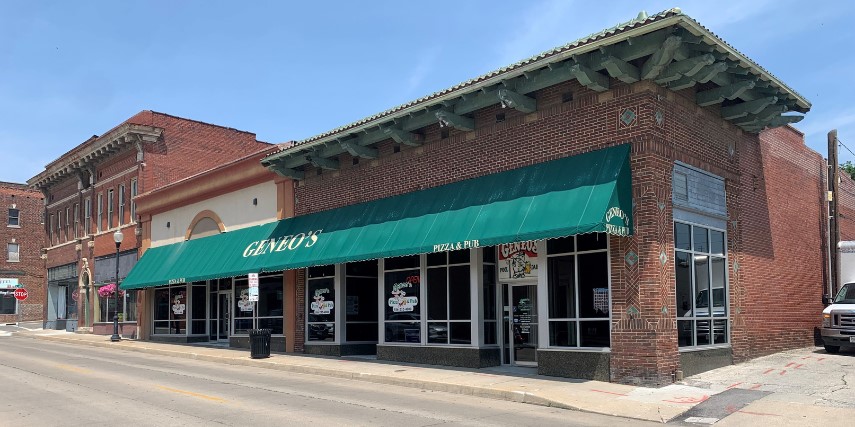 Their tagline is "Best Pizza in St. Joe!" and we can understand why. The wide selection of sauce, crust, and toppings allows for exciting make-your-own capabilities. Geneo's also hosts an impressive selection of customizable pasta, calzones, sandwiches, and more. They can make almost anything gluten-free, too.
Ordering at Geneo's is easy and efficient. There are no servers at Geneo's. You simply order at the counter then pick your seat and wait for them to prepare your order. The seating at Geneo's is great; it's a huge space. The old brick building, restored into a busy, casual, family-friendly, pizza-loving atmosphere makes it a cool place to enjoy a meal.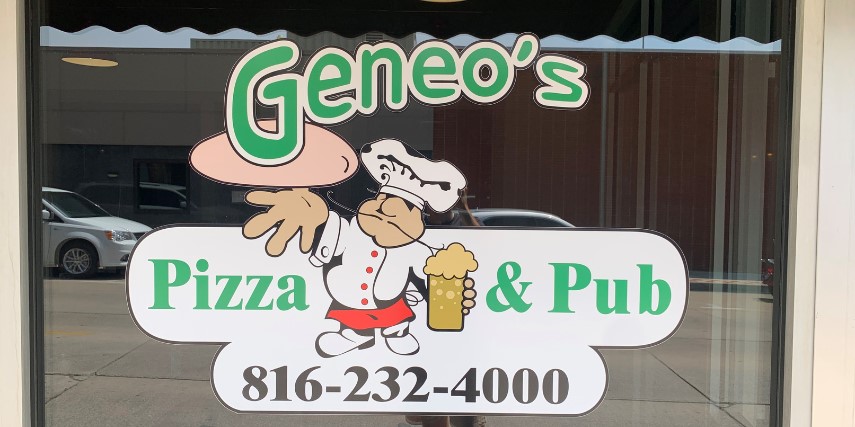 Geneo's also makes for a great party location; it's just such a fun place to be. With lots of space, a full bar, great pizza and great people, Geneo's will undoubtedly become a family favorite.
Sports fans, Geneo's has plenty to offer you too. There are plenty of flatscreen TVs around the restaurant featuring sports events. In fact, Geneo's calls itself a prime Chiefs game watch location, and we would agree.
Geneo's is well worth the trip. Great pizza, great atmosphere, friendly staff: what else could you possibly ask for? If you are still craving some mouthwatering goodness upon finishing your meal, maybe try one of Geneo's dessert pizzas (we recommend the cinnamon!). So, if are in the mood for some pizza, as we often are, give Geneo's a try. We promise you won't regret it.