A candle is often the final piece in creating a warm, cozy environment that makes you want to snuggle under a blanket and read your favorite romance book. Isn't it incredible how something so simple as cooled wax can make such a significant impact?
At Sisters of Solace, candles are making a significant impact, one much greater than the aesthetic they add to your cozy reading room.
Sisters of Solace is a ministry in St. Joseph, Missouri, dedicated to transforming the lives of women who have experienced trauma and addiction and have no place to call home. After purchasing the former St. Patrick Early Childhood and Development Center in the fall of 2019, Sisters of Solace celebrated the completion of their renovations with a ribbon cutting on October 21, 2020.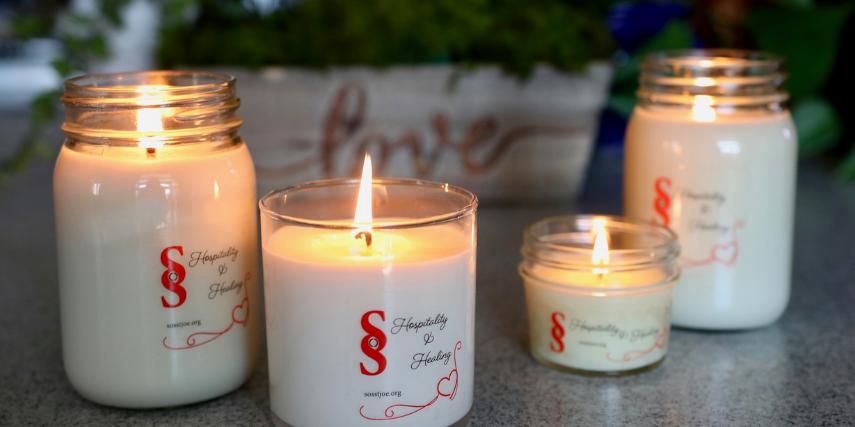 After seeing the effects addiction and homelessness had on women in our community, Executive Director Stacy Kerns decided something needed to change.
Sisters of Solace not only provides a home for these women survivors, but also valuable lessons that will prepare them to lead a successful life once they leave the house. This is where the candles fit into this story.
While living at the Sisters of Solace house, the women make candles and other products that are sold to support themselves and the ministry. They learn how to work together, make something beautiful and earn a paycheck, all valuable experiences that will help them succeed in life once they leave the house.
Along with healing and life skills, employment is an important aspect of the recovery method at Sisters of Solace. They believe every person is gifted with unique skills and talents, and meaningful work goes a long way in restoring personal dignity and pride. The ministry exists to offer compassion and healing and to help the women learn to live a financially independent life.
In addition to preparing the women who live there for employment and financial independence, they also receive support, guidance and resources to succeed in all aspects of their life. The Sisters of Solace house truly is a community of hospitality and healing for women survivors of trauma and addiction who have no place to call home.
To learn more about Sisters of Solace and to find their high-quality, handmade candles, visit them at https://sosstjoe.org/.