This winter has been one with continuous rounds of fresh powdery snow and icy rain. Some are calling this "the winter that keeps on giving." The weather has caused some to consider a move to the sunny state of Florida (or at least a trip to enjoy a few days of sunshine and warmth) but if you love winter sports, it's great as that means the season is longer.
One of the best places in northwest Missouri to enjoy the winter weather is Snow Creek located in Weston, Missouri. The slopes at this Midwest ski area are situated on bluffs of the Missouri River.
Missouri is not known for skiing, but the resort, which opened in 1986, get travelers from all over the United States and allows Midwesterners the opportunity to carve the powder. Even if sometimes the powder has to be man-made.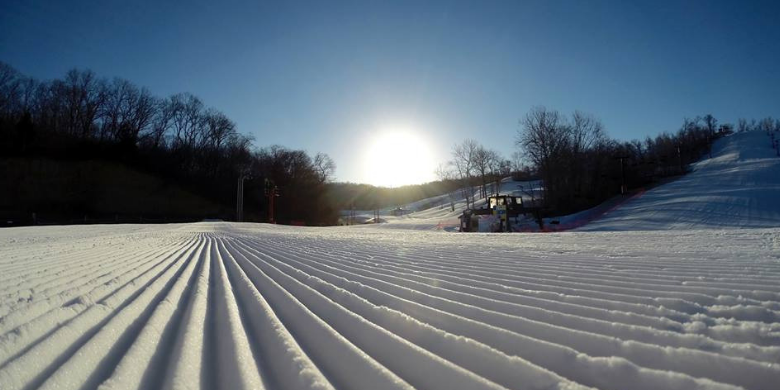 Sixty snowmaking machines ensure snow quality throughout the season. They can produce 12 inches of snow in a 24-hour period, ensuring their slopes are always ready for winter fun! As much snow as we have seen this winter, we have not seen a 12-inch storm … who knows, maybe in March?
There are trails for all levels of skiers from beginners to advanced. And if skiing really isn't your thing, they also have snow tubing. They provide the inner tube so all you have to do is ride it down the 700-foot slope called Tornado Alley. You go as a single rider or hook together in a group for added fun. The best part … a moving tram takes you back up the hill!
If you are more into hot chocolate and a warm fire there is a lodge with food and a bar. They have a café and a pizzeria with many food choices for a special treat or a fun lunch. Or you can visit The Last Run Bar, which is located upstairs and overlooks the slopes.
You can't escape winter, but you can have fun while it lasts. Just bundle up and take a trip to Snow Creek and enjoy a fun day on the slopes!