St. Joseph, Missouri is fortunate to have fun events and attractions for the whole family to enjoy. From parks and mini-golf courses to theatrical productions to museums, St. Joseph is full of gems that make our community shine bright.
Our town is also rich with history that tells the story of where we came from to where we are today. It displays growth that continues to transform the old to the new, while still honoring the things of the past.
Something that families are always attracted to in the area is the forward progress in opportunities that their children can enjoy. One of the newest additions to family fun in St. Joseph is the Liberty Oak Splash Pad. This splash pad celebrates a 200-year-old tree that previously stood in Hyde Park until May of 2016 when that tree fell. The Liberty Oak Splash Pad pays tribute to the tree in its name and design. It honors a tree that stood in that location for many years and transformed it into something new that can be enjoyed by the community.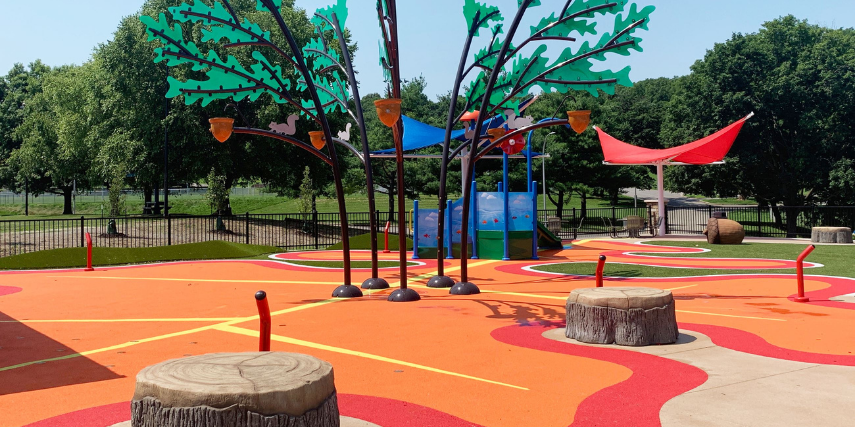 The park is shaped like a giant leaf is adorned with tall standing oak branches with leaves and acorns that fill with water to splash park-goers. The park also includes jungle gyms, climbing elements and slides and water that shoots from the ground.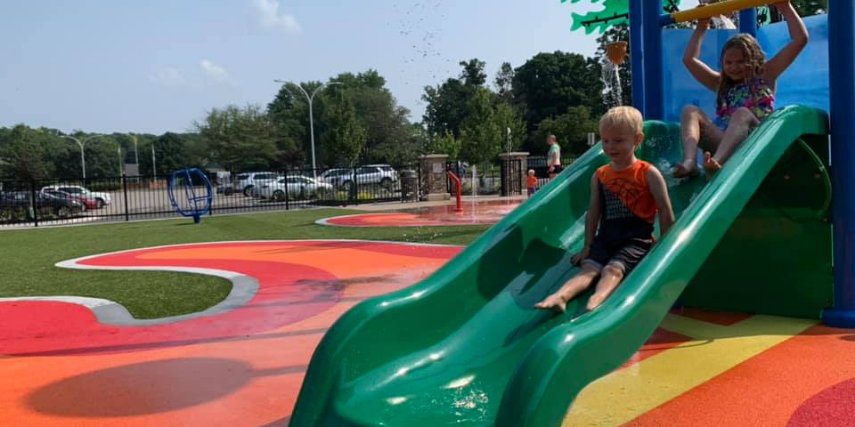 St. Joseph can enjoy this new splash pad thanks to the funding that was provided through the Capital Improvements Program. There are many future projects like family-friendly park additions, pools and splash pads that have been proposed for CIP consideration. It has taken six years to make this dream a reality, but it was worth the wait.
The Liberty Oak Splash Pad is free and open from 10:00 a.m. to 8:00 p.m. daily. Fall hours will be determined by sunset. If you are looking for a fun outing for your family, check out the splash pad!