During the pandemic, a lot of popular local events were postponed, and people rarely got the chance to enjoy things as a collective. Much to the delight of creatives like ourselves, one of these events is returning this summer to downtown Kansas City, and it's First Fridays!
On the first Friday of each month, a special opportunity is presented to the community as they get a chance to check out one of the most exciting areas downtown Kansas City has to offer. The Crossroads Arts District, known as Kansas City's "creative neighborhood", makes the perfect home for First Fridays, where you can enjoy many art galleries, boutiques, restaurants and so much more!
In past years, First Fridays typically drew big crowds ready to hang out and take a look at some lovely and unique art pieces, while also enjoying the vibrant culture of Kansas City. You don't even have to step inside the art exhibits to get in on the fun, as there are artists performing on nearly every street corner and SO much terrific artwork from local creators.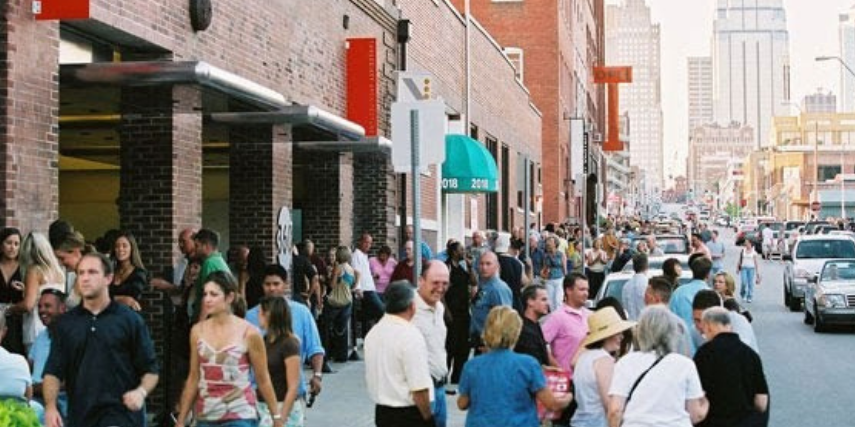 Now, the part that you wish I'd started with… FOOD TRUCKS! There are dozens and dozens of food trucks with delicious eats ready for you to enjoy from around the city, with flavors from around the world! From smoky barbeque to the most loaded taco bowl you can order, the options are endless as you take a stroll through the Crossroads District and take in all the scenery.
So, if you are in desperate need of a night out (aren't we all?), head to downtown Kansas City for a night full of entertainment on First Fridays! Who knows, maybe you'll see someone from Team SJC who can point you in the direction of the yummiest food trucks.