Baseball is often called America's pastime, but we're going to stretch the truth a bit and call slow-pitch softball America's new pastime. For those who don't know what slow-pitch softball is, it's the perfect sport for people that want to actually make contact with the ball when at bat. Slow-pitch softball is a sport that almost anyone can play.
In St. Joseph, many people enjoy playing ball, and you will find most of them at Bill McKinney Softball Complex at Heritage Park. Close to the Remington Nature Center and the Frontier Casino, this ballpark complex sits adjacent to the Missouri River; it makes for a great place to play ball with some cool scenery. With five ball fields, a concession area, bleacher seating, and a playground, Heritage Park is an enjoyable place to spend a midsummer evening.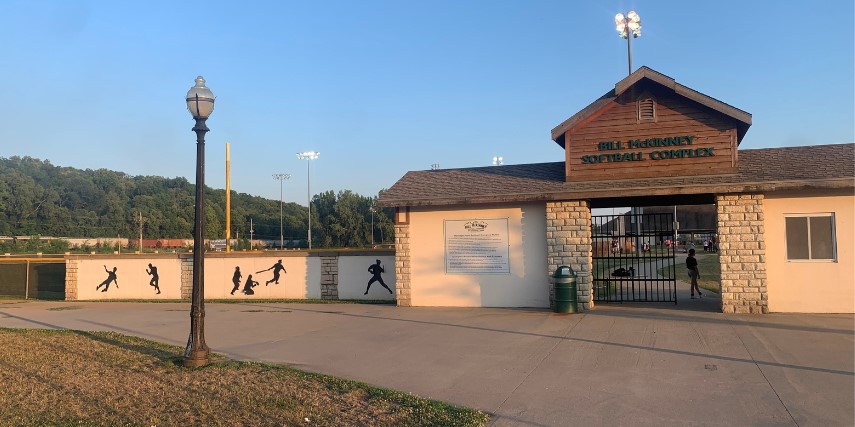 The complex hosts an adult slow-pitch softball league each summer, both co-ed and men's leagues. Adults from all over the city form teams with their coworkers, family, and friends, order team jerseys and shirts, and make an event of each game. Parents, friends, girlfriends, boyfriends, grandparents, and dogs all come to gather on the bleachers as they support the softball participants. It's a fairly laid-back vibe to enjoy friendly competition with some of your favorite people.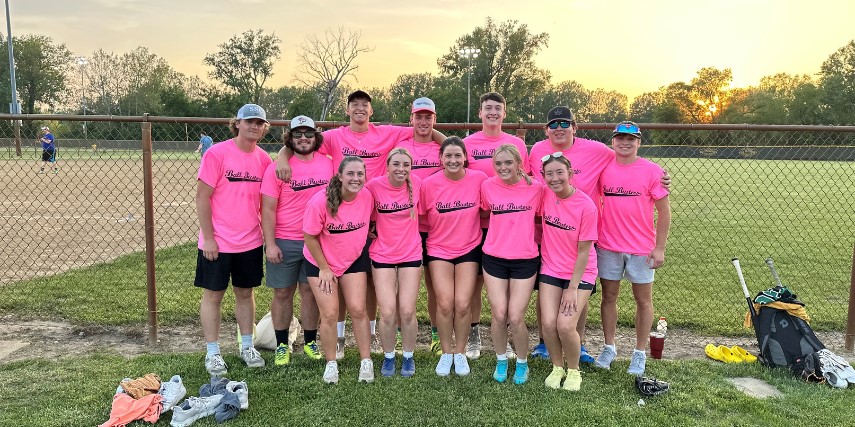 Another fun part of playing ball at Heritage Park is when the train goes by on the tracks just east of the complex. The sound of the locomotive almost makes you forget about the easy fly ball you dropped or the fact that you're down 12-1. The complex makes for a great time with friends, win or lose. If you ever feel like watching a ball game, come enjoy the fun atmosphere at Bill McKinney Softball Complex.