The spooky season is upon us and we are sure you have started adorning your home with all the Fall décor. But maybe you want more. Maybe your neighbor has decked out their front yard with one of those giant skeletons while yours is drizzled with cobwebs–and not the decorative kind.
Don't worry, we have got you covered. We are familiar with a few local places here in town where you can find some great Fall or Halloween décor that will make your neighbors and visitors green with envy.
If you are the person who is in love with everything pumpkin spice and simple Fall décor on the front porch, let's get you started with a few beautiful mums from Garden Gate. These beautiful tri-colored mums are a coveted item during Autumn, and they make your front porch look classy. The best part of decorating with mums and then adding a few pumpkins, gourds and mums is that you can keep them up all season long. They will continue to be your best front porch statement when you invite your family over for Thanksgiving Dinner.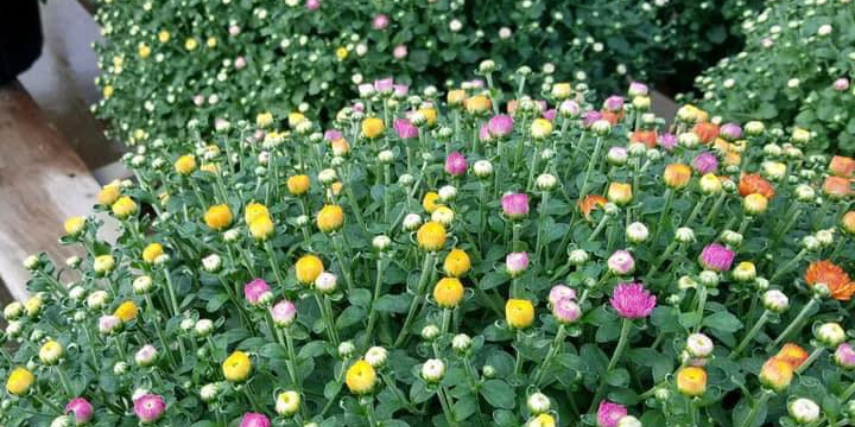 You like the mums, but maybe you want to take it a step further. You want the cute pillows, the lanterns, the decorative tray or a special sign. Look no further than Jamie's Secret Garden. With so many great items to choose from, you can deck out the whole inside and outside of your home with everything in those rich fall colors. The great thing about this décor is that it can be transformed and used for another season. If you like the lanterns, maybe you add a little raven inside or a dripping candle during the fall, then you change it to a simple candle and greenery for a classic spring look.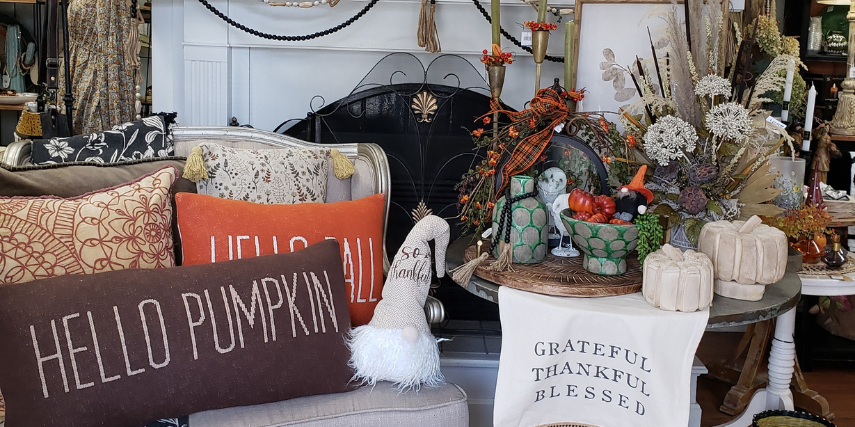 When you are looking for specific Halloween items that are unique and aren't found just anywhere, take a trip downtown to Nesting Goods. Nesting Goods has items from local artisans that are full of creativity and make it highly unlikely your neighbor will have the same décor. While you are finding something for Fall, you may also find a great gift for a friend or another item to use to decorate your home.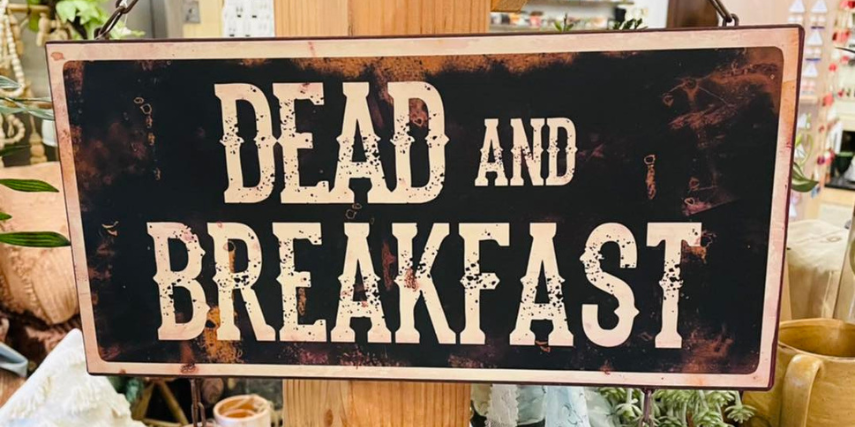 If you're looking for a way to compete with those skeletons next door, try visiting Twilight Garden Statuary. With lots of pieces to select from, you are guaranteed to find an ornate statue worthy of adorning your front porch. You can say to your neighbor, " I see your skeletons and raise you 2 gargoyle statues". Maybe you will buy an entire collection of Halloween-themed statues to place in your front yard and you have a little fun with the people that drive by when you place them in new locations in front of your home every day.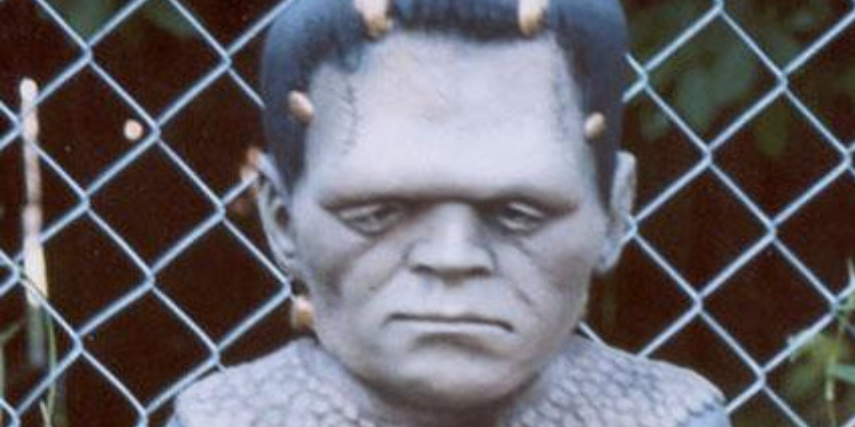 And for the person who doesn't have time or doesn't love to decorate, there is always a good bottle of wine to celebrate the fall season. Let us suggest a few of our favorite small businesses where you can sit and sip and enjoy the cooler weather. Felix Street Gourmet is a fun location to have a glass of wine paired with a delightful charcuterie plate.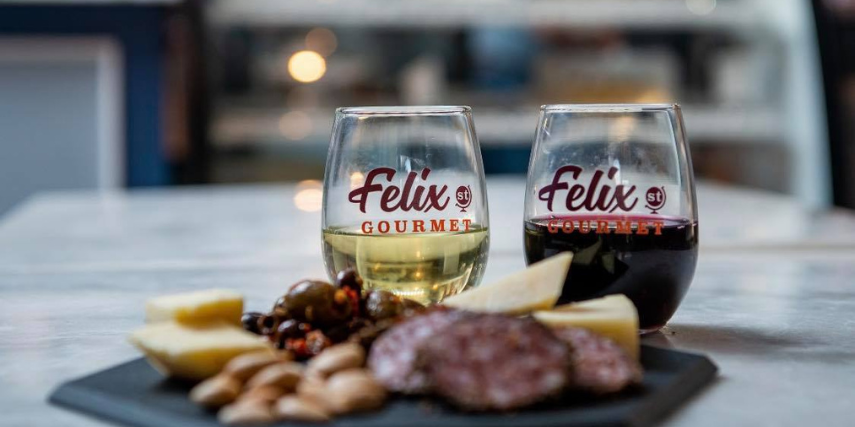 Bee & Thistle Shop offers occasional wine tastings with delicious treats. 503 Winery specializes in its assortment of signature wines named specifically with St. Joe in mind.
We hope that you find the décor you are looking for and have fun exploring some of the great shops in our community. Happy Fall!