St. Joseph, Missouri has become a destination for cyclists. And there's nothing surprising about that. Whether you love to ride on the road or mountain bike trails, the city has a lot to offer for cycling lovers. At the top of the list of awesome area places to ride through is the 26 miles of the parkway that winds its way through the city or off-road trails that take you through several of the city parks.
And if you need anything repaired in St. Joseph on your favorite bike before you hit the trials, there is a new full-service shop for all the two-wheel riders out there, Tubes Bike Shop.
The business opened in November of 2022 and offers repair for most major bicycle parts and systems alongside retail parts, clothing, accessories and nutrition supplements. They also serve as a gathering place for cyclists in the community.
Tubes Bike Shop is located at 1826 Frederick Ave. Besides being centrally located, the new storefront adds color and a new vibe to the Frederick corridor.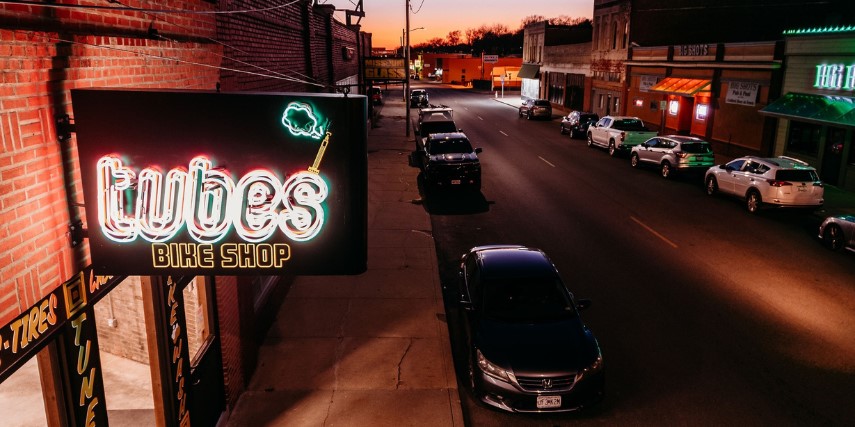 The reviews of the shop have been positive as one local customer said, "What an amazing shop! Wouldn't trust anyone else but Brent to work on my stuff. Such a beautiful shop and awesome inventory!"
Some of the extra amenities Tubes Bike Shop offers are bike washes, air for tires and indoor bike parking. If you want to become a club member you can also have access to a repair station and shower.
If you aren't training for any races but want to check out this cool space, they also have a bar and lounge. You can enjoy beer, bottled or draft, wine and snacks.
To find out more about Tubes Bike Shop or to keep up on special events check out their Facebook page or Instagram. We tip our mugs to this local business that brings together cyclists from near and far.