St. Joseph is full of history. From the Pony Express to Jesse James to the Stockyards, St. Joseph is bursting with historic sites and landmarks. Of all the iconic sites in St. Joseph, the Missouri Theater might just be one of the most memorable.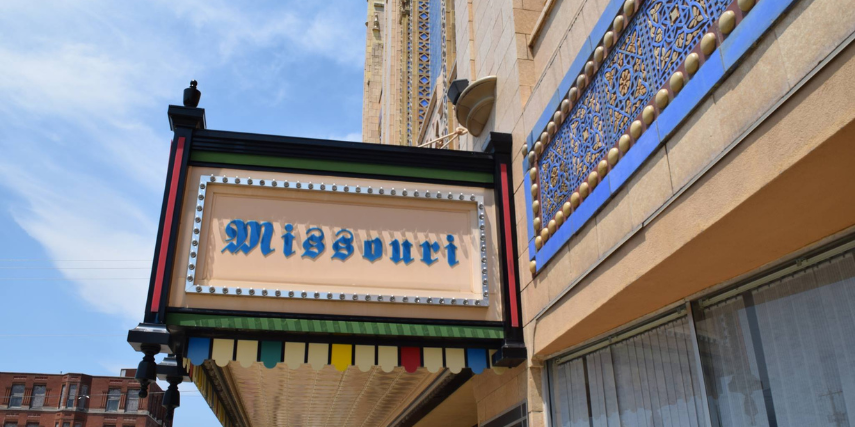 The Missouri Theater may be younger than most historical icons in St. Joseph, but don't let that distract you from its significance. Designed by the Boller Brothers with all sculptural work designed and built by Waylande Gregory, the theater first opened its doors on June 25, 1927, for a showing of the movie Rough House Rosie.
The cost to build this 1,200-seat masterpiece was $1,000,000, the equivalent of just over $17,000,000 today. Guests paid just 25 cents to be the first patrons of the new Missouri Theater, but little did they know of the immaculate beauty they were about to experience. Rough House Rose played second fiddle that night to the beautiful chandelier, plush seats and incredible plasterwork throughout the structure.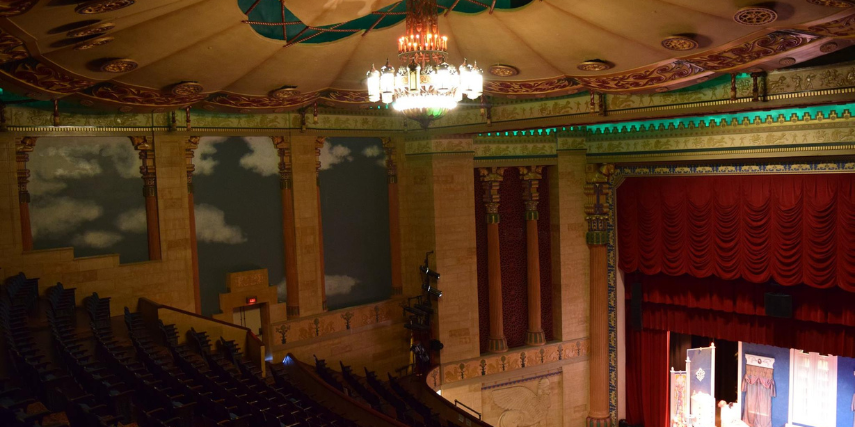 Fast forward 50 years, and as theaters of this kind were being replaced with contemporary movie theaters, the city of St. Joseph recognized they had something special on their hands. The city bought the theater in 1978 and one year later, it was added to the National Register of Historic Places. Since the purchase of the theater in 1978, the city of St. Joseph has conducted multiple renovation projects to maintain the elegance and functionality of the Missouri Theater. Not even a fire in 2011 could destroy the unique and intricate beauty of the theater, and it recovered without having to reschedule a show.
If you were to visit the Missouri Theater today, you might get to enjoy a production put on by one of our local arts groups like the Robidoux Resident Theater, Performing Arts Association, Creative Arts Production and the St. Joseph Symphony.
Nearly 100 years after its opening, the Missouri Theater continues to be one of the crown jewels of our city. There's nothing better than enjoying Monday Morning Coffee after a weekend evening spent at the Missouri Theater.